Protests in Gaza continue, leaving 37 dead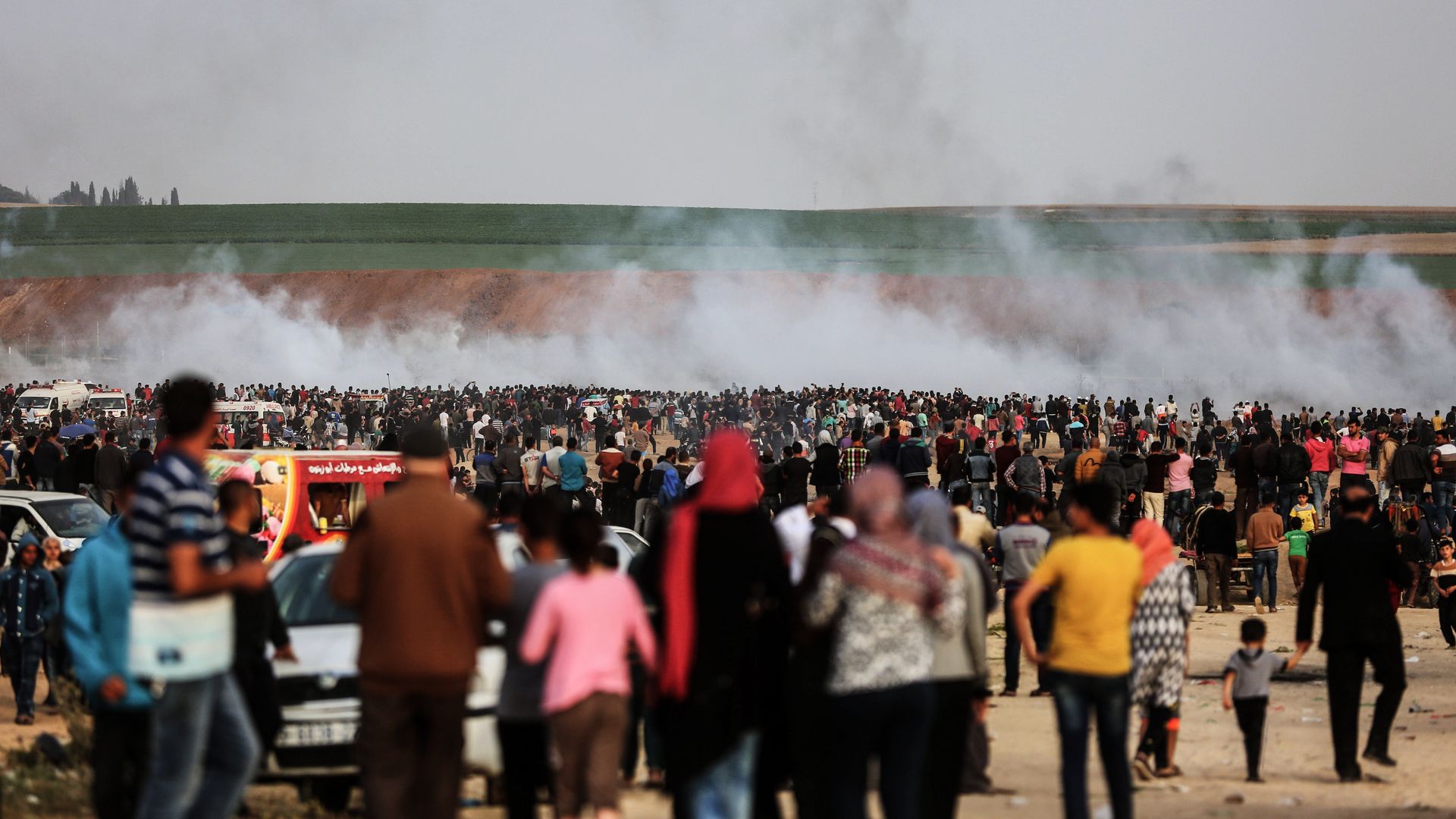 At least 37 people have been killed in protests in Gaza since its start in late March, the New York Times reports, and hundreds have been left "wounded by Israeli fire."
The big picture: While participation has waned slightly, the protests along the border separating Israel and Gaza have drawn thousands. Aaron David Miller, director of the Wilson Center's Middle East Program, said that these protests have "become the bloodiest since the 2014 war," and it's "likely to get even worse."
Israel has been criticized internationally for its "use of lethal force against unarmed protestors," NBC reported, but Israel says it's "defending its border" from the Palestinian Islamist militant group Hamas.
The details: Per NBC, the protests are meant "to culminate in a mass march on May 15."
The Israel Defense Forces told NBC: "The IDF will not allow any harm to security infrastructure that protects Israeli civilians, and will act against the violent rioters and terrorists who threaten either."
Israel's defense minister Avigdor Lieberman told the Times: "What we have seen in these four weeks is that every week there are less and less people on the one hand, and on the other hand, there is much more terror activity."
Go deeper