Updated Apr 22, 2018 -

World
14 states can't guarantee accurate election results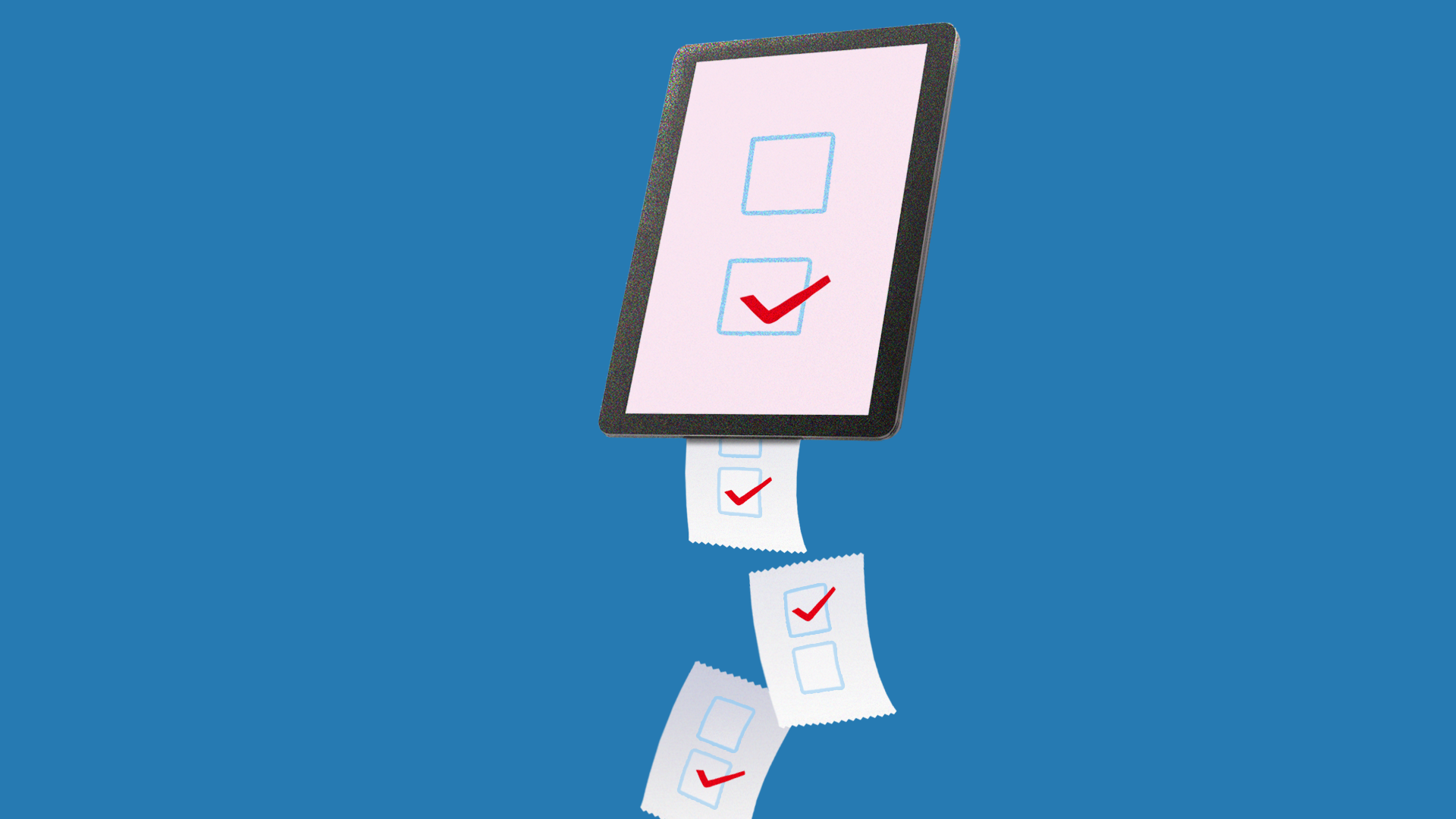 Multiple states lack the ability to guarantee the accuracy of election outcomes in the event of a suspected breach.
The big picture: Five states — Louisiana, Georgia, South Carolina, New Jersey and Delaware — have no paper trails of votes. The other nine are in better shape, but still do not have all their counties' machines spitting out a paper record.
The backstory: This is due to the direct recording electronic machines (DREs) these states use in some counties, which don't cough up a paper copy of cast ballots.
Why it matters: Russia is likely hacking again this year, according to intelligence directors. And a hacker who wanted to insert doubt in the outcome of an election would just have to target the counties and states that lack 100% verification capabilities.
What the 9 states are doing:
The Governor of Pennsylvania announced a directive that voting systems be required to provide a paper trail, with a goal of getting counties on board by November 2019.
Texas has 23 counties that have updated their election systems since 2016. Eight have updated to systems with paper trails, Texas' Secretary of State Communications Director Sam Taylor tells Axios.
In Kansas there is a bill that is circulating in the state senate that would mandate all voting systems produce paper ballots, but it hasn't made it out of the Senate yet. On the House-side, there is an election audit bill with similar provisions, the legislature's elections committee's vice chair, Representative Keith Esau, tells Axios.
In Florida, Gov. Rick Scott's recommendations for the 2018-2019 budget includes about $2.5 million to bolster cybersecurity at the Division of Elections as well as adding five cyber security roles to the team. Gov. Scott's proposal also recommends $2 million from the Help America Vote Act (HAVA) in cyber security funds be granted to counties.
In Tennessee, a bill that would have backed a paper trail of votes failed to reach the full committee in February. The bill's sponsor, state senator Jeff Yarbro, told Axios he drafted an amendment to the bill so that it proposes that new machines in the state produce a paper trail.
In Arkansas the Secretary of State's office has received legislative approval for several years now to upgrade its election systems, but the state legislators have not allocated the funds. "We're still working on that," Chris Powell, the secretary's spokesperson, told Axios. "We expect approval this week to spend additional money" on upgrading machines, he said.
Indiana Secretary of State Connie Lawson said in February she is "skeptical" about returning to paper ballots. "Given the release of the remaining HAVA dollars in the omnibus bill, we're looking at options for security upgrades and election maintenance," Ian Hauer, deputy communications director for Lawson, told Axios, adding they will "likely avoid making changes" this year.
Kentucky: The State Board of Elections this year passed a resolution that will require all new voting equipment to have a paper trail of votes. One measure being discussed is one that would require future equipment purchased to produce a paper trail, Secretary of State Alison Lundergan Grimes told the AP. A state official told Axios "there's just not the funding available for that right now."
Mississippi's secretary of state's office, election officials, and state officials declined to comment for this story.
Go deeper