U.S. smackdown of ZTE proves Xi's point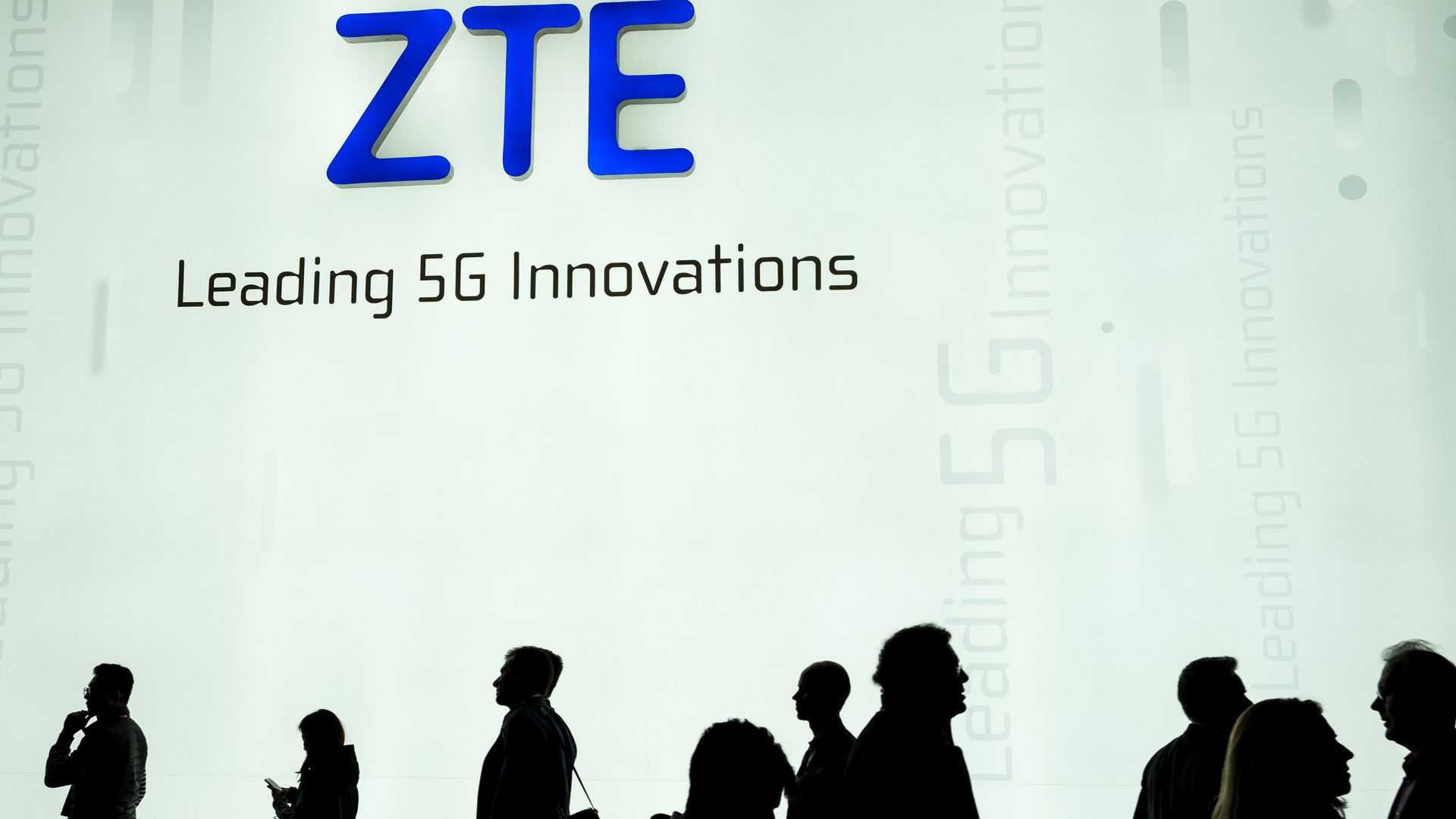 The U.S. Department of Commerce may have issued a corporate death sentence to Chinese telecom equipment maker by banning American firms from selling to it for 7 years. The company condemned the ban today, but the U.S. is unlikely to reverse its decision.
The big picture: While the company may end up crippled, the episode has strategic and propaganda value for Beijing. The timing of the announcement — right before the 2nd anniversary of an important speech on cybersecurity and technology made by Chinese President Xi Jinping — only serves to strengthen the point he's been making about the need to reduce reliance on foreign, and especially American, technologies.
Between the lines: China cannot reduce its reliance overnight but they are closer than they were 2 years ago. The ZTE decision, especially in the context of the worsening U.S.-China relationship, will lead to a redoubling of the PRC's efforts to de-Americanize its core information technology stack and achieve the goals laid out in the "Made in China 2025" Plan.
ZTE, in spite of its bad behavior, is easily portrayed in PRC media as a victim of American bullying.
And, China is seen as suffering from U.S. "trade blackmail", as one Chinese think-tanker called it ( 把网络强国搞上去,就不怕美国的贸易讹诈).
Go deeper: Xi looks prescient in his calls for China to reduce U.S. reliance on foreign technologies. From Xi's April 19, 2016 speech, which was much lauded in Chinese media on the 2nd anniversary this week:
"Internet core technology is the greatest 'vital gate', and the fact that core technology is controlled by others is our greatest hidden danger. An Internet enterprise, however great its size is, however high its market cap is, if it critically relies on the outside world for core components, the 'vital gate' of the supply chain is grasped in the hands of others, this can be compared to building a house on another person's foundation, however large or beautiful it is, it might not stand the wind or the rain, or might even collapse at the first blow. We must control the initiative of our country's Internet development, guarantee Internet security and national security, therefore, we must make breakthroughs in this difficult area of core technology."
Meanwhile, Reuters reports today that plans are already underway to accelerate indigenous chip development:
"Senior Chinese officials have held meetings this week with industry bodies, regulators and the country's powerful chip fund about speeding up already aggressive plans for the sector, two people with direct knowledge of the talks told Reuters. ... A second person with knowledge of the talks said senior officials had met with key ministries, as well as the National Integrated Circuitry Investment Fund, 'this week' to discuss speeding up plans due to recent trade tensions."
Go deeper