How Peter Thiel's Palantir tracks American citizens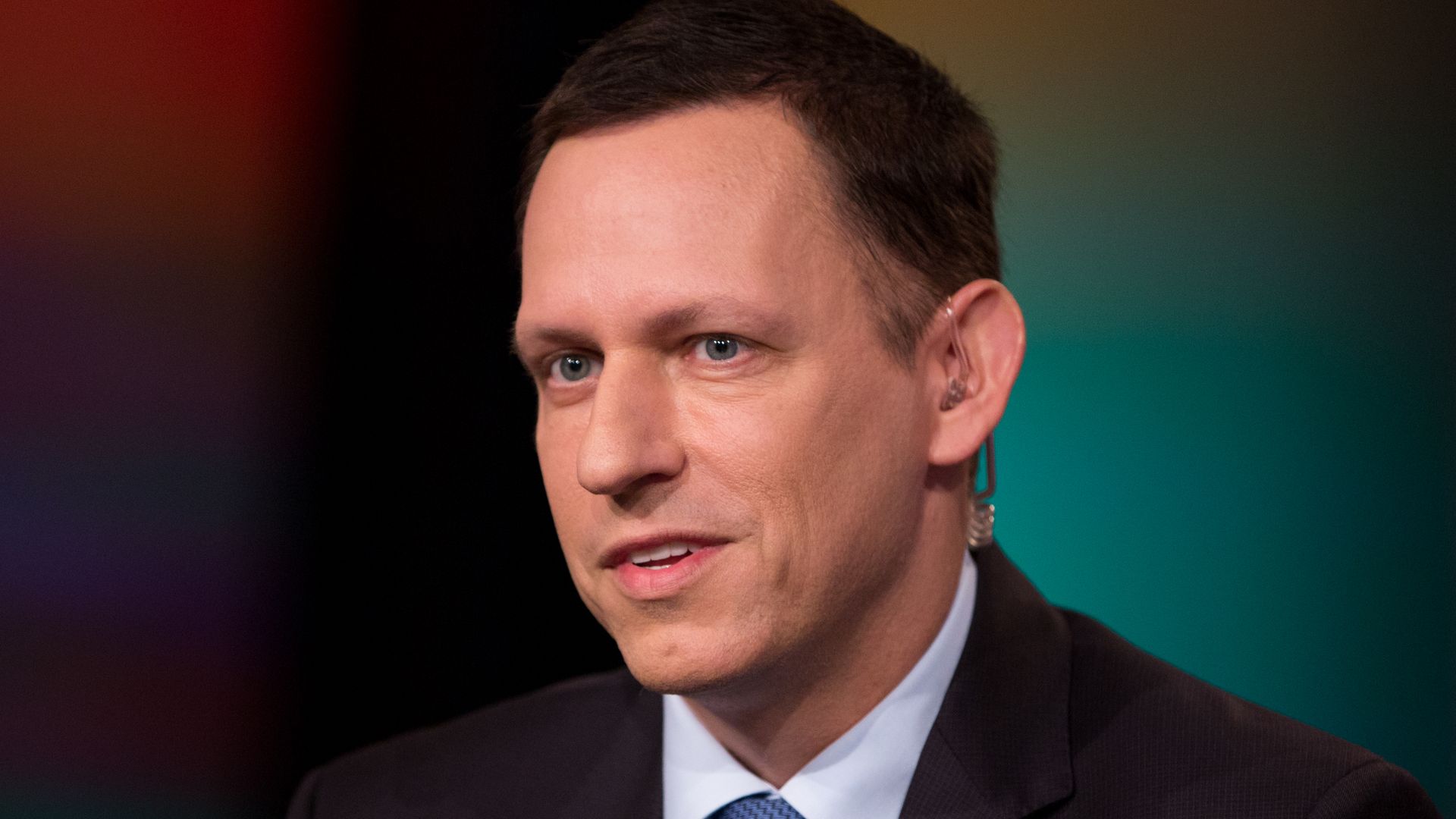 Palantir, a data-mining company created by Peter Thiel, is aiding government agencies by tracking American citizens using the War on Terror, as detailed in Bloomberg's Businessweek cover story.
How it works: The software analyzes items such as financial documents, cellphone records, social media posts and reservations to find connections human analysts may miss.
The backdrop:
"Founded in 2004 by Peter Thiel and some fellow PayPal alumni, Palantir cut its teeth working for the Pentagon and the CIA in Afghanistan and Iraq."
"The company's engineers and products don't do any spying themselves; they're more like a spy's brain, collecting and analyzing information that's fed in from the hands, eyes, nose, and ears."
"The software combs through disparate data sources — financial documents, airline reservations, cellphone records, social media postings — and searches for connections that human analysts might miss. It then presents the linkages in colorful, easy-to-interpret graphics that look like spider webs."
"People and objects pop up on the Palantir screen inside boxes connected to other boxes by radiating lines labeled with the relationship: 'Colleague of,' 'Lives with,' 'Operator of [cell number],' 'Owner of [vehicle],' 'Sibling of,' even 'Lover of.'"
Who's using it:
"The U.S. Department of Health and Human Services uses Palantir to detect Medicare fraud. The FBI uses it in criminal probes. The Department of Homeland Security deploys it to screen air travelers and keep tabs on immigrants."
"Police and sheriff's departments in New York, New Orleans, Chicago, and Los Angeles have also used it, frequently ensnaring in the digital dragnet people who aren't suspected of committing any crime."
Go deeper