Updated Apr 21, 2018 -

World
North Korea says it is stopping nuclear and missile testing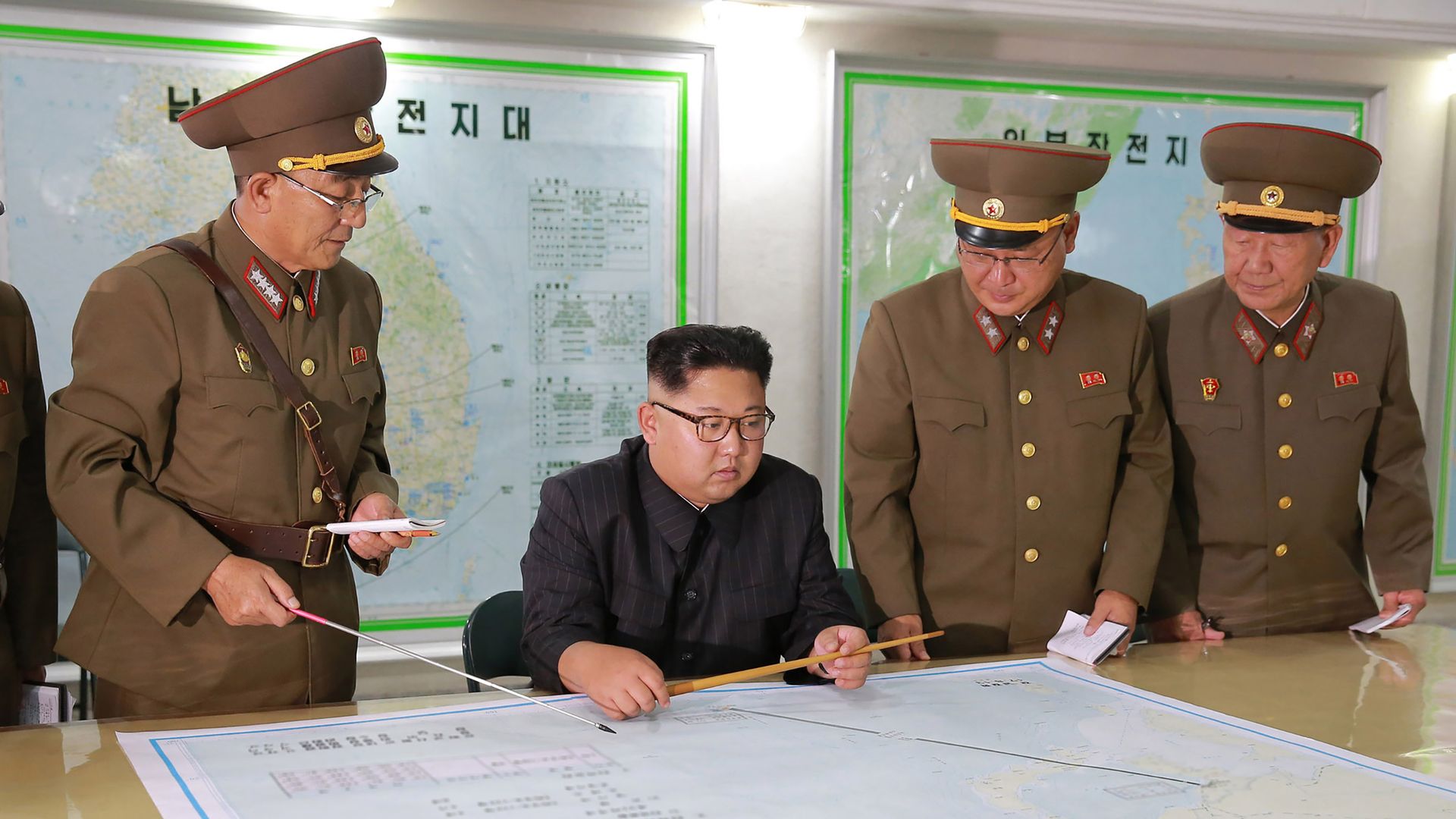 North Korean leader Kim Jong-un has announced the country will stop conducting nuclear tests and launches of intercontinental ballistic missiles starting April 21, and shut down a nuclear test site in the north side of the country, through a broadcast on the state news agency KCNA reports, and President Trump announced in a tweet, later adding quotes from the message.
The details: Kim Jong-un explained, "[t]he nuclear test site has done its job," via a statement broadcasted by North Korea's state media, per the New York Times. The statement added the country plans to "shut down a nuclear test site in the country's northern side to guarantee transparency in suspending nuclear tests."
What it means: This confirms North Korea is not only open to freezing nuclear weapons tests, as it has said before, but that it is planning on doing it. It leaves denuclearization on the table and will, in theory, prevent escalation and proliferation.
Go deeper