Ex-Forbes writer: Trump lied his way to Forbes 400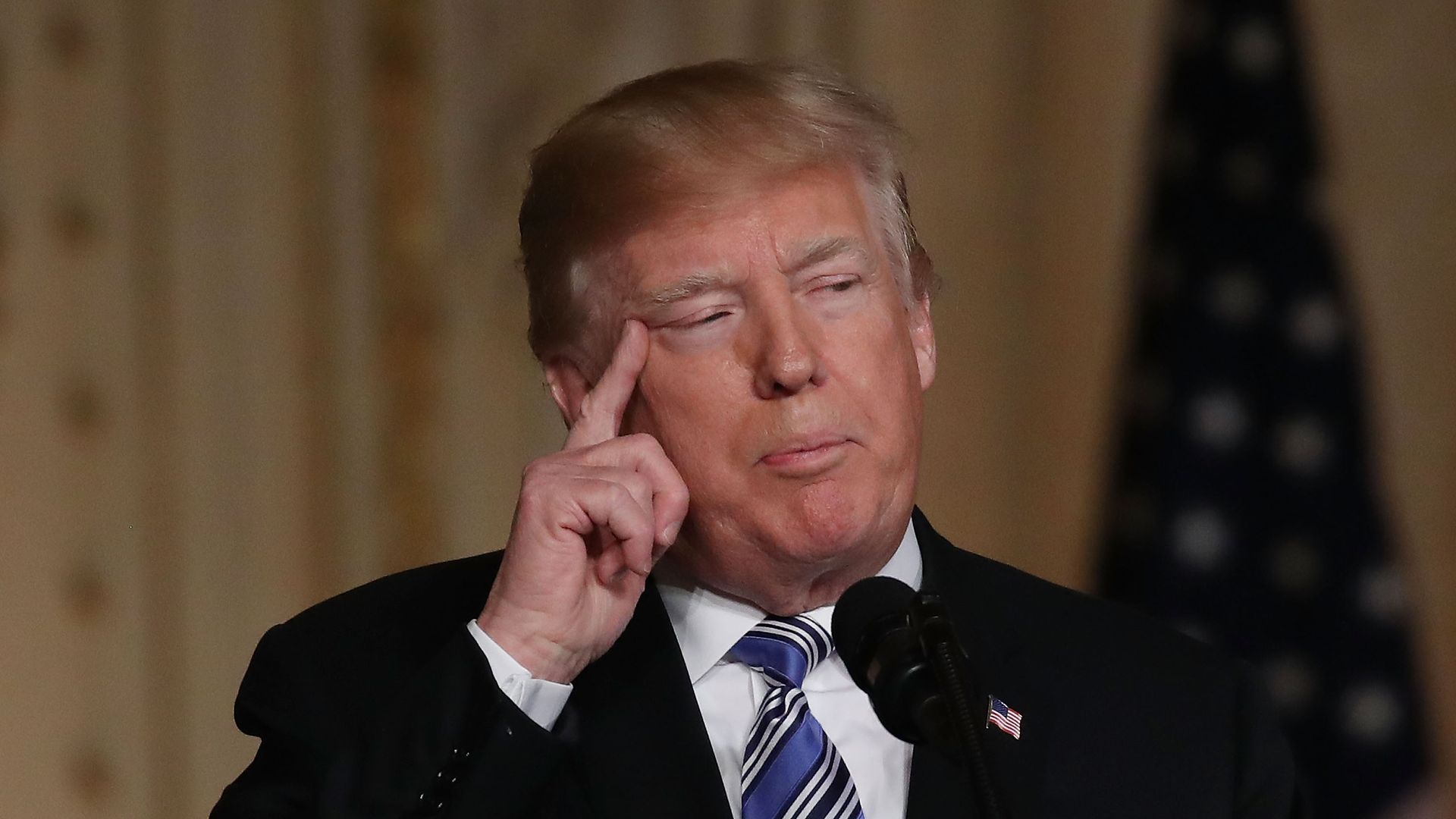 Donald Trump claimed he owned most of his father's real estate empire in the 1980s and posed as an aide named 'John Barron' to ensure he earned a spot on the Forbes 400 list, former Forbes writer Jonathan Greenberg alleges in a Washington Post editorial.
Flashback: Trump used the alter-ego of Barron in the past when posing as a public relations representative, and it's not the first time Trump has been cited as inflating his wealth.
The backstory: Forbes valued Trump's holdings at $200 million, but he claimed they were worth $1 billion. Trump made multiple efforts to convince Greenberg over the phone, sometimes through representatives, and Greenberg recorded those conversations.
The juiciest excerpts:
Trump posing as "John Barron": "When I recently rediscovered and listened, for first time since that year, to the tapes I made of this and other phone calls, I was amazed that I didn't see through the ruse."
Trump's true valuation: "In our first-ever list, in 1982, we included him at $100 million, but Trump was actually worth roughly $5 million — a paltry sum by the standards of his super-monied peers..."
His stake in Fred Trump's business: "It would be decades before I learned that Forbes had been conned: In the early 1980s, Trump had zero equity in his father's company."
Trump's actual assets: "They found that he had an income of about $100,000 a year, while his 1979 tax returns showed a $3.4 million taxable loss. Trump's personal assets consisted of a $1 million trust fund that Fred Trump provided to each of his children and grandchildren, a few checking accounts with about $400,000 in them and a 1977 Mercedes 450SL."
A glimpse at today: "In 2016, Trump's presidential campaign put out a statement saying the candidate had a net worth "in excess of TEN BILLION DOLLARS." But he has never released his tax returns..."
Go deeper: The audio conversations between Greenberg and Trump.
Go deeper