DNC sues Trump, WikiLeaks and Russia over 2016 election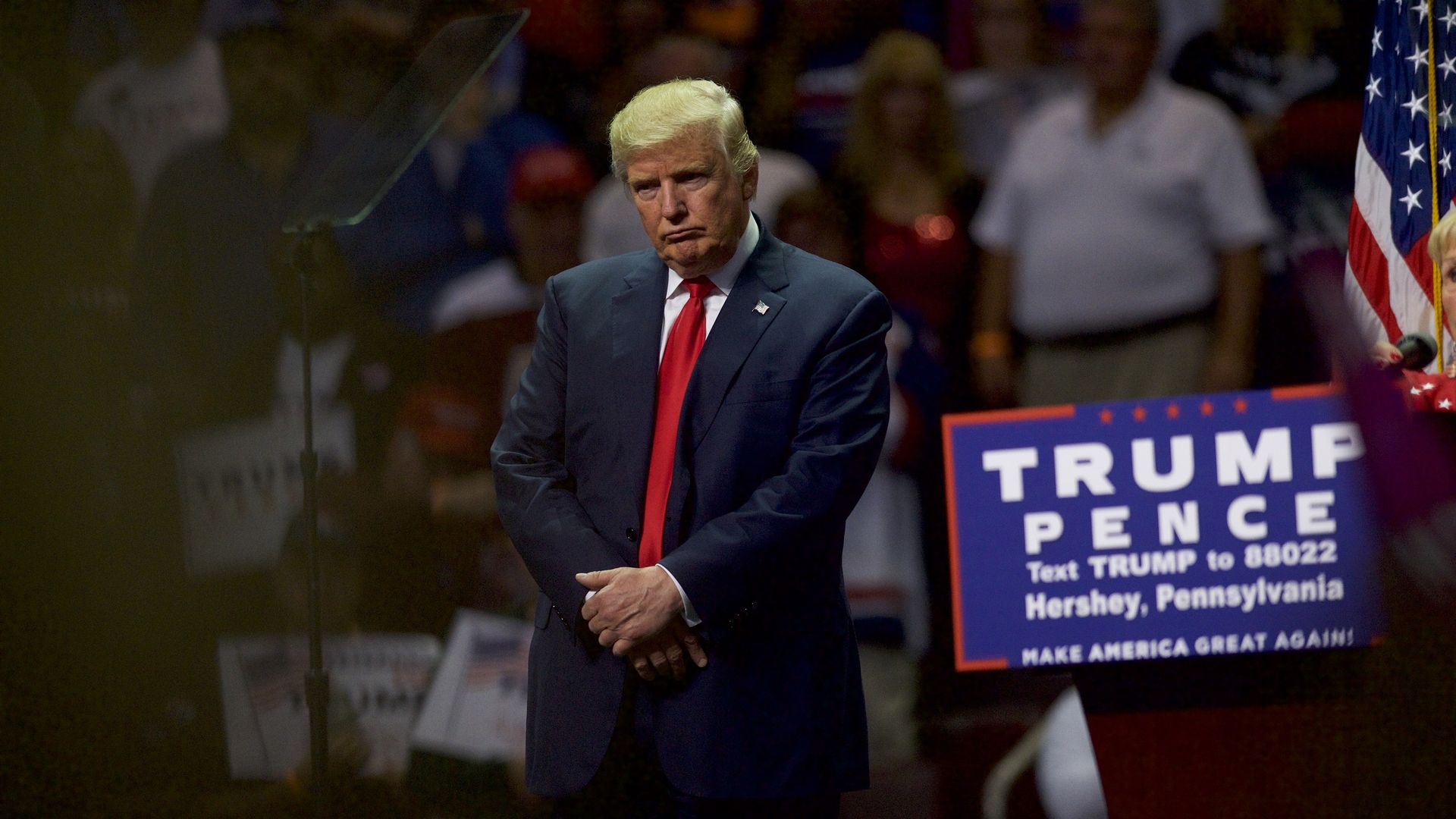 The Democratic National Committee filed a lawsuit today asking for millions of dollars from the Russian government, WikiLeaks, and the Trump campaign for Russia's "all-out assault on our democracy ... hurting the Democratic Party and electing Donald Trump."
The big picture: The last time the DNC used a legal tactic like this was in 1972 during the Watergate scandal when they sued Richard Nixon's re-election campaign for breaking into the DNC headquarters, per Washington Post, who broke the news.
The lawsuit also targets Paul Manafort, Donald Trump Jr., Rick Gates, Roger Stone, Jared Kushner and George Papadopoulos — all believed to be affiliated with Russia.
The gritty details: The lawsuit reveals details that were not previously known, such as the exact date (July 27, 2015) that Russians hacked the DNC computer system. It was hacked again on April 18, 2016 and the hackers started retrieving documents from the server on April 22, per the lawsuit which cites forensic evidence. Papadopoulos was made aware of the Russians' possession of "damaging" information against Hillary Clinton just four days later.
What they're saying: "This constituted an act of unprecedented treachery: the campaign of a nominee for President of the United States in league with a hostile foreign power to bolster its own chance to win the presidency," DNC Chairman Tom Perez said in a statement to the Washington Post.
Meanwhile, Trump maintains "there was NO COLLUSION (except by the Dems)!"
This story has been updated with the response from WikiLeaks.
Go deeper