Pompeo won't be endorsed by Senate committee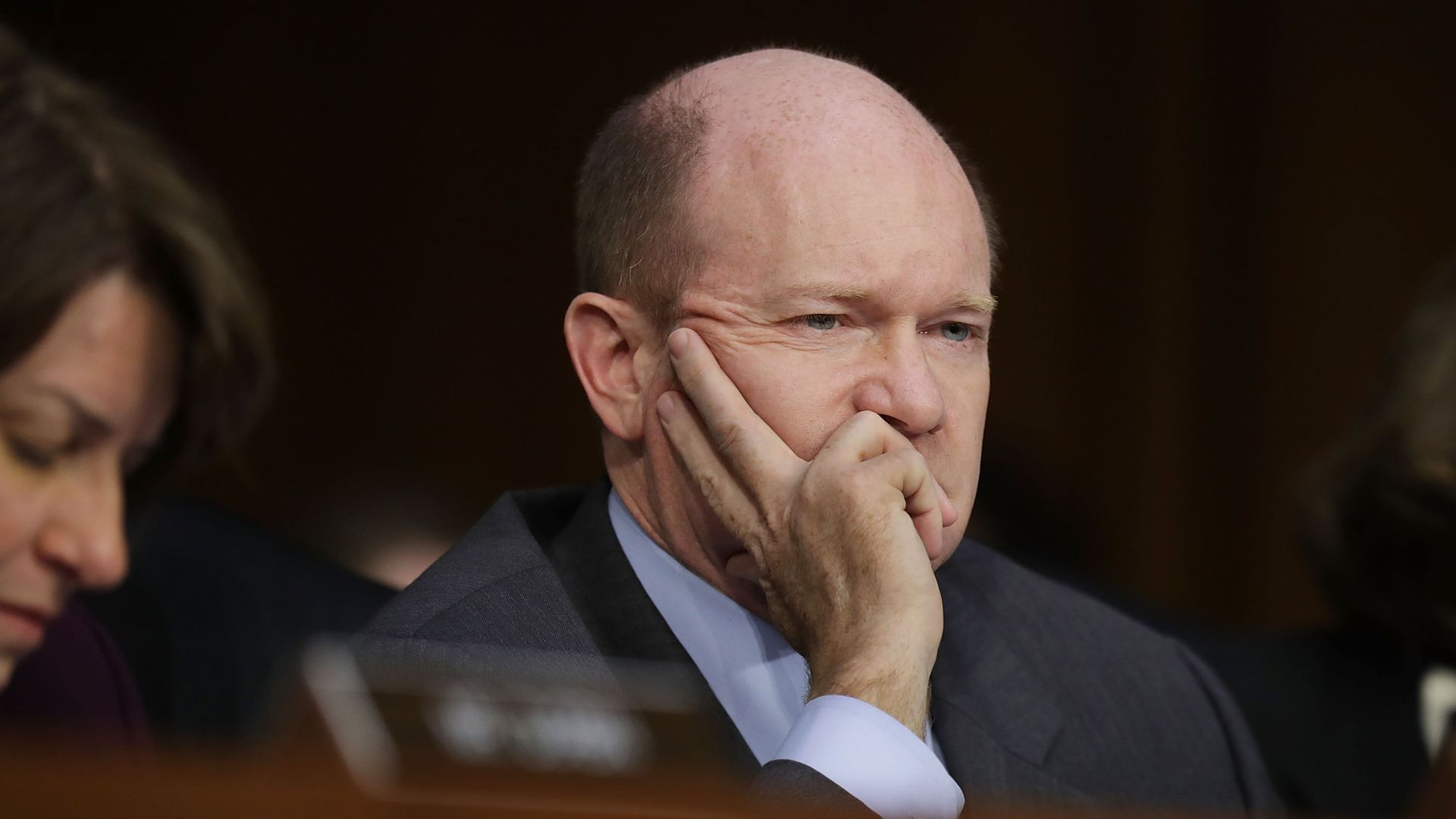 CIA Director Mike Pompeo has lost his chance of receiving a favorable recommendation from the Senate Foreign Relations Committee to become the next secretary of state, ABC News reports, after Democratic Sen. Chris Coons said he would not support Pompeo's nomination.
The big picture: Pompeo could still be confirmed by the full Senate. Per ABC, Democratic Sen. Heidi Heitkamp voiced support for him, and if all Republicans besides Rand Paul — who opposed the nomination — vote in his favor, Pompeo "will have just enough votes to be confirmed, including Vice President Mike Pence's tie-breaking vote."
Coons' statement, per ABC: "I do not make this decision lightly or without reservations ... I remain concerned that Director Pompeo will not challenge the President in critical moments. On vital decisions facing our country, Director Pompeo seems less concerned with rule of law and partnership with our allies and more inclined to emphasize unilateral action and the use of force."
Go deeper