How Democratic power broker Tony Podesta lost it all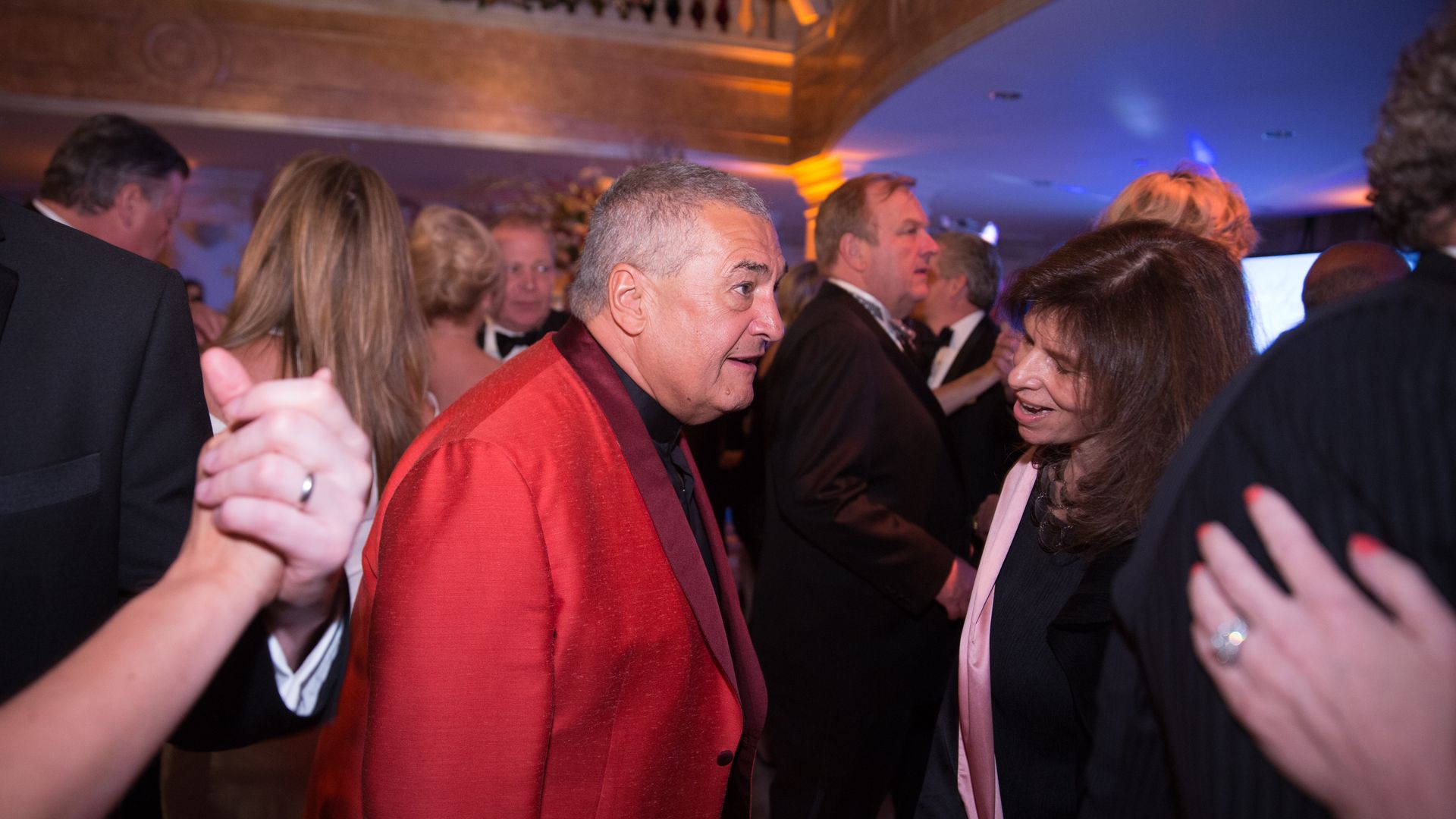 Democratic lobbyist Tony Podesta "had money, connections and a rarefied art collection. Then came a divorce, Paul Manafort and Donald Trump, and his world came crashing down," by The Wall Street Journal's Brody Mullins and Julie Bykowicz.
Flashback: "His lobbying firm ended 2015 as the third largest in Washington, D.C., with nearly $30 million in revenue from more than 100 clients ... With his longtime friend Hillary Clinton expected to win the White House, 2016 promised to be even better."
"Podesta, a conspicuous presence in his red shoes and Italian suits, hosted lawmakers and power brokers at his flat in Venice during the Art Biennale. It was one of many homes around the globe, including the Washington mansion where he displayed a collection of museum-grade artwork."
What happened: "Then he fell, a calamitous collapse propelled by unexpected blows, delivered by fate and made worse by hubris. Financial problems, legal threats and the election of President Donald Trump took it all away."
"His troubles, some long hidden, surfaced in the summer of 2016. The Podesta Group lost its banker over news the firm did work for the U.S. subsidiary of a Russian bank under sanctions. Then came headlines that the firm's work with Paul Manafort, Mr. Trump's former campaign chairman, and an associate may have violated government rules."
"Clients who had hired him for access to a new Clinton administration fell away. By the end of the year, the departures cost the firm more than $10 million in annual business."
"Years of spending on art, vacations and real estate left Mr. Podesta overleveraged and deeply in debt when he finally closed the doors of his 62-person firm at the end of last year. He is selling his New York City condo, along with some of his prized sculptures."
Go deeper