Senate approves proposal to allow Tammy Duckworth's baby on the floor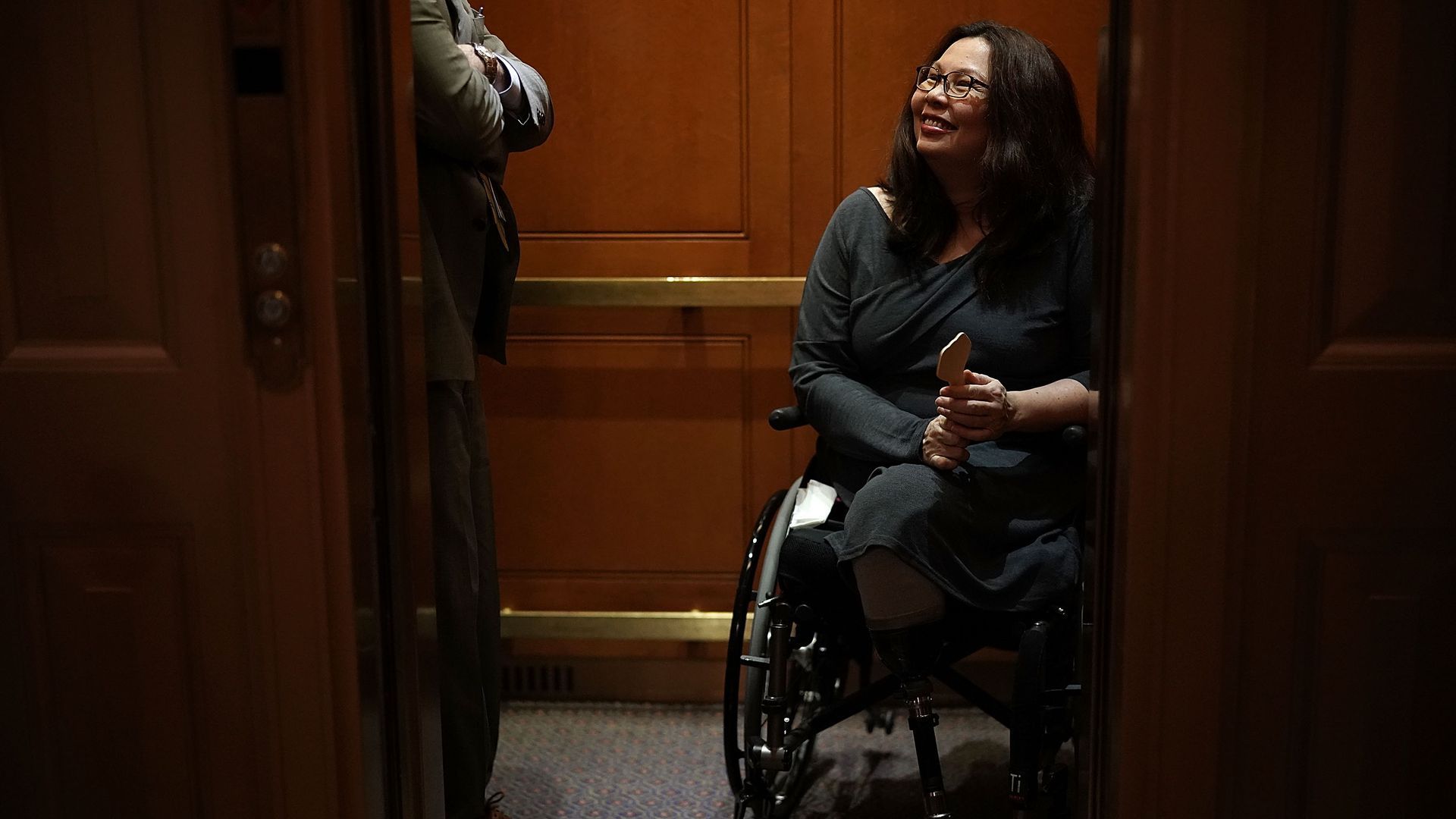 The Senate has approved a change to its long-standing rule that banned all children from being on the floor to allow Senator Tammy Duckworth (D-Ill.) to bring her baby to the floor during voting sessions.
Why it matters: Earlier this month, Duckworth became the first senator in U.S. history to give birth while in office. She gathered bipartisan support for the rule change which applies to children under the age of one. The symbolic approval comes at a time when family friendly workplace policies are gaining in popularity and necessity.
Duckworth lauded the move on Twitter saying it will "bring the Senate into the 21st Century by recognizing that sometimes new parents also have responsibilities at work."
Flashback: Last year, a photo of an Australian lawmaker breastfeeding her infant daughter in federal Parliament went viral as she was the first lawmaker in the country's history to do so.
Go deeper