How leaking Pompeo's North Korea trip could backfire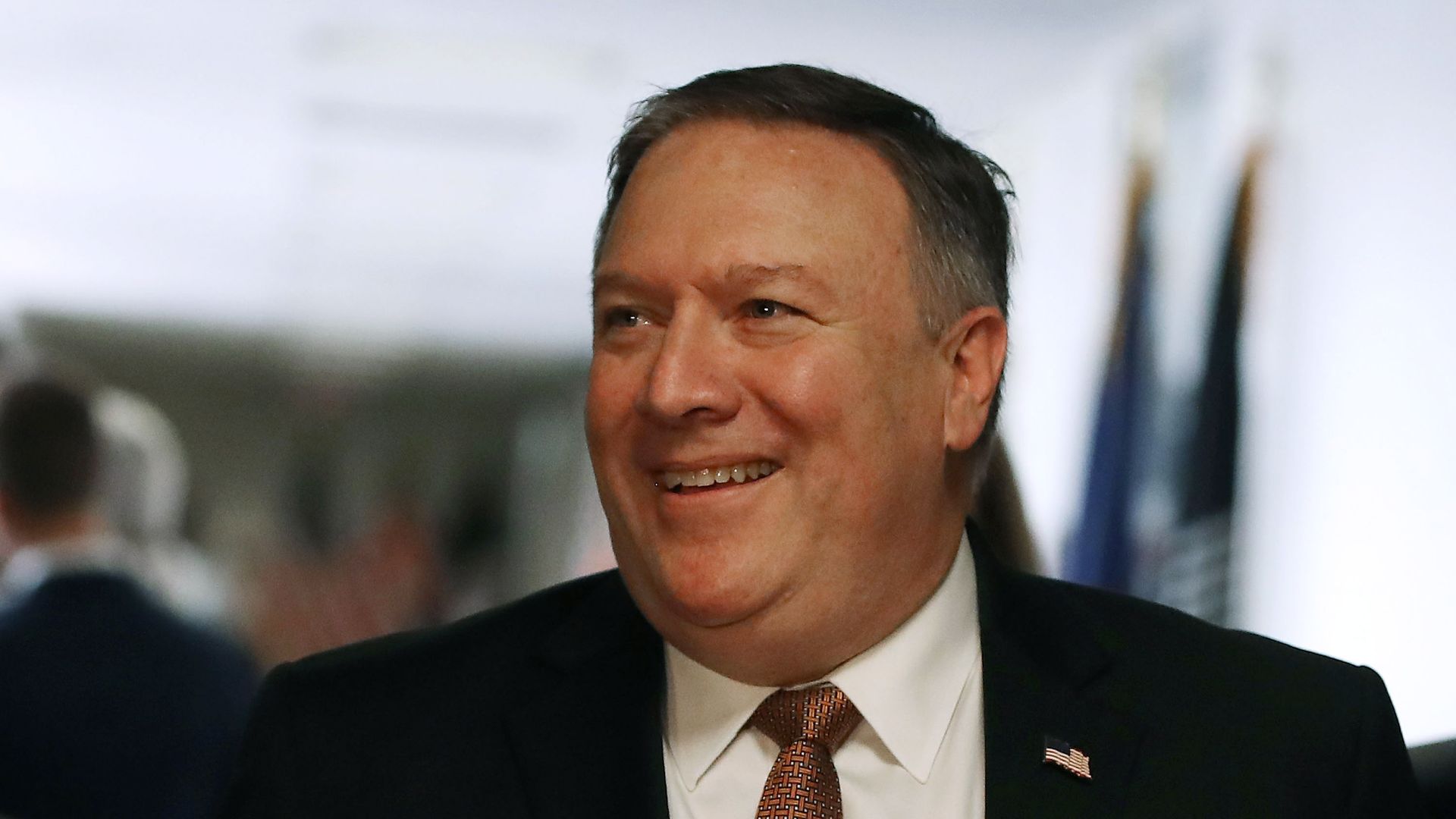 President Trump's leak of a secret meeting between CIA Director Mike Pompeo and North Korean leader Kim Jong-un has the potential to overcome two looming obstacles: Democratic opposition to Pompeo's nomination as Secretary of State and growing international anxiety about weak American preparation for the North Korea negotiations.
Yes, but: Even if the leak helps to address those immediate challenges, it may turn out to have been an act of desperation that undermines the U.S.'s larger strategic objectives in North Korea.
As Democratic opposition to Pompeo's nomination mounts, his chances of making it through the Senate Foreign Relations Committee have narrowed. Without that support, his confirmation vote will be forced straight to the floor — a path not seen in almost a century. News of the Pyongyang trip will shore up Pompeo's diplomatic bona fides and make a floor win more likely.
Nonetheless, the world has watched anxiously as Trump's North Korea strategy has careened from talk of "fire and fury" to direct in-person meetings deemed unthinkable by previous presidents. This head-spinning policy has created real concerns abroad that without adequate preparation the talks will collapse, prematurely foreclosing diplomacy and potentially paving a path to war.
Trump's leak has now squandered the discreet diplomacy Pompeo was engaged in, making a nuclear even deal harder to achieve. After all, the best American negotiations — Nixon's opening to China, Israeli-Egyptian peace, the restoration of ties to Cuba —made most of their progress in secret, away from the glare that shrinks the political space available for flexible compromise and decision-making. Leaders on both sides of the table need to make politically unpopular compromises if they're going to get a deal.
The bottom line: Trump's move may look smart at first, but it has the potential to backfire spectacularly — on Pompeo, North Korea and the rest of us too.
Joel Rubin is the president of the Washington Strategy Group and a former Deputy Assistant Secretary of State.
Go deeper