The $1.3 billion Blue Cross Blue Shield windfall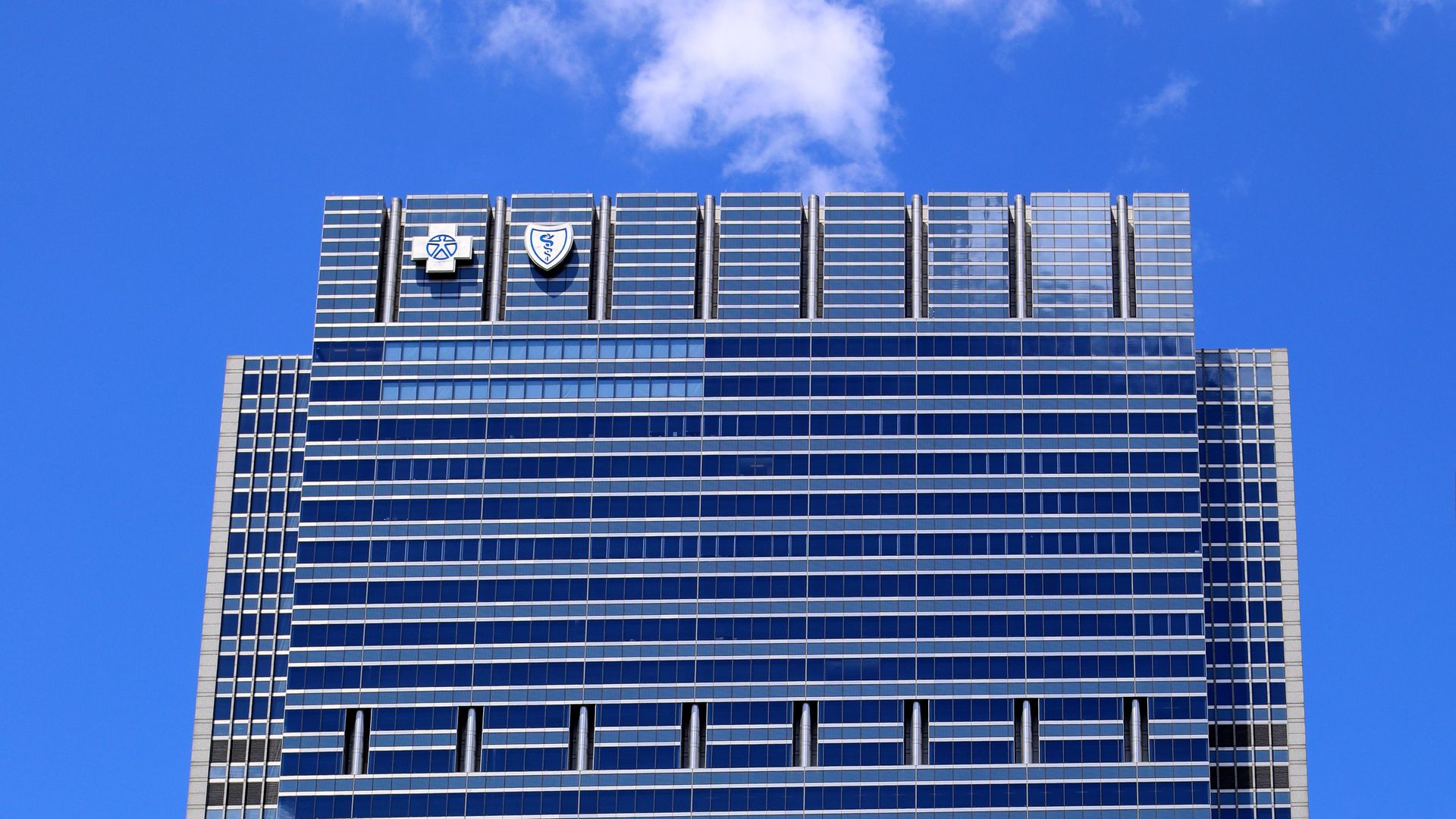 Health Care Service Corp., the parent company of Blue Cross Blue Shield insurers in five states, pulled in nearly $1.3 billion of profit in 2017 — which included large gains on its Affordable Care Act plans in the individual market. Crain's Chicago Business first reported the financials.
Why it matters: This builds on our previous reporting that many health insurance companies, like HCSC, fared quite well in 2017 despite the political wars in D.C.
By the numbers: $1.3 billion net profit on $32.6 billion of revenue in 2017 versus $106 million net profit on $30.3 billion of revenue in 2016.
These numbers don't include fees from self-insured employers that contract with HCSC.
HCSC had a $5.3 billion gross profit in 2017 (what it made from its health plan premiums before subtracting salaries, advertising and other costs), and $1.4 billion of that profit came from its ACA plans.
In 2017, the conglomerate spent $908 million on commissions for brokers who help sign people up for their plans and $41 million advertising its Blue Cross Blue Shield brands.
The big picture: HCSC and other insurers were able to make money on ACA plans by increasing their premiums to counter changes from the Trump administration; by limiting what hospitals and doctors ACA enrollees can see; and by enjoying a reprieve from an ACA tax.
Go deeper: HCSC's full 2017 financials.
Go deeper