First Democrat backs Mike Pompeo for Secretary of State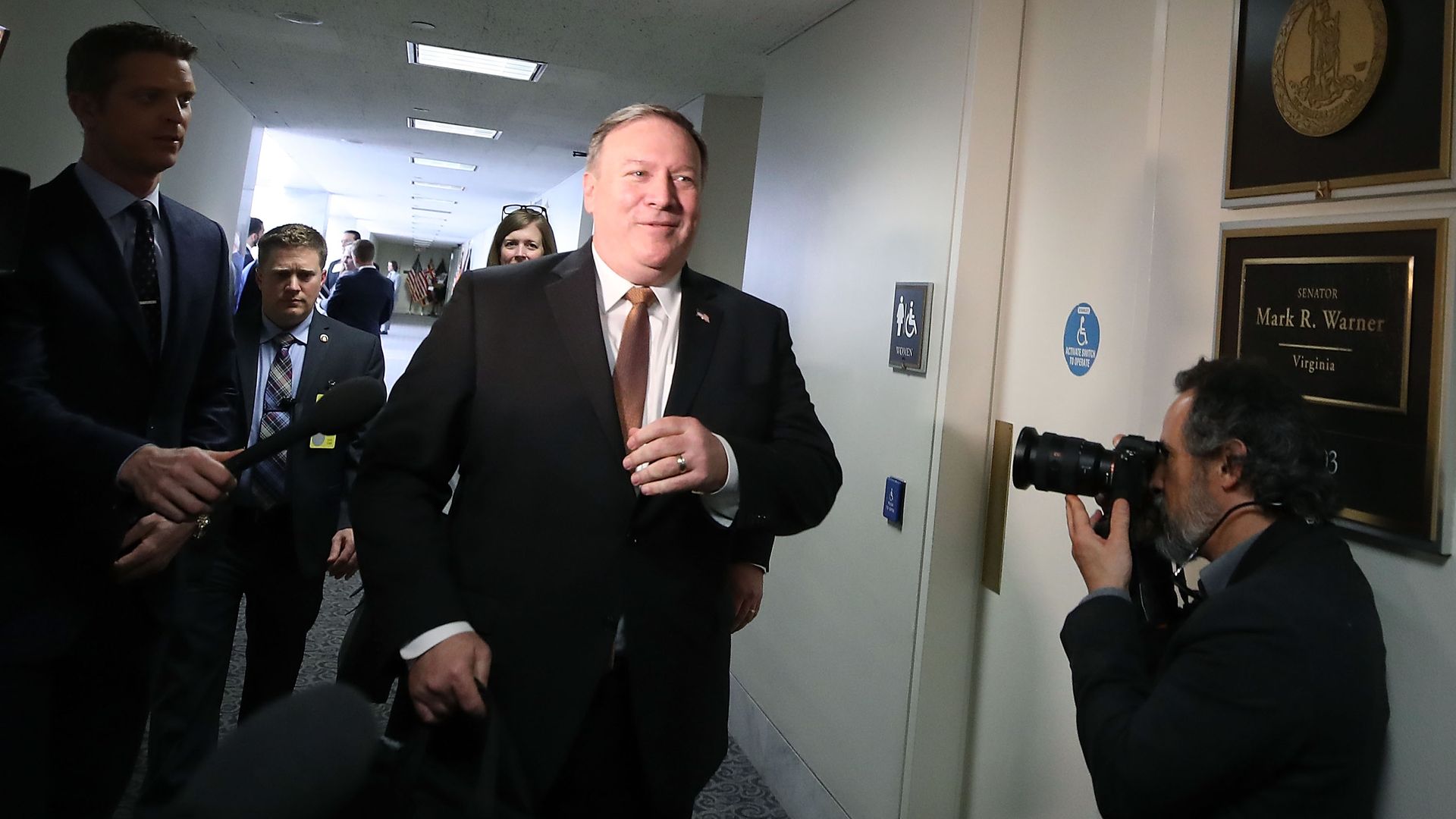 Senator Heidi Heitkamp has just become the first Democrat to get behind President Trump's nomination of CIA Director Mike Pompeo for Secretary of State, her office announced in a statement Thursday.
Why it matters: This just about guarantees that the Senate will confirm Pompeo to the role. Some Republicans were worried that, with Sen. Rand Paul (R-KY) voting no and Sen. John McCain (R-Ariz.) absent for health reasons, his confirmation could be rejected. But Heitkamp's flip now brings the yes-votes to a 50 — as long as all other senators vote along party lines.
Go deeper