Updated Apr 19, 2018 -

World
China revamps regulator for stronger environmental protection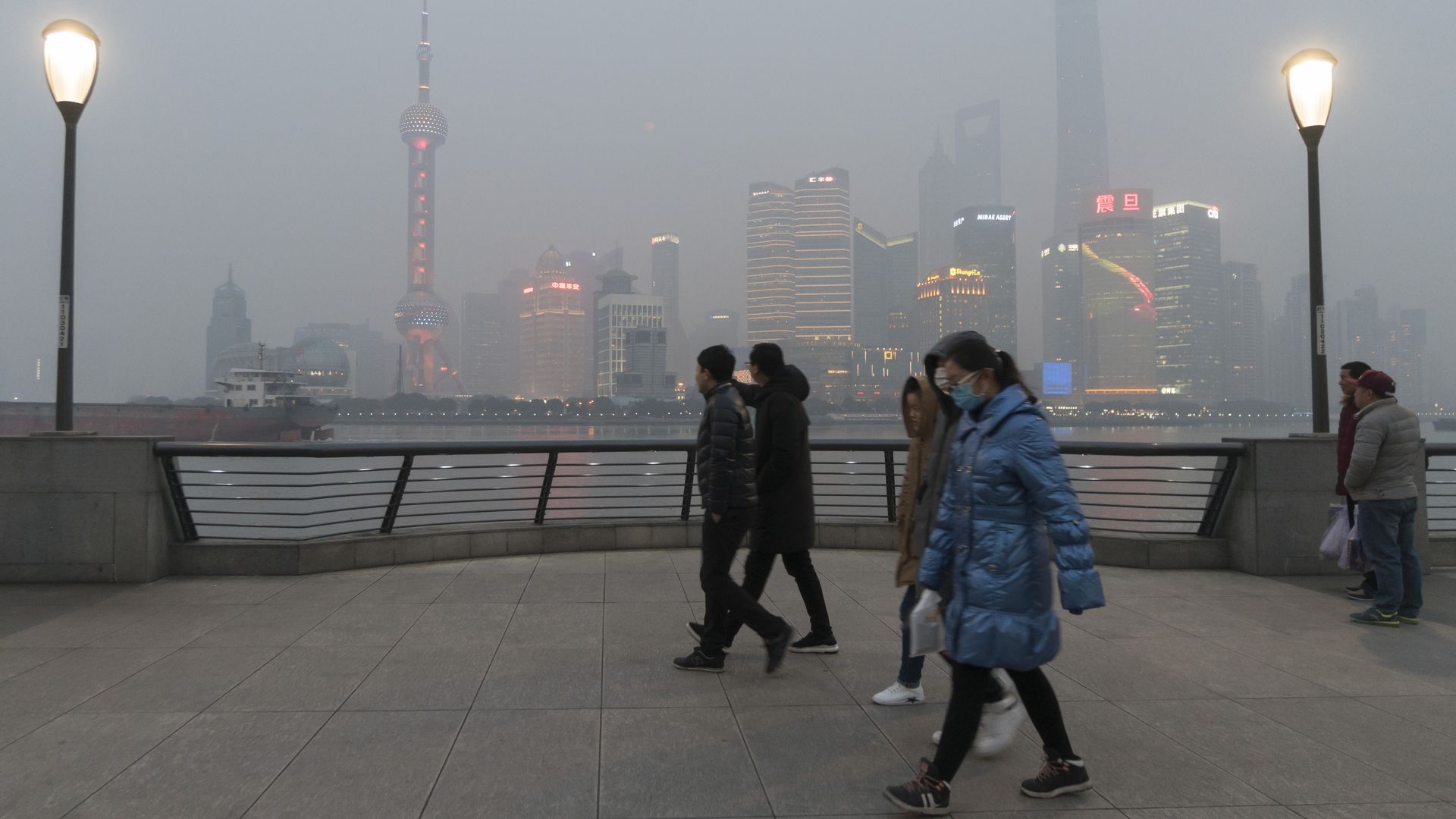 This week China formally inaugurated its new Ministry of Ecology and Environment (MEE) to replace the Ministry of Environmental Protection. The MEE consolidates regulatory functions that were spread over seven or eight different ministries and administrations.
Why it matters: The fragmentation of regulatory authority is a major reason China has struggled to combat the severe environmental degradation that has attended its rapid economic rise. The consolidation, part of a larger government reorganization announced in March, aims to address that deficiency by making the Chinese government more coherent and effective.
The MEE will have authority over all types of pollution: surface and underground, urban and rural, onshore and offshore. It will also take over the responsibility for carbon dioxide emissions and have direct oversight of local authorities.
Yes, but: Despite its more centralized authority, the MEE will still have to contend with a broader political environment characterized by comparatively weak laws and inadequate legal institutions.
In the past, when dealing with repeated airpocalypses and severe soil and water contamination, regulators have often had to rely on higher authorities under President Xi Jinping to bring local officials into line. These authorities direct repeated and heavy-handed inspections and have punished thousands for their failures to fulfill their environmental responsibilities, thereby elevating the clout of the environmental regulators.
What's next: The MEE will apply this heightened clout to its broader scope of responsibilities. Though it will be a few months before the organizational revamp takes full effect, the regulator's augmentation already marks a milestone for environmental protection in China.
Dali L. Yang is the William C. Reavis Professor of Political Science at the University of Chicago and a senior fellow at the Chicago Council on Global Affairs.
Go deeper