Report: Putin wants to lessen tensions with the U.S.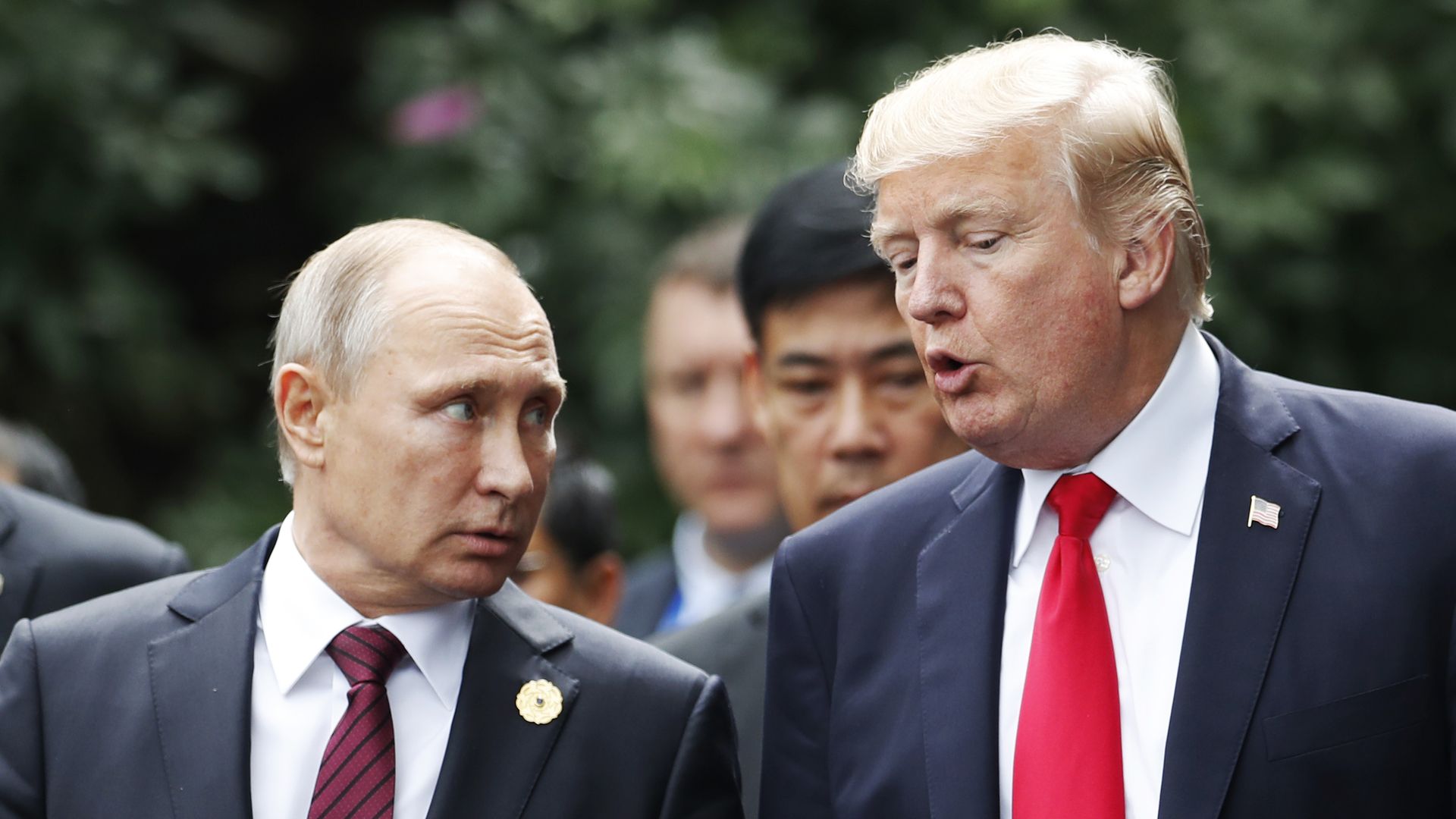 Russian President Vladimir Putin is taking measures to attempt to foster a positive relationship with President Trump and the United States despite recent sanctions on Russia and the missile launches against Syria over the weekend, Bloomberg reports.
The big picture: The Kremlin walked back a plan to issue harsh counter-sanctions against the U.S. this week after Trump and his international partners engaged in only a limited strike against chemical weapons targets in Syria. Though, as Bloomberg notes, "But given the current political climate in the U.S. it's unlikely that any concession Putin may offer would be enough to bring a real thaw."
Go deeper