Part of North-South Korea summit to be broadcast live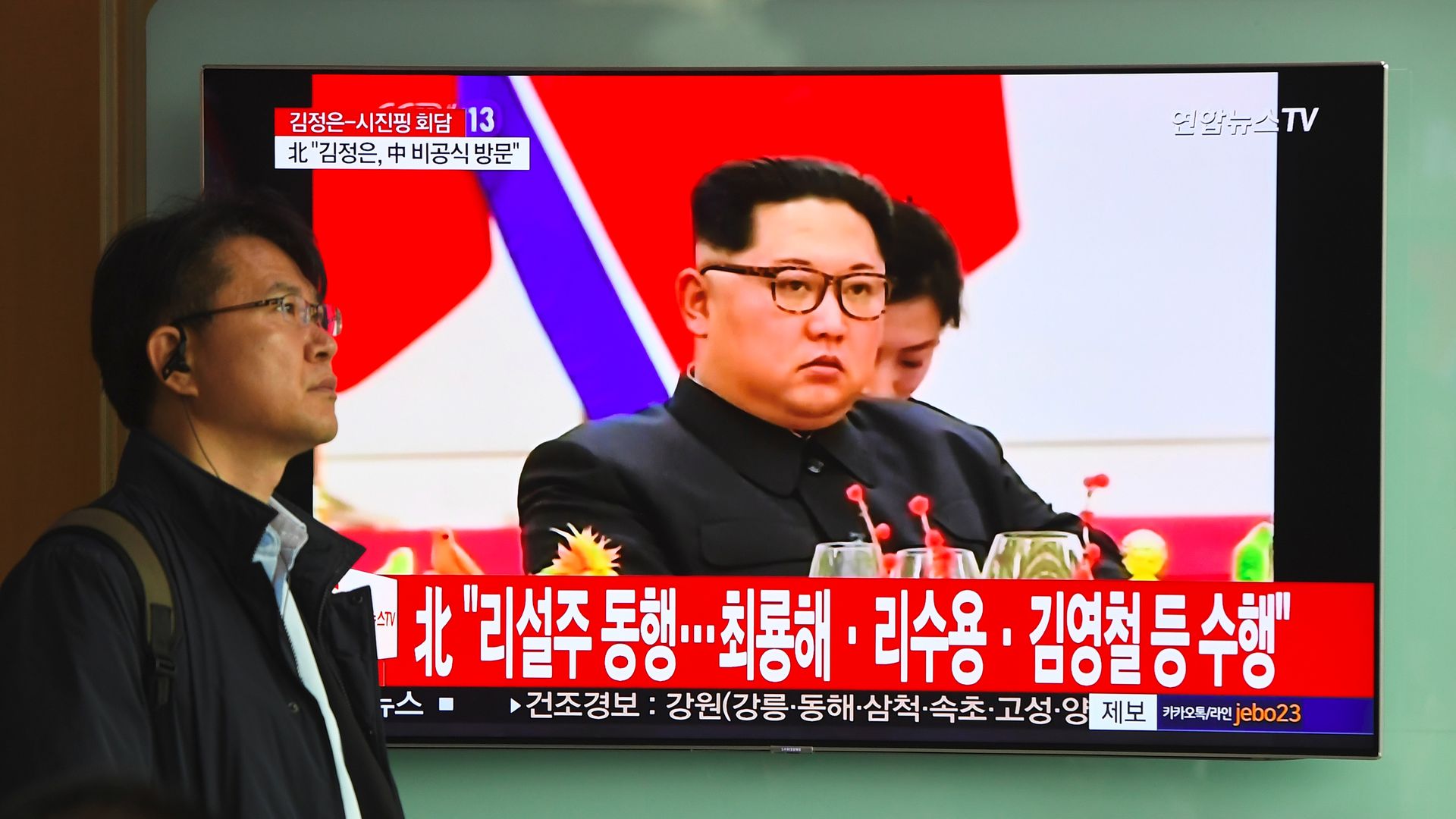 Parts of the North Korea-South Korea summit set to take place next week will be broadcast live, South Korea's presidential office said, per Yonhap News.
A preview: Spokesman Kwun Hyuk-ki told Yonhap key moments of the summit will be broadcast, including the handshake between Kim Jong-un, North Korea's dictator, and Moon Jae-in, South Korea's president. That's an unusual amount of transparency for an event involving the North Korean leader.
Go deeper