After Zuck, Congress gets busy with privacy bills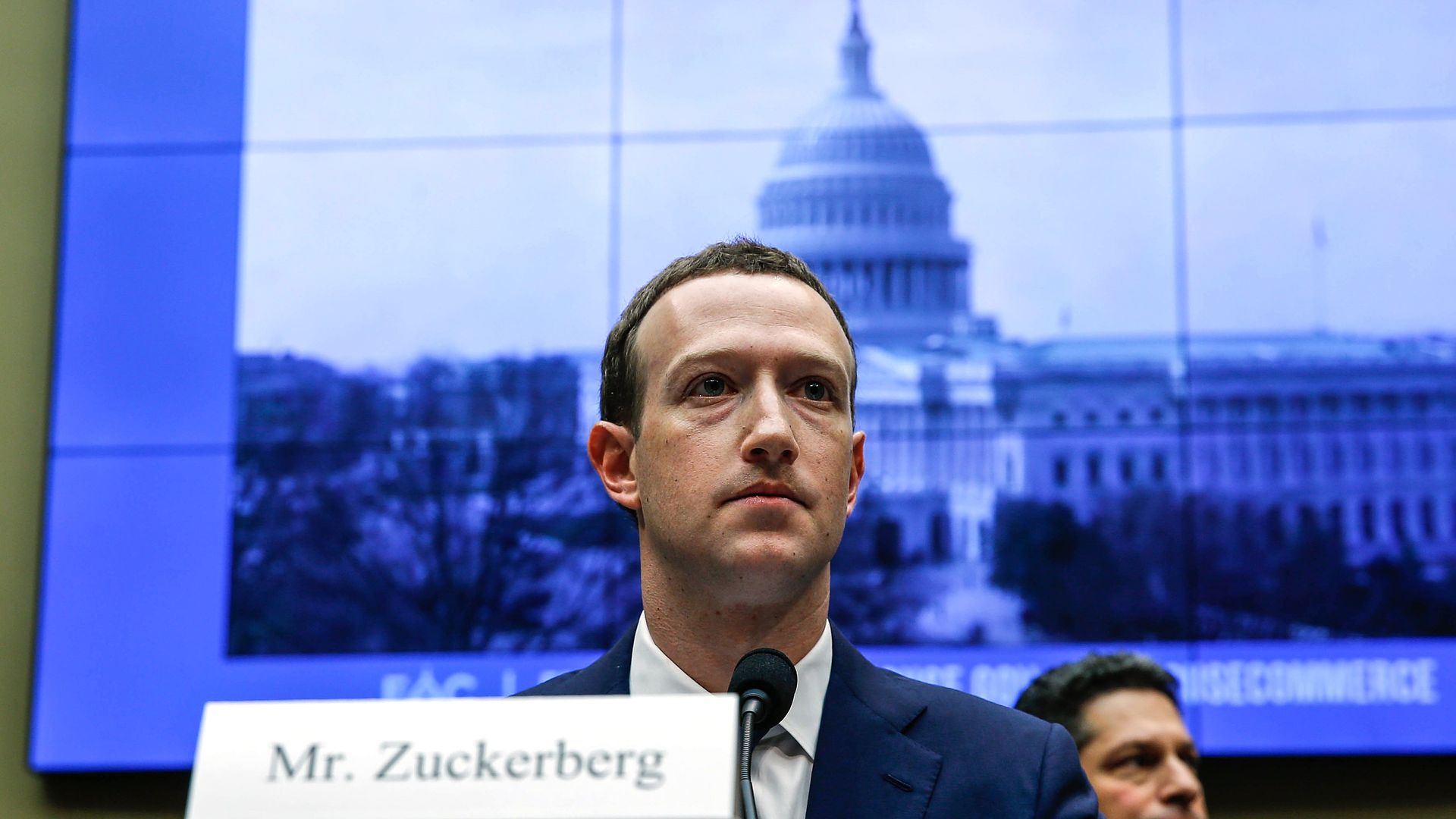 Lawmakers fired up by Mark Zuckerberg's testimony are homing in on privacy as their Big Tech target, with most active attempts to regulate the industry focusing on companies' use of consumer data.
Why it matters: That means other issues — like competition, or the health impact of social-network overuse — aren't getting much attention.
The details: Several bills already in the mix on Capitol Hill could be used to regulate Facebook and other tech giants.
The MY DATA Act would expand the Federal Trade Commission's authority to let it go after unfair and deceptive practices by internet service providers — currently the commission can only act against such practices on the part of edge providers, outfits like Facebook or Google that offer services to users. And it would give the FTC power to proactively make rules protecting privacy. This bill has limited support, and only from Democrats.
The BROWSER Act is a Republican-led bill that requires certain web services and internet providers to get permission from users before utilizing certain types of sensitive data. Its approach is supported by a growing number of internet service providers, who are generally closer to the GOP, but it hasn't gained much traction among Democrats.
The CONSENT Act would require web services in particular to get opt-in agreement to use data from users and to tell them if there's been a data breach. Introduced last week, the bill has only two sponsors — both longtime Democratic privacy advocates.
The Secure and Protect Americans' Data Act mandates steps private companies must take to avoid getting hacked, and lays new requirements on companies that experience data breaches. It was re-introduced last year in response to the Equifax breach but, like all data breach regulation in Congress, hasn't gained much momentum.
What's next: More bills are coming, including privacy legislation from senators John Kennedy and Amy Klobuchar — both of whom have been very critical of Facebook.
It's not all privacy. The Honest Ads Act increase the disclosure requirements for online political ads. There's been a push to pass it ahead of the midterms, and it has picked up endorsements from Facebook and Twitter.
But, but, but: Even with the pressure on the companies, no proposal has gained the traction needed to become law. That only becomes harder as the midterms get closer and lawmakers turn their attention from legislating to keeping their jobs.
Go deeper