Updated Apr 18, 2018 -

World
Report: Pompeo made secret trip to meet Kim Jong-un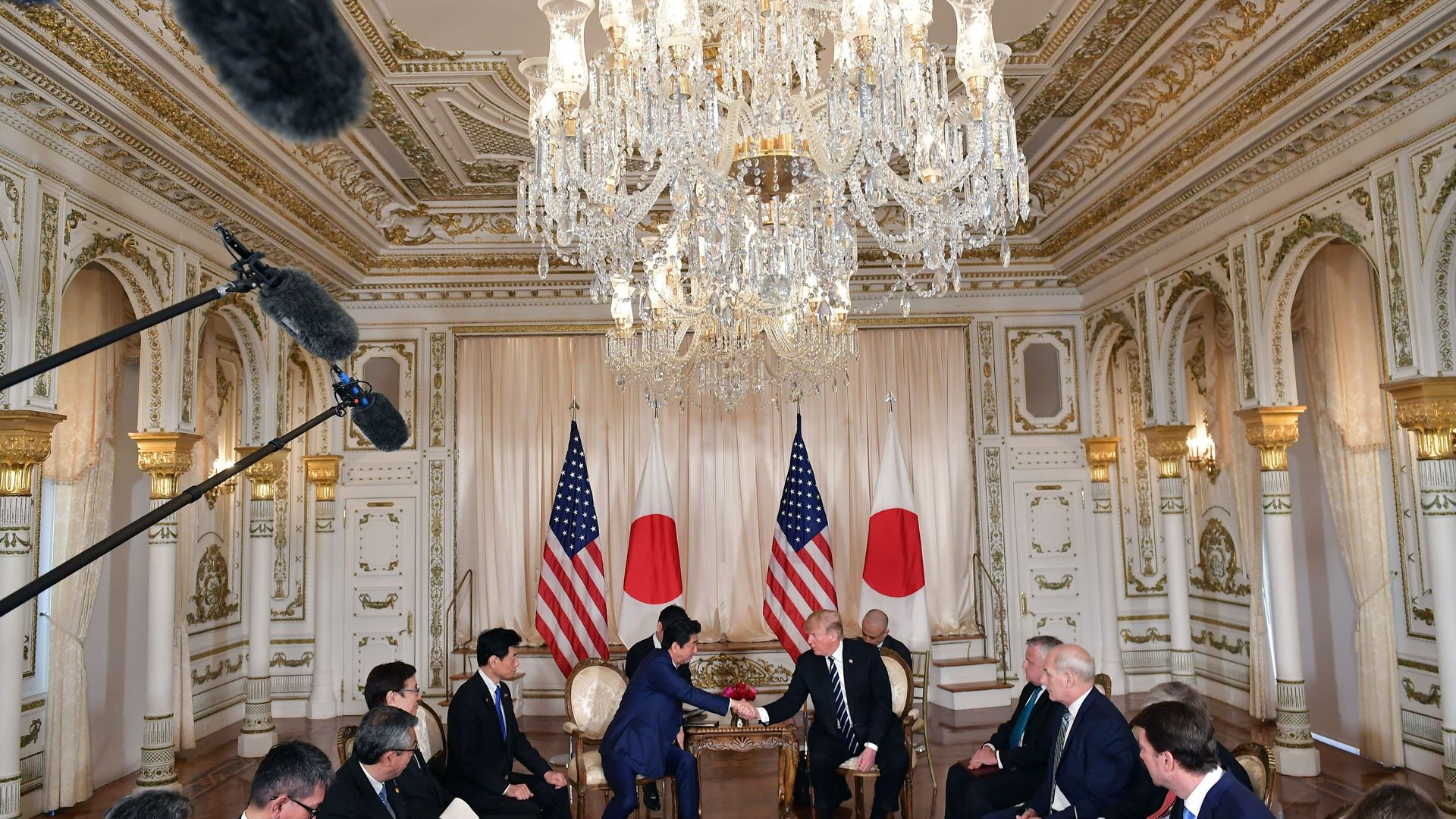 CIA director Mike Pompeo traveled to North Korea on Easter weekend to meet with North Korean dictator Kim Jong-un, the Washington Post reports, in a dramatic move on the path to an unprecedented summit between Kim and President Trump.
Why it matters: When Trump agreed to meet with Kim, he was accepting an invitation that came second-hand, from the South Koreans. There has been considerable skepticism since then that the summit would actually take place. The meeting with Pompeo indicates that discussions are farther along than was previously known.
Press Secretary Sarah Sanders said the "administration does not comment on the CIA Director's travel."
The news comes after Trump referred to "very high-level" talks with the North Koreans today at a meeting with Japanese Prime Minister Shinzo Abe.
Trump said Tuesday that five sites are being considered to host the historic meeting, and promised to bring up abductees with Kim — an key issue for Japan.
Trump said the meeting would likely take place by early June.
Go deeper: What it's like to negotiate with North Korea.
Go deeper