Top Vanguard executive opens up on Trump, climate change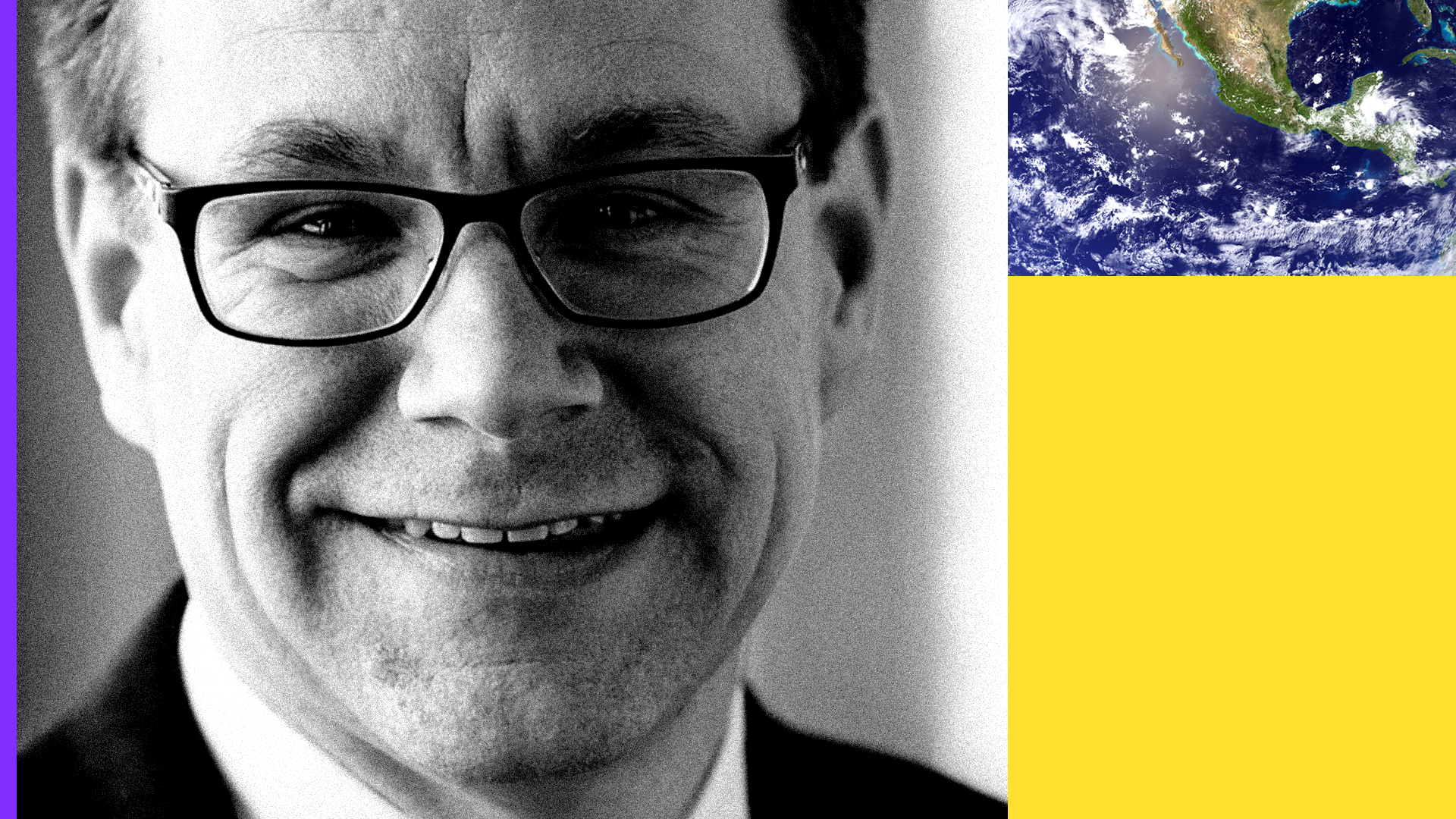 Glenn Booraem, head of Vanguard's investment stewardship team, is a key figure in this spring's annual meetings with publicly owned companies where climate change is expected to be prominently featured.
Why he matters: Vanguard is one of the world's largest investment firms, with more than $3 trillion in global assets. Climate change has become a top issue for large asset managers like Vanguard. Axios spoke to Booraem about this and much more last week.
On not focusing on the politics of the Trump administration's rollback of climate policies:
"I don't look at this from a political perspective. Our role on behalf of our shareholders is to maximize the long-term value of their investments irrespective of what either our government or other governments do from a regulatory standpoint."
On the politics of activist investors pushing non-binding but symbolically important resolutions on climate change:
"The ideology behind a shareholder proposal on climate or any other topic is not the driver for us. We have clients that exist at every point on the ideological spectrum on just about every issue out there. As the long-term owners of the assets, our fund objectives on their behalf are maximizing their long-term value irrespective of their ideological views."
On the balance between pressure to divest from fossil-fuel companies versus actively engaging as investors:
"The alternative to divestment is where we are essentially a permanent owner, which gives us a consistent seat at the table with companies to engage on these issues. … By divesting, we simply put the shares in the hands of another investor presumably who cares less about the issue than someone who is divesting."
On criticism that Vanguard isn't following through on its rhetoric emphasizing climate change is important by not supporting more resolutions in the spring meeting process:
"Voting is only one of the tools we have at our disposal to improve corporate behavior over time. ... By the time an issue gets to a proxy vote, it's a black and white issue, either for or against proposal."
Go deeper:
Go deeper