May apologizes to Caribbean nations over UK's treatment of immigrants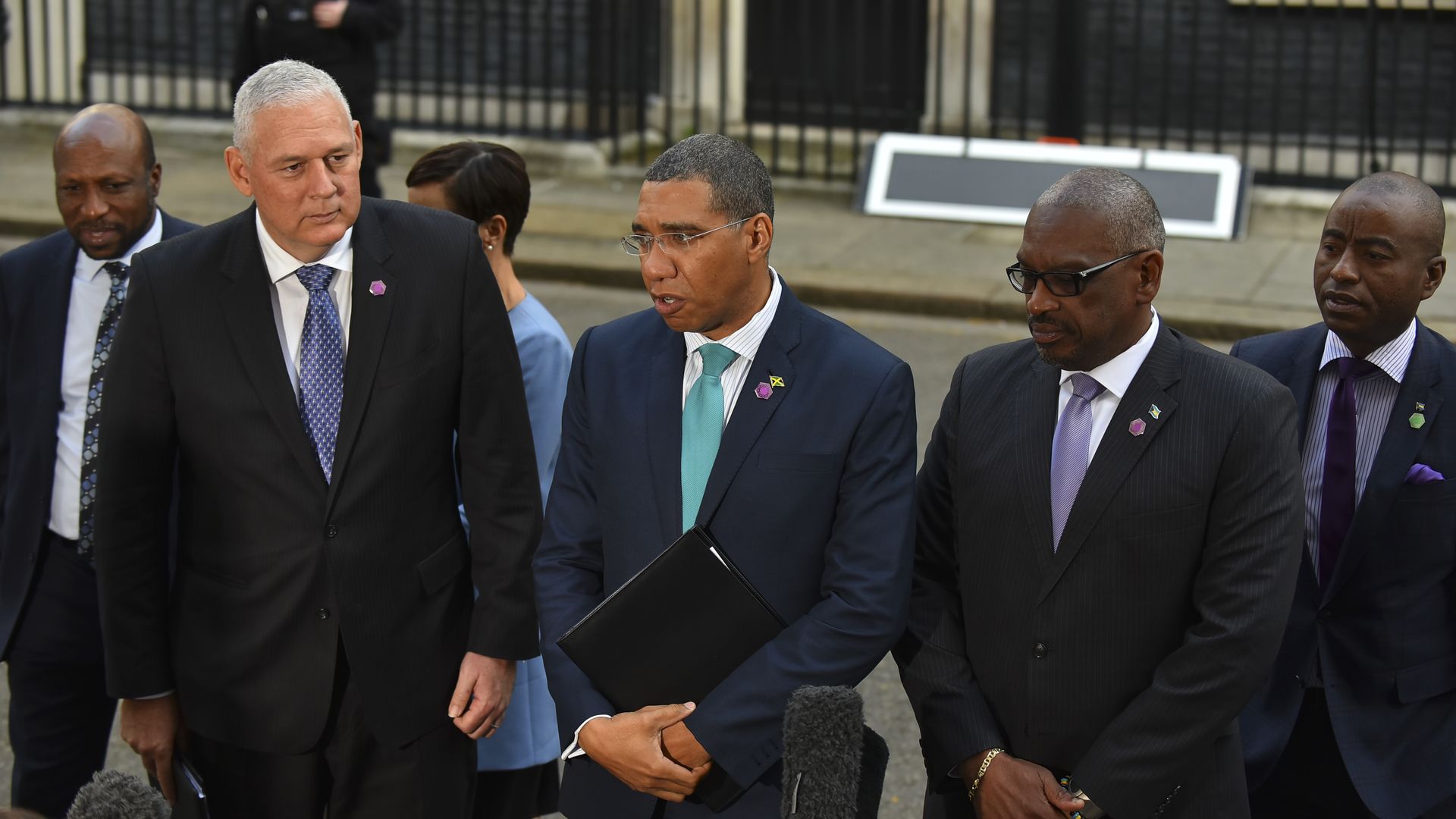 U.K. Prime Minister Theresa May on Tuesday apologized to Caribbean leaders and diplomats over her government's treatment of some immigrants who migrated to Britain as children after World War Two.
The back story: The immigrants, also referred to as the "Windrush generation," are legal residents, but some don't have documentation required under an immigration policy May's government implemented in 2012. That puts them at risk of deportation, eviction and losing health care coverage. May said she's addressing the issue.
Go deeper