Report: U.S. wants Arab force to replace American troops in Syria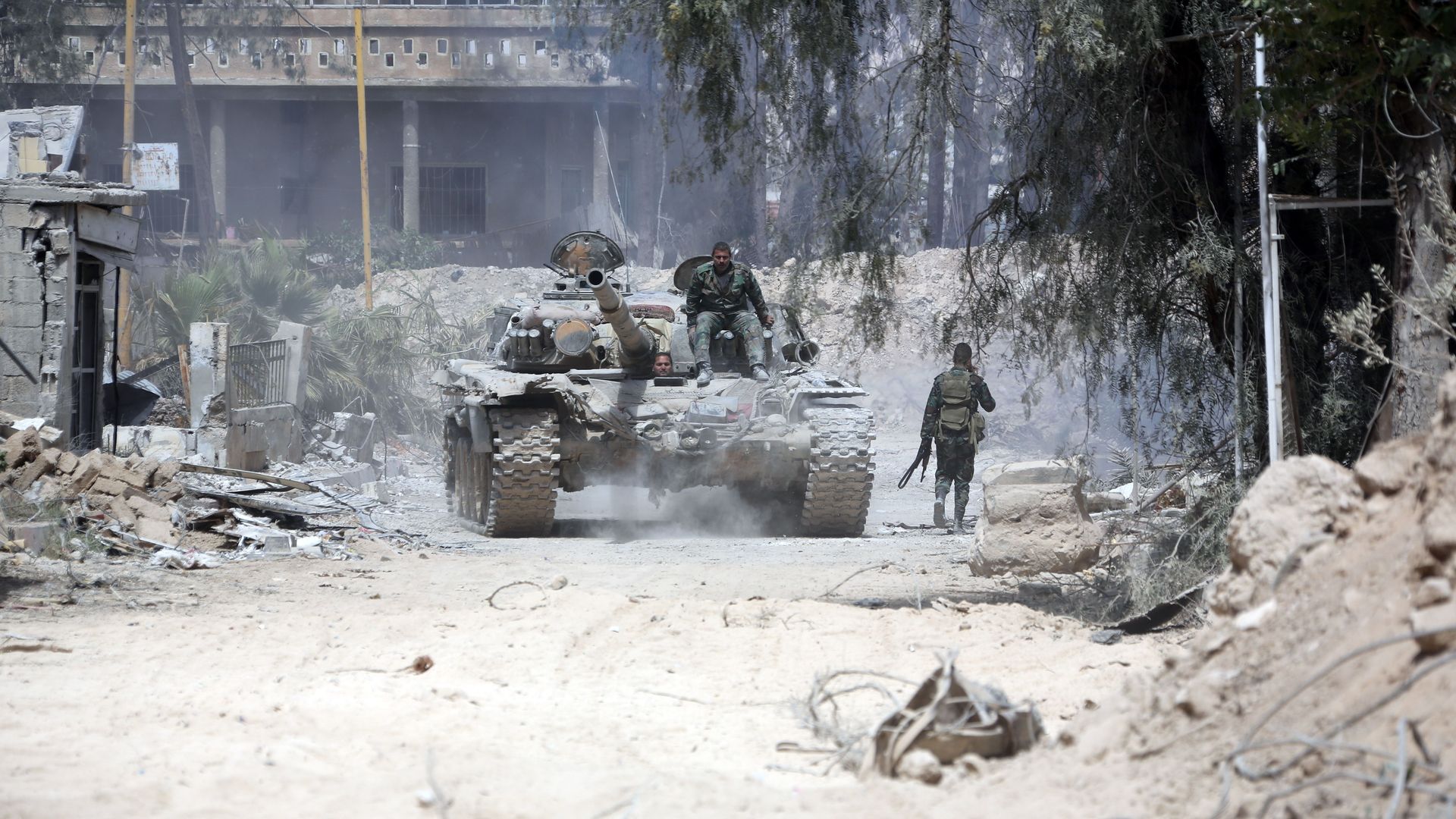 The Trump administration is reportedly looking to assemble an Arab force in Syria that would replace U.S. military troops and help bring stability to the region after the eradication of ISIS, the WSJ reports citing U.S. officials.
Why it matters: President Trump has been eager to pull U.S. troops out of Syria, and has said he believes other countries should take greater responsibility for restoring the northeastern part of the country. However, after the recent chemical attacks on Syrian civilians, it's been unclear what the administration will decide next.
Details: According to the WSJ, Trump's new national security adviser, John Bolton, called Egypt's acting intelligence chief to probe whether the country would help stabilize the region. The administration has also reportedly asked Saudi Arabia, Qatar, and the United Arab Emirates to contribute large amounts of money to the effort.
Yes, but: Charles Lister, a senior fellow at the Middle East Institute, said the goal of creating an Arab force would be difficult "because Saudi Arabia and the U.A.E. are involved militarily in Yemen, and Egypt would be reluctant to defend territory that wasn't controlled by the regime of President Bashar al-Assad," per the WSJ. "Nor, he said, would Arab states be eager to send forces to Syria if the U.S. military didn't agree to keep some troops there."
Go deeper