Two other Trump lawyers may be more vulnerable than Michael Cohen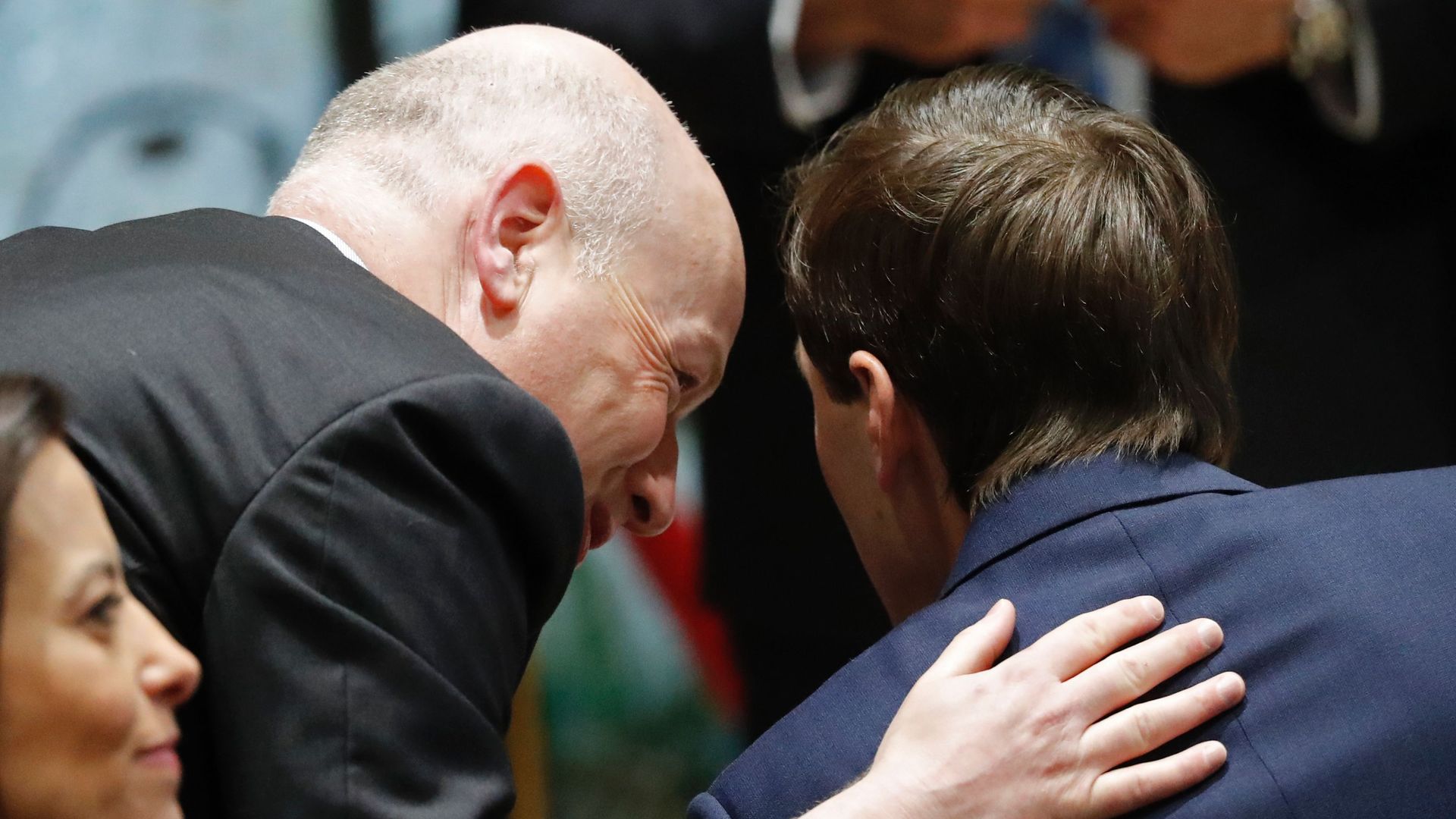 Although the FBI raided the office, home, and hotel of Trump's personal lawyer and fixer, Michael Cohen, he may not be the most vulnerable person in Trump's network of lawyers that the special counsel's investigation is threatening to expose, Bloomberg's Timothy O'Brien writes.
The reality: Jason Greenblatt, a lawyer specializing in real-estate law and joined the Trump Organization in 1997, has been Trump's true in-house counsel, reports O'Brien, signing off on "almost every significant deal." And Allen Weisselberg, the organization's chief financial officer, has also played a similar role with the company's finances.
Why it matters: Mueller has already subpoenaed Trump Organization's business records.
Their current roles:
Greenblatt left the Trump Organization in 2016 after Trump made him a special representative for international negotiations.
Weisselberg has stayed on and works with Trump's sons to manage the business.
The bottom line, per O'Brien: The two "almost certainly have more expansive information on the president's business activities than Cohen does…the investigation may require far more time to progress and reveal itself than the media and other observers think — even if recent events make it feel like the end is near."
Go deeper