Former first lady Barbara Bush has died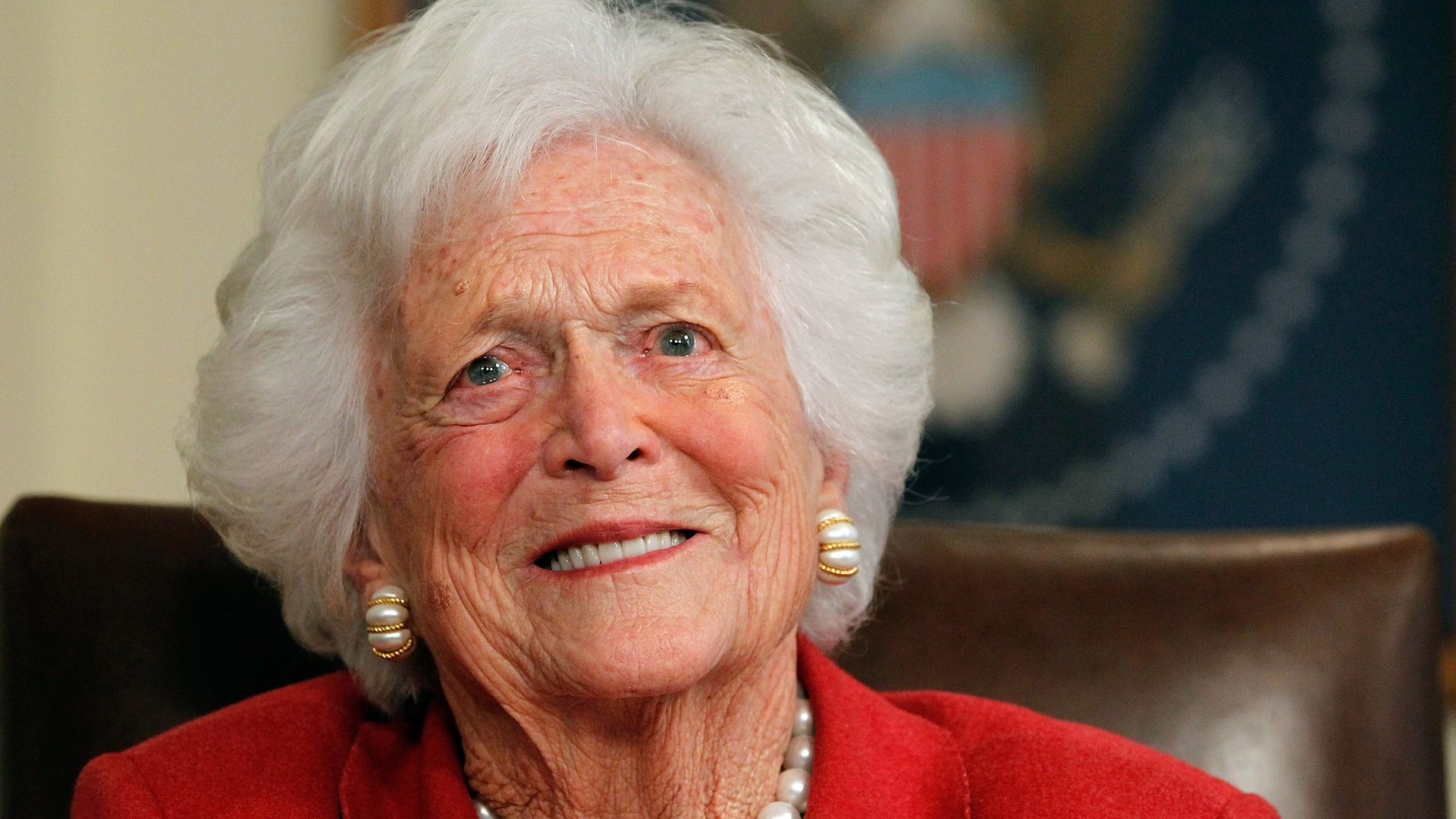 Former first lady Barbara Bush died Tuesday in her home in Houston, Texas at the age of 92, according to a statement from former President George H.W. Bush's office.
She passed away days after deciding to forgo further medical treatments amid her failing health, according to the office of the former president. The official funeral schedule will be announced as soon as is practical, the statement said.
Go deeper: The New York Times' obituary for Barbara Bush.
From the office of former President George H.W. Bush:
"A former First Lady of the United States of America and relentless proponent of family literacy, Barbara Pierce Bush passed away Tuesday, April 17, 2018 at the age of 92. She is survived by her husband of 73 years, President George H. W. Bush; five children and their spouses; 17 grandchildren; seven great grandchildren; and her brother, Scott Pierce. She was preceded in death by her second child, Pauline Robinson "Robin" Bush, and her siblings Martha Rafferty and James R. Pierce."
From the office of former President George W. Bush:
"My dear mother has passed on at age 92. Laura, Barbara, Jenna, and I are sad, but our souls are settled because we know hers was. Barbara Bush was a fabulous First Lady and a woman unlike any other who brought levity, love, and literacy to millions. To us, she was so much more. Mom kept us on our toes and kept us laughing until the end. I'm a lucky man that Barbara Bush was my mother. Our family will miss her dearly, and we thank you all for your prayers and good wishes."
Go deeper