U.S. bans American companies from selling to Chinese phone maker ZTE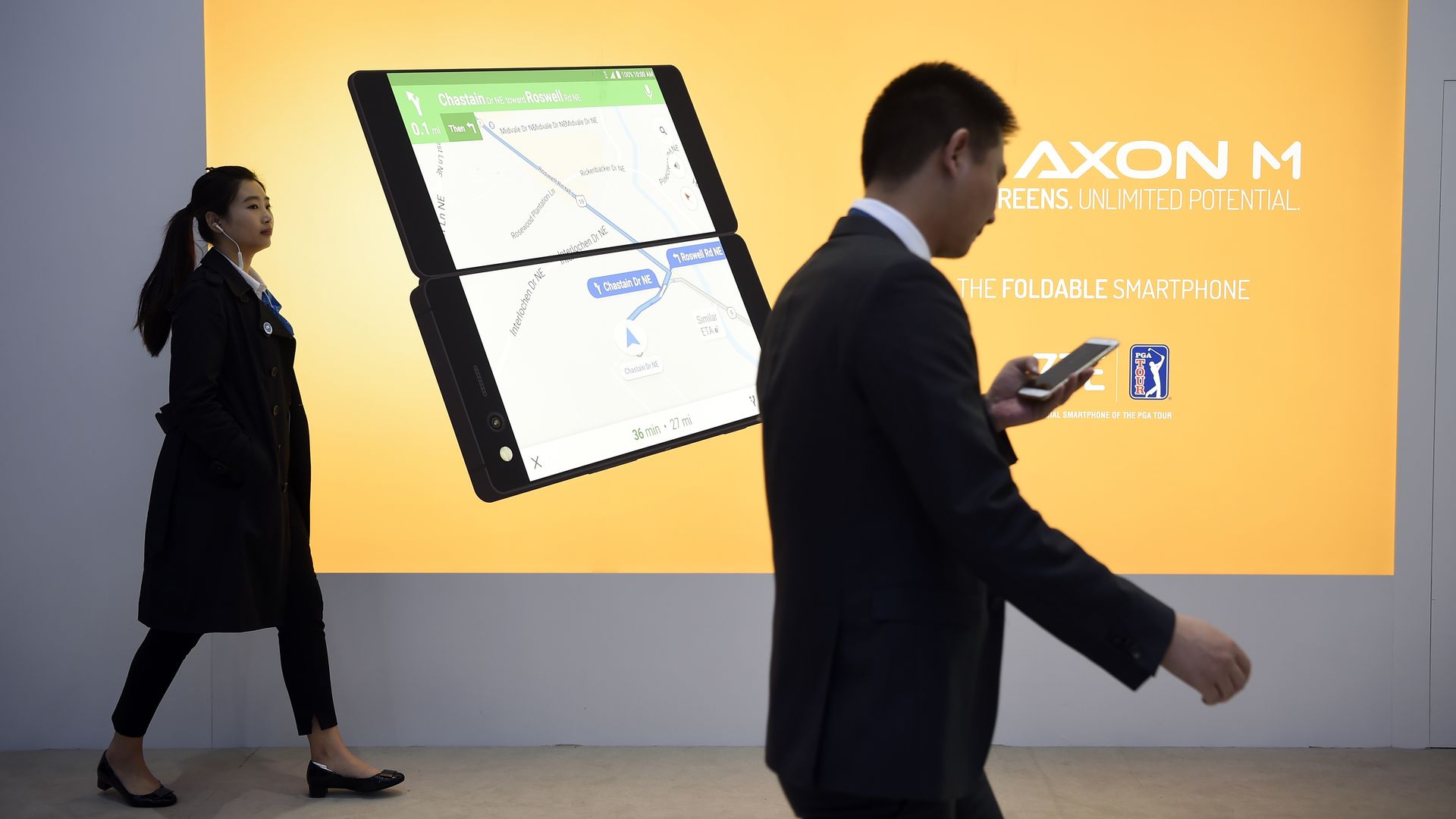 The Commerce Department is barring American companies from selling components to Chinese telecom equipment maker ZTE for seven years in retaliation to the company violating terms of a $1.19 billion sanctions settlement, the Department announced Monday
Why it matters: ZTE is a top smartphone seller in the U.S., and the ban will not only be a big hit to the Chinese company, which is reliant on U.S. products and software, but will also affect major U.S. suppliers, like Qualcomm, which will no longer be able to sell chips and other equipment to ZTE.
The backdrop: Last year, ZTE violated their settlement agreement when the company illegally shipped equipment to Iran and North Korea. Commerce Secretary Wilbur Ross said Monday that ZTE had also falsified statements during settlement negotiations and lied about the disciplinary actions taken against employees who participated in the scheme.
Timing: The ban comes one day before the Federal Communications Commission is set to vote on a proposal seeking to block a major federal program from buying gear or services from companies that "pose a national security threat" to U.S. communications networks. FCC Chair Ajit Pai has issued security concerns over China-based companies such as Huawei and ZTE.
Go deeper