Why Trump should redo Obama's fuel standards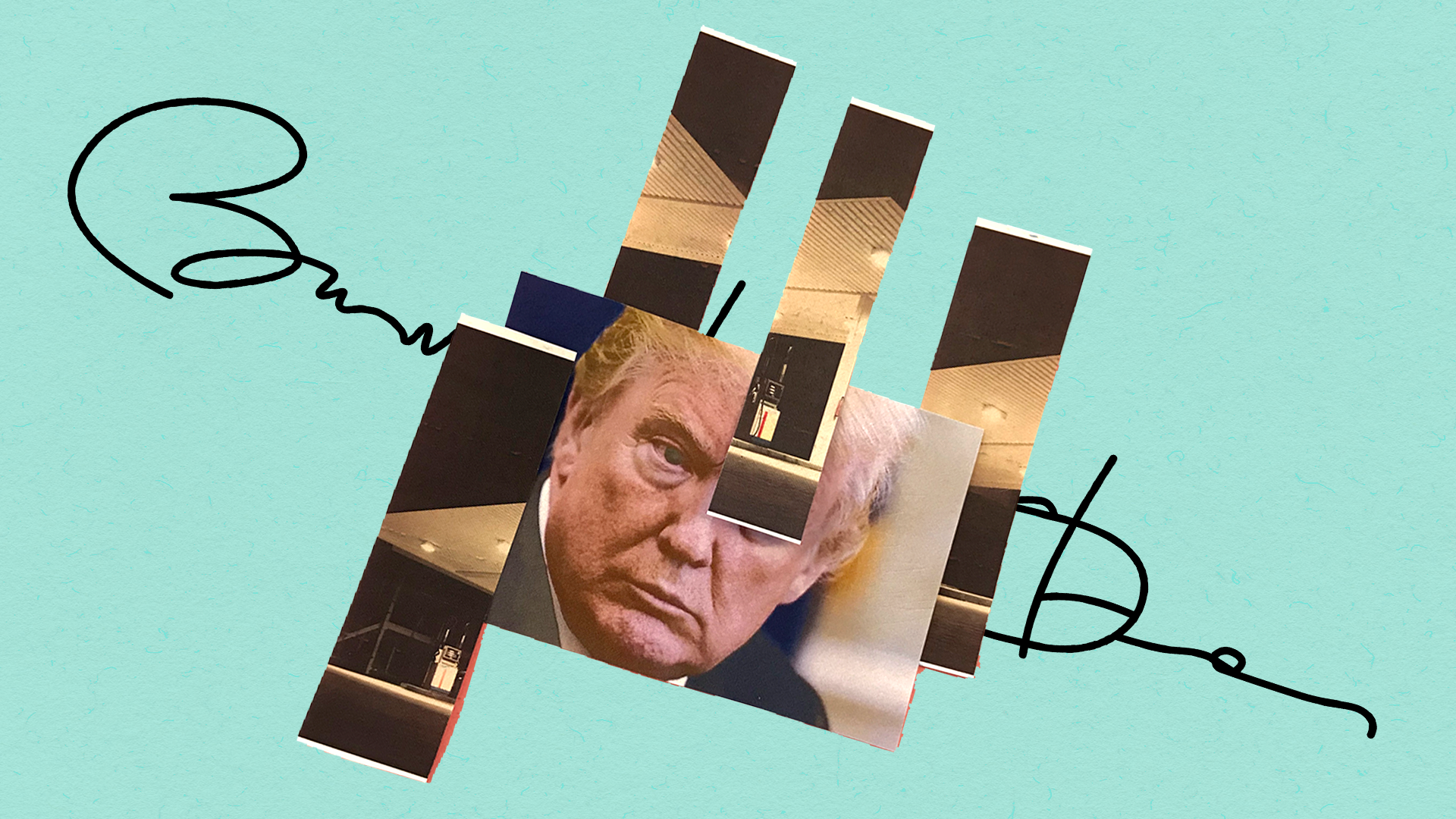 Of all the environmental regulations President Trump is rolling back, the ones that make the most sense to rewrite — but not repeal — are the fuel-efficiency standards former President Obama issued in 2012.
The bottom line: That's the conclusion of independent experts, and it's driven by two significant changes we've seen since 2012: lower gasoline prices and the politics of a rushed Obama administration regulatory review.
Gasoline prices have dropped and revived Americans' longstanding preference for pickup trucks and SUVs over smaller, more fuel-efficient cars. The Obama administration also cut short a technical review of the standard in November 2016 after Trump's surprise election victory.
"If we force manufacturers to develop vehicles that consumers don't want to buy, they may end up keeping their existing cars longer and delay the greening of the fleet."
— Rebecca Lindland, analyst with Kelley Blue Book, an automotive research company
Driving the news: The Environmental Protection Agency announced earlier this month that it's going to revise the standard, which was a pillar of President Obama's climate agenda by cutting greenhouse gas emissions from tailpipes. Auto companies must comply based on what consumers buy, not what they make. The rule called on automakers to get to a fleet-wide average of 54.5 miles per gallon by 2025, with a 2018 target of 36.
The actual story on the ground is different. The average stated fuel economy of new vehicles purchased has flatlined at around 25 miles per gallon since October 2014, right when oil prices were dropping partly in response to America's oil boom. This is because consumers have shifted their preferences from cars to bigger vehicles.
By the numbers:
Gasoline prices averaged $3.80 a gallon in 2012, compared to today's $2.70. "Lower fuel prices mean the standards in the final rule would save drivers less than the EPA projected," said Kevin Book, managing director of ClearView Energy Partners, a nonpartisan research firm.
In 2013, people were buying a roughly even mix of cars and pickup trucks and SUVs, according to Motor Intelligence. Last year, 63% of new sales were the bigger vehicles. "That's just an astounding shift in four years," Lindland said.
Three percent of light-vehicle sales will be electric by 2025, according to a forecast by WARDS Intelligence, up from 0.59% last year. It's a relatively big increase but still a tiny part of the overall mix.
The politics of this particular regulation are messier than average.
The regulations Obama announced in 2012, with the support of most major automakers, included a midterm review to be completed in April 2018 to consider whether the standard should be altered based on changes in technology and the economy.
After Trump unexpectedly won the election, Obama's EPA

rushed to complete

that process a year and a half sooner, concluding the standard should be kept as is.
Experts following the debate say Obama's eleventh-hour move created a hyper-political starting point for already tense negotiations among the Trump administration, automakers and California. That state has a federal waiver to issue tougher standards, and the EPA is considering revoking it.
"The discussion would be very different if they [Obama's EPA] had not done that and made it political," said Robbie Diamond, executive director of Securing America's Future Energy, a group that supports the standard as a way to reduce U.S. dependence on oil.
Lindland, who worked with the National Academy of Sciences on the review, called Obama's move "egregious."
For the record, Obama's EPA chief who made this call, Gina McCarthy, said in a statement to me last week that data showed keeping the standard as is would save consumers money and cut carbon emissions.
The whole point of EPA regulations is to protect the environment amid shorter term economic changes. Indeed, gasoline prices are rising and poised to be the highest in four years.
Automakers are asking for more flexibility, but not to wholly repeal the standard. Proponents of keeping it intact, including California's top air regulator Mary Nichols, say they're open to "minor adjustments."
The catch: It's not clear that the Trump administration is actually willing to find a middle ground. That's why critics of EPA Administrator Scott Pruitt, even those who concede some changes may be necessary, are skeptical he would do anything less than a wholescale rollback.
"If you had a government that you thought was seriously trying to cope with a difficult conflict between environmental aspiration and economic goals, you'd really listen. Why should we listen? He rolls back everything. That's what he does. This is not a person one can give the benefit of the doubt to based on his behavior so far."
— William Reilly, EPA administrator under Republican President George H. W. Bush
What's next: We don't yet know whether Trump will use a scalpel or an ax to rewrite the rules, though precedent suggests it'll be the latter. A senior EPA official told me the agency, along with the Transportation Department, is going to issue multiple standard options in the coming months for public comment. The options will range from a near full-scale repeal to a minor rollback, the official said.
Go deeper