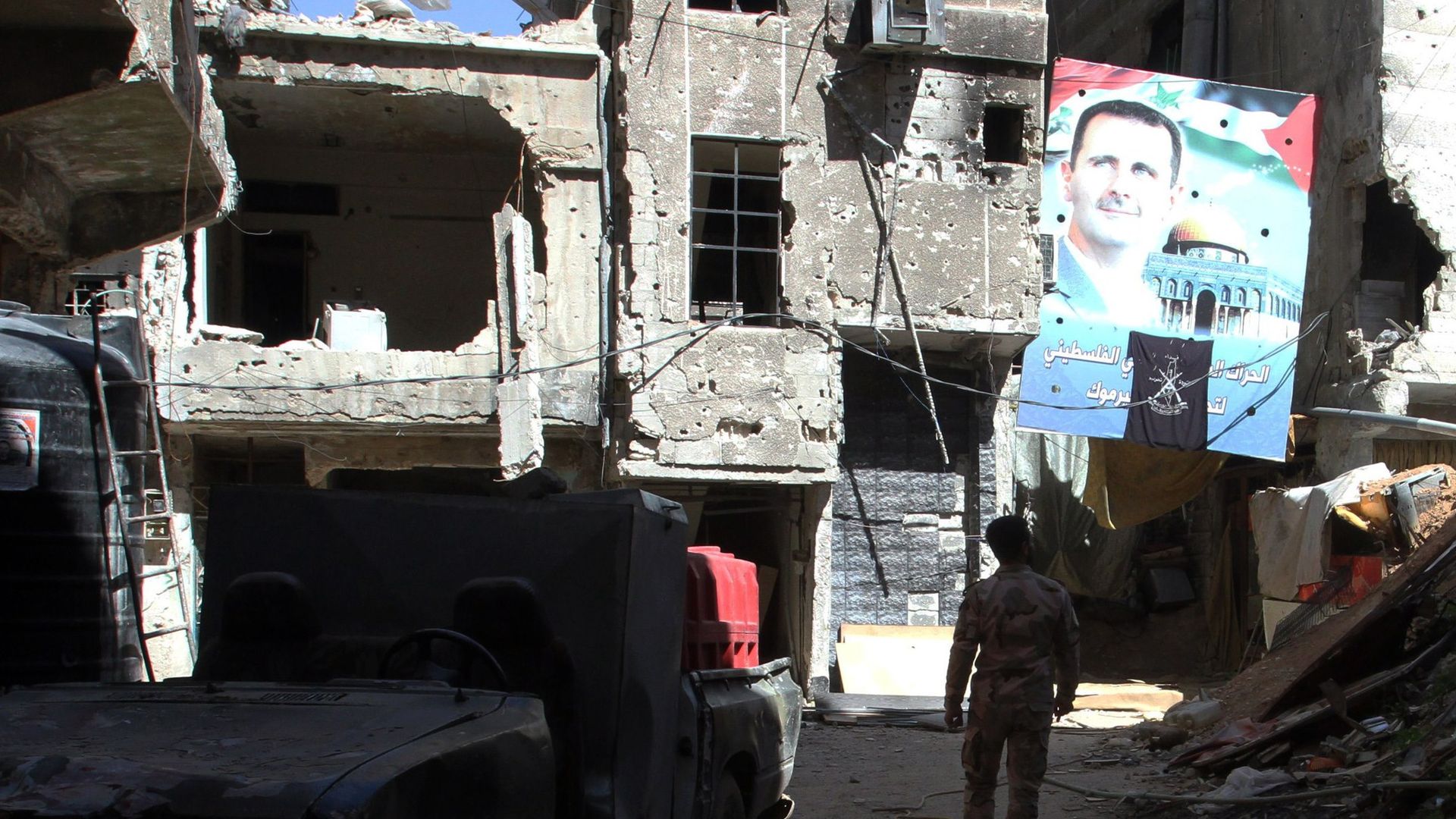 Trump declared "Mission Accomplished!" on Saturday and administration officials are trying to distance him from George W. Bush's embarrassing declaration about the Iraq War in 2003. Officials are saying Trump only meant that the narrow mission on Friday night — of destroying Syrian chemical weapons facilities — succeeded.
The bottom line: Syrian President Bashar al-Assad looks perfectly safe in his Russo-Iranian cocoon.
The backdrop: Two stories, published in the wake of Trump's bombing, cast harsh light on the big picture in Syria:
Wall Street Journal: "Syrian armed forces on Sunday unleashed airstrikes against rebels and shelled what rescue workers said were civilian homes, demonstrating President Bashar al-Assad's undiminished ability to wage the civil war a day after a U.S.-led missile attack."
Washington Post: "U.S.-led strikes against Syrian chemical weapons facilities prompted defiant celebrations in Damascus on Saturday as it became clear that the limited attack posed no immediate threat to President Bashar al-Assad's hold on power and would likely have no impact on the trajectory of the Syrian war."
What's next: On CBS' "Face the Nation" today, Nikki Haley told host Margaret Brennan that the Trump administration will be imposing additional sanctions against Russia.
"Secretary Mnuchin will be announcing those on Monday if he hasn't already and they will go directly to any sort of companies that were dealing with equipment related to Assad and chemical weapons use."
Go deeper