An Obama alumna analyzes the Syria strikes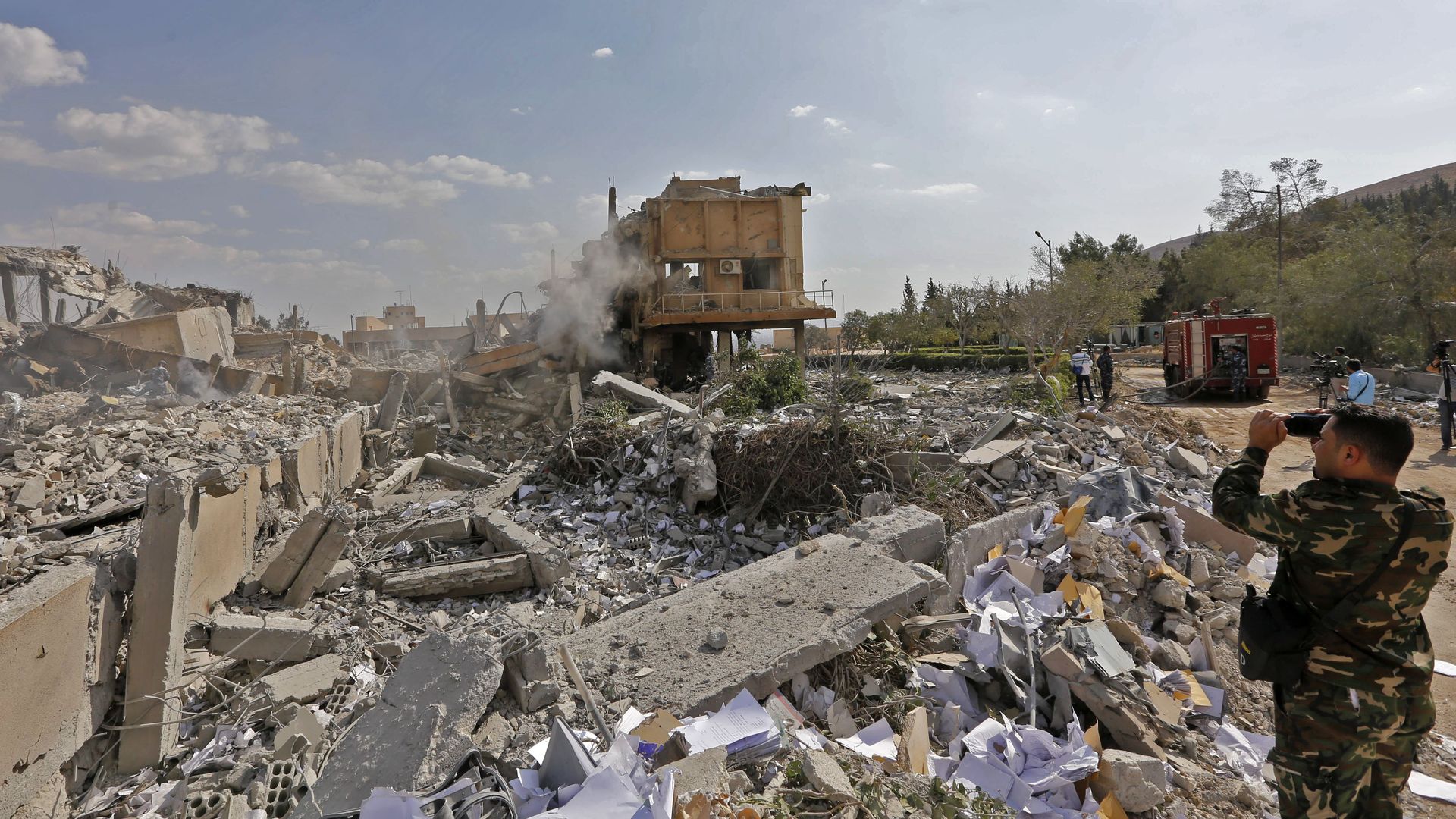 Michèle Flournoy — former Under Secretary of Defense for Policy under President Obama, co-founder and managing director of WestExec Advisors, and former CEO of the Center for a New American Security — provides Axios with her analysis of the Syria strikes.
"What Trump got right: upheld the international norm against [chemical weapon] use, built international support for and participation in the strikes, sought to minimize collateral damage — Syrian, Russian, Iranian."
"What Trump got wrong: continuing to use taunting, name-calling tweets as his primary form of (un)presidential communication; failing to seriously consult Congress before deciding to launch the strikes; after more than a year in office, still no coherent Syria strategy."
Go deeper