Black men's arrest at Starbucks prompts national outcry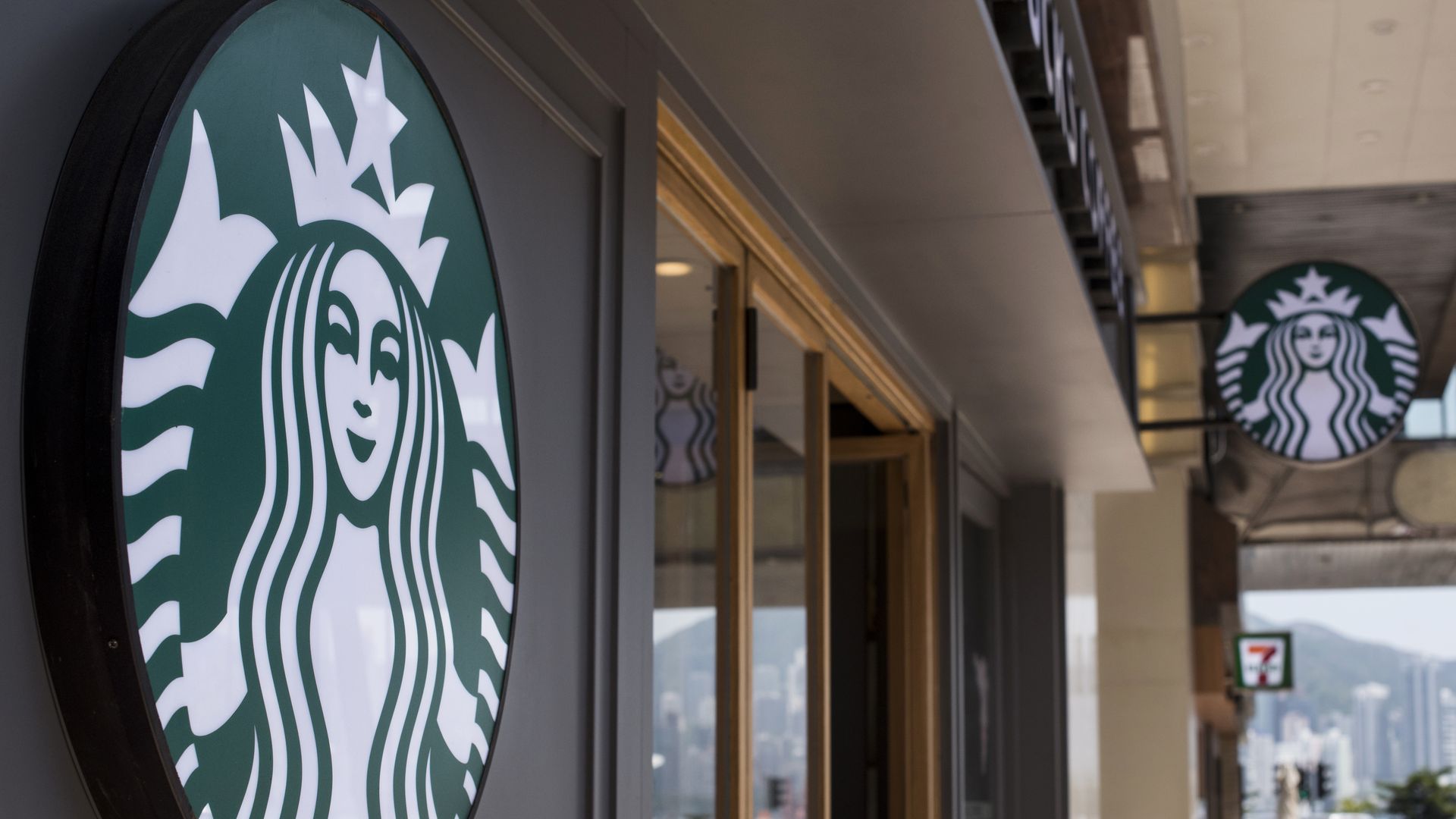 The "Philadelphia's mayor's office and Police Department have begun separate investigations into the arrest of two African American men waiting to meet an acquaintance at a Center City Starbucks on Thursday after a video of the incident was widely shared on social media," the Philadelphia Inquirer reports.
The details: "The video, which was posted by Philadelphia-based author Melissa DePino, ... shows at least six Philadelphia police officers taking the two men into custody without resistance. By 5 p.m. Saturday, the video had gathered nearly 4.3 million views."
"[T]he two men can be seen being escorted from a table at the cafe in handcuffs while a white man, who has been identified as Philadelphia real estate investor Andrew Yaffe, asks why officers were called and attempts to explain to police that the two men were waiting for him."
The police commissioner "said in a video posted to Facebook on Saturday afternoon that police responded ... to a 911 call reporting a disturbance. The men had refused to leave the cafe after asking to use the restroom without placing an order, which violated Starbucks policy, staff members told police."
Starbucks statement: "We apologize to the two individuals and our customers and are disappointed this led to an arrest ... We take these matters seriously and clearly have more work to do when it comes to how we handle incidents in our stores."
"We are reviewing our policies and will continue to engage with the community and the police department to try to ensure these types of situations never happen in any of our stores."
Go deeper