Report: Assad was in "good mood" day after U.S. strikes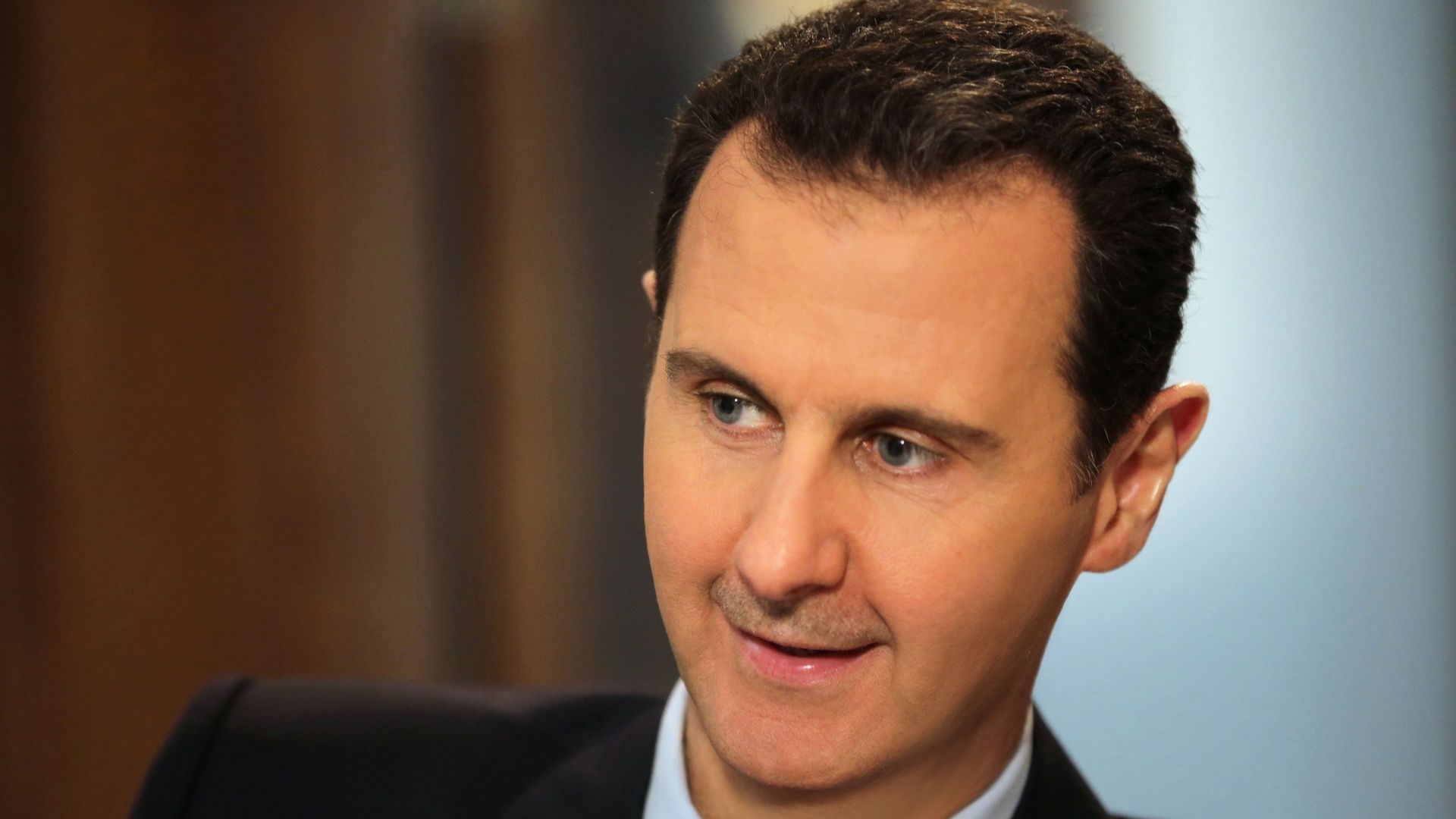 Russian news reports said that that Syrian President Bashar al-Assad was in a "good mood" in a meeting with Russian lawmakers on Sunday, per The Washington Post, a day after the U.S. led airstrikes on three chemical weapons facilities. One Russian lawmaker reportedly described Assad as in "absolutely positive spirits."
Why it matters: There's a different narrative being touted in Syria about what happened over the weekend. Per the Post, Assad believes the strikes reveal "that Russian weapons were superior to U.S. ones," and their "limited scope...suggested that Western powers do not intend to challenge his rule." The Pentagon had a different perspective, saying on Saturday that the strikes were "precise, overwhelming, and effective."
Go deeper