America's MIA Syrian strategy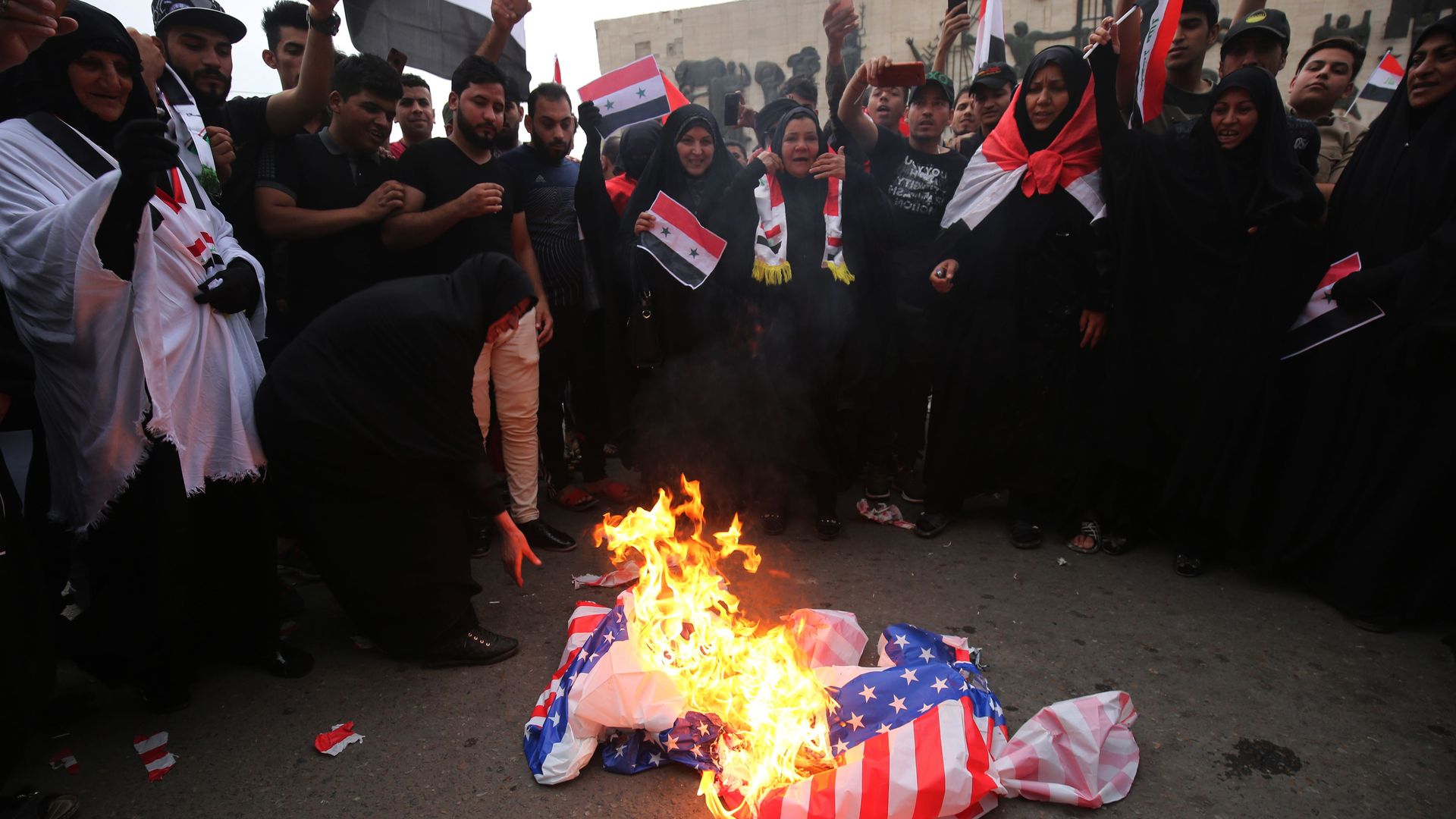 A Republican foreign policy expert, who asked for anonymity so he could speak with brutal candor, describes the big picture American involvement in Syria — from Obama through Trump — as "a succession of failures divorced from reality."
What we're hearing: The source, who has decades of experience analyzing the region, emails Axios a devastating indictment of the U.S. Syria "strategy" — or lack thereof — under successive administrations: "The inevitable result was failure."
"Syria is a microcosm of U.S. foreign policy in general. We never had a coherent strategy beyond simplistic generalities, childishly selecting our goals based on what we wanted, not what was necessary, or even possible. The inevitable result was failure. Wobbly Assad won, powerful us lost. Rust-bucket Russia accomplished its goals, triumphant us achieved none."
"The Obama Administration bears the principal responsibility for Syria and Libya but not for Iraq and Afghanistan or the succession of failures elsewhere. Timid intervention did not work for the former; full-scale intervention did not work for the latter. "
"But the military are not miracle-workers. These failures sprang from cobbled-together strategies based on comforting illusions that have repeatedly proven not to be true, with objectives shaped not by the constraints of reality but the indulgent selection from an a la carte menu. There is little evidence that repeated failure has had a significant impact on policymakers or specialists."
"There is a price to be paid for incompetence. Few now fear us; fewer respect us. As our opponents increase in number and strength, the prospect of defeat at their hands will grow. But the more immediate result will be irrelevance."
Go deeper