The U.S. has launched coordinated strikes on Syria: What's next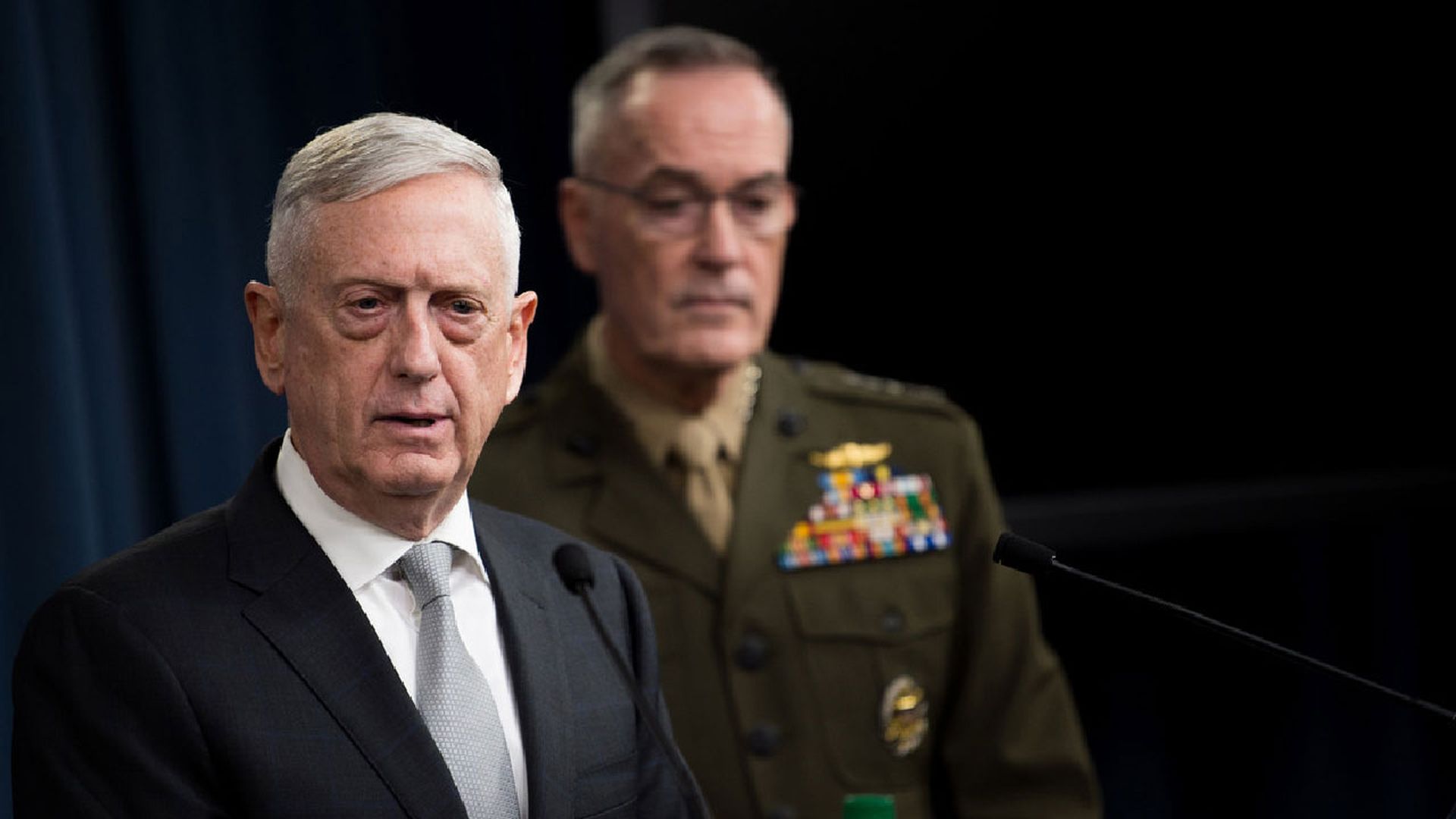 The U.S. launched coordinated strikes on Syria Friday night, in alliance with France and the U.K., in response to chemical weapons attack brought by the Assad regime. Defense Secretary James Mattis confirmed that this was a "one-time shot," and that the strike was directed solely at the Assad regime, not at Russia — a supporter of the Assad regime.
The fallout to watch for: If the U.S. hit any Russians, we could potentially face an escalating military conflict. If the strikes were too limited, it's possible Bashar al-Assad and allies may not be deterred from launching chemical weapons attacks in the future.
The Russian Embassy to the U.S. issued a statement warning that "such actions will not be left without consequences. All responsibility for them rests with Washington, London and Paris."
General William Boykin, former U.S. Deputy Undersecretary of Defense for Intelligence under President Bush, told Axios: "It's important people not think that we just destroyed all of Bashar al Assad's chemical weapons. There's more out there, and those targets were the ones that were excluded for the potential for significant collateral damage."
Boykin also added: "We cannot allow the use of illegal weapons of mass destruction killing innocent people…if America doesn't respond to this it's the same thing as the world turning its back when the holocaust was going on."
Watch for the fallout
Russia said earlier this week if its armed services are targeted, Russia would take retaliatory action. Russia's UN envoy Friday didn't rule out war with the U.S. if military strikes take place. And while last year the U.S. warned the Russians in advance of the strikes, this year, the Russians were not told in advance the targets.
If strikes don't target Russia and Iran, "it will not harm Assad's backers and therefore is unlikely to weaken [Assad's] resolve," according to Jenny Cafarella of the Institute for the Study of War. Secretary Mattis said Friday, "clearly the Assad regime did not get the message last year." The question remains, will Assad and his allies get it this year?
Civilians: It's also possible there are chemical leaks from the strikes in the air. Watch for reports of civilian casualties as well — although the U.S. was trying to avoid civilians, this is likely a possibility.
Expect fake news
Mattis announced he anticipates a "significant disinformation campaign over the coming days by those who have aligned themselves with the Assad regime."
The Pentagon plans to hold a morning briefing on the latest details, "in an effort to maintain transparency and accuracy."
One final thing
Go deeper