Pence pledges $16 million for Venezuelan refugees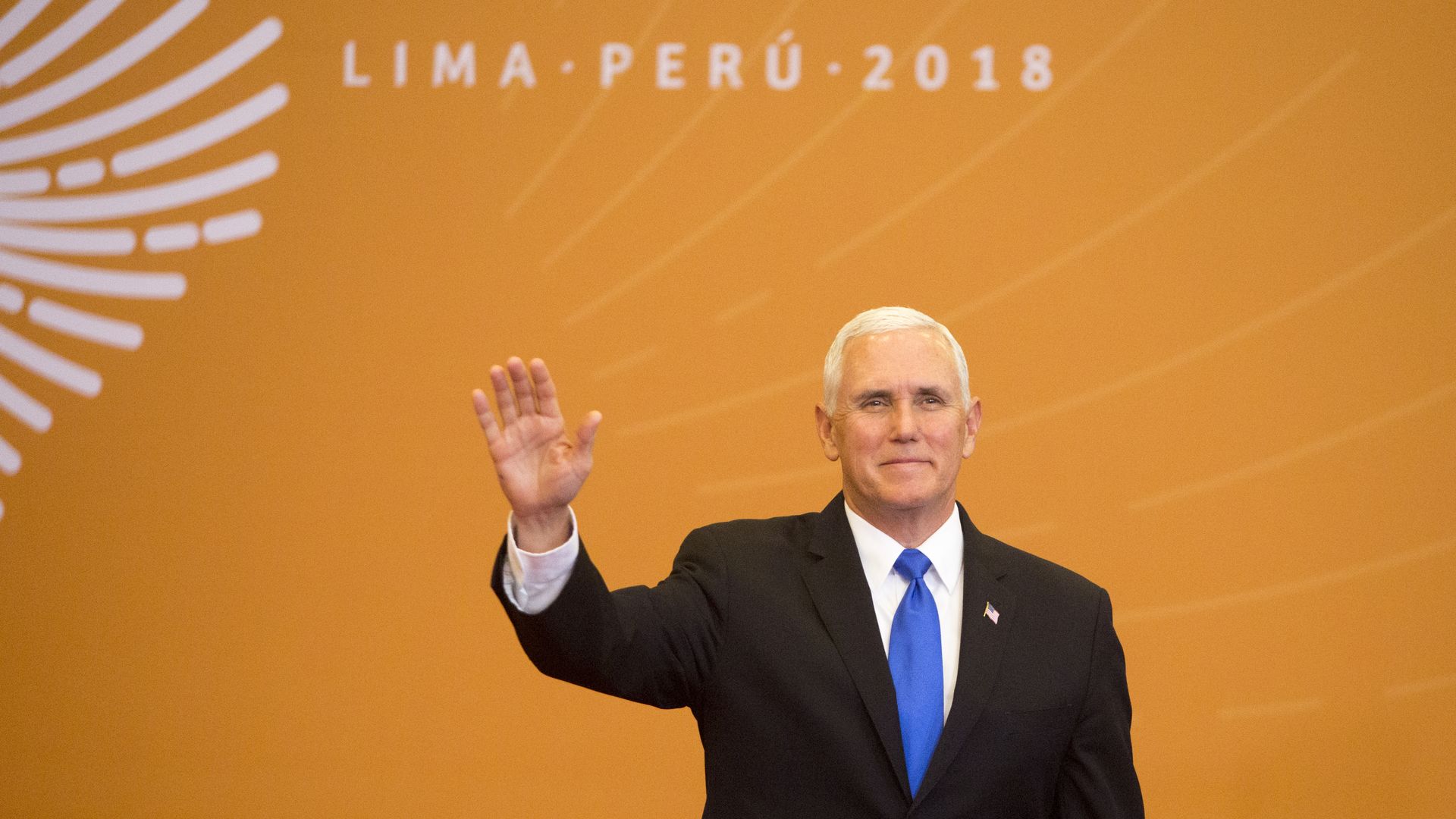 Vice President Pence announced on Friday at the Summit of the Americas in Lima, Peru that the U.S. would contribute an additional "$16 million in humanitarian aid," to help Venezuelan refugees, according to the Washington Post.
The details: The money is intended for Venezuelans who have fled the South American country in response to a stark economic downturn in 2013. 1.5 million people have left Venezuela and immigrated to other Latin American countries. Earlier this year, Trump imposed sanctions on 13 "current and former Venezuelan officials" who have been involved with corruption, human rights abuses, or those who are degrading order in Venezuela.
Go deeper