How Congress reacted to the strikes on Syria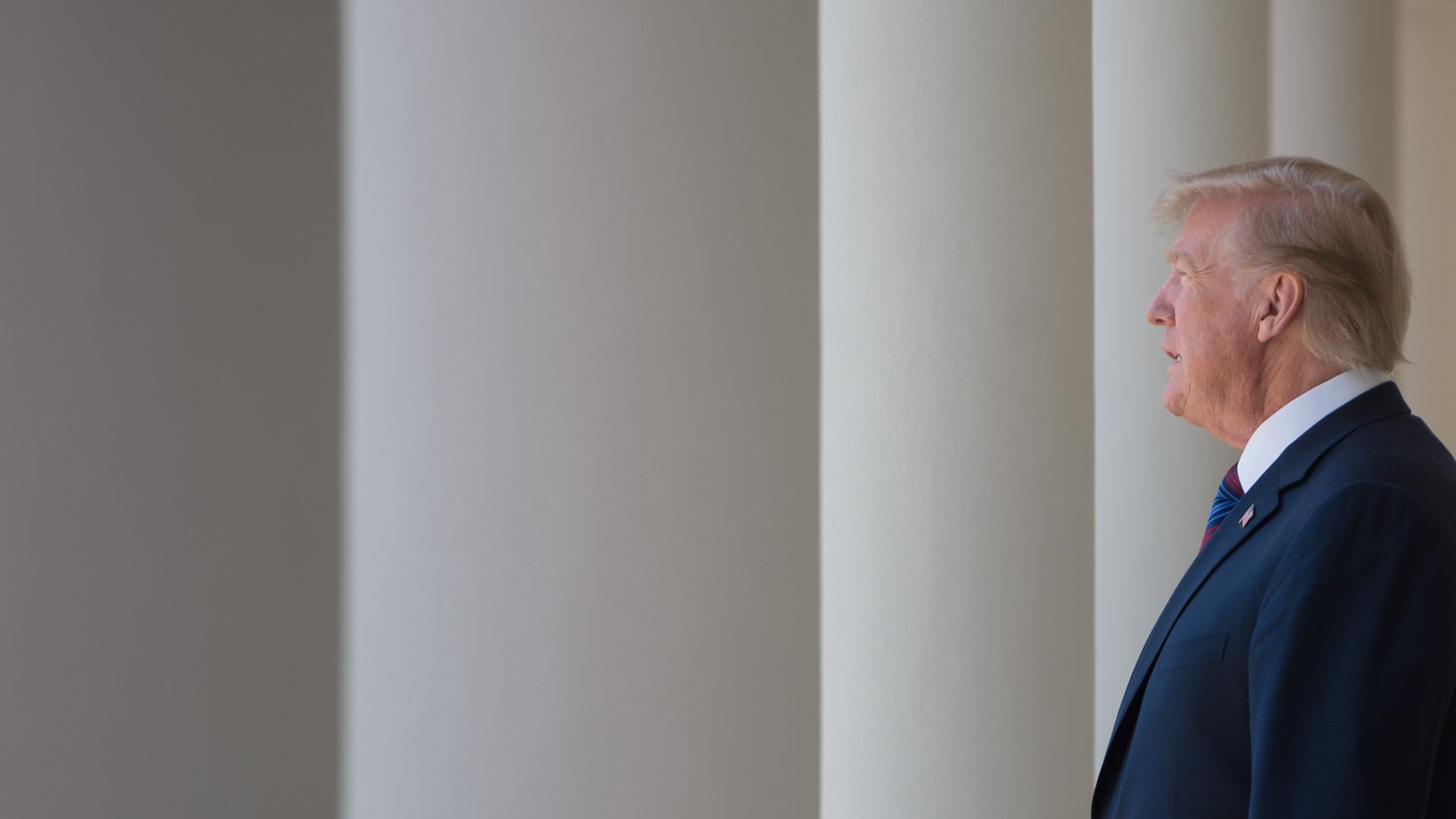 The coordinated airstrikes on Syria Friday night resulted in a mixed reaction from Congress — some applauding a strong response to chemical weapons, and others calling it unconstitutional to go over Congress' head.
The bottom line: This was a big decision for President Trump, and many in Congress aren't happy about being excluded. We saw a split with top Democrats like Minority Leaders Chuck Schumer and Nancy Pelosi offering limited support, along with Republican Congressman Justin Amash calling them "unconstitutional, illegal, and reckless."
In favor of the strikes
Senate Majority Leader Mitch McConnell: "The planning for this robust operation by the United States and our allies was clearly well-considered. It is evident that the President was provided with a number of options, and that our forces executed a challenging mission."
Sen. Tom Cotton said in a statement: "The Butcher of Damascus learned two lessons tonight the hard way: weapons of mass destruction won't create a military advantage once the United States is done with you and Russia cannot protect its clients from the United States. President Trump ought to sustain the attacks if Assad doesn't learn these lessons."
Against the strikes
A bipartisan group of 88 members of Congress wrote a letter to Trump on Friday, requesting that he "receive authorization from Congress before ordering additional use of U.S. military forces in Syria."
Sen. Lindsey Graham said in a statement: "President Trump deserves credit for working with our allies and ordering this strike against Assad...But I fear that when the dust settled this strike will be seen as a weak military response...It's not the type of sustained, game-changing strategy that will lead to Assad, Russia, or Iran changing or reevaluating their strategy in Syria."
Go deeper