U.S. would send strongest trade message to China by rejoining TPP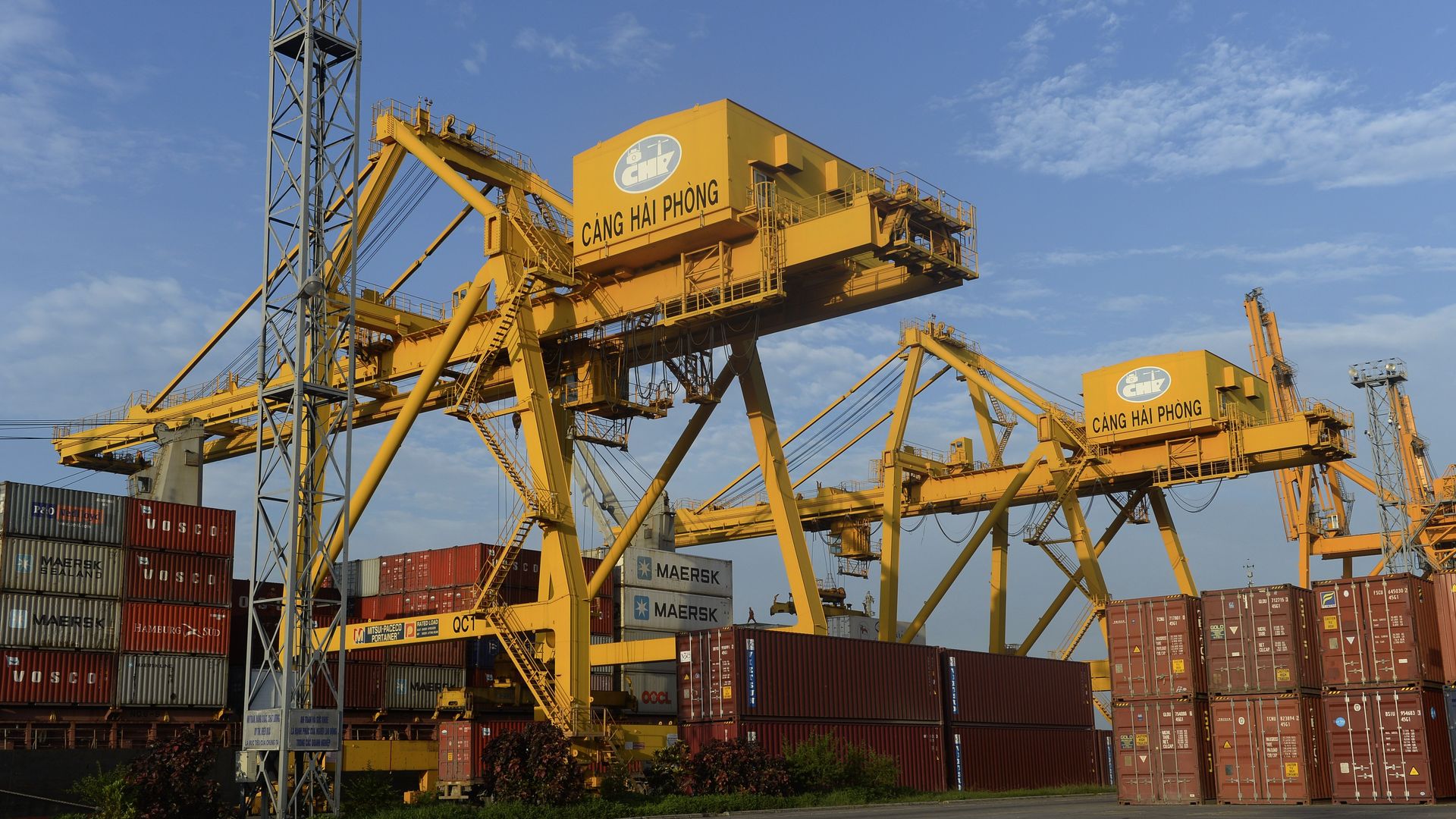 President Trump has instructed his economic advisors to consider rejoining the Trans-Pacific Partnership (TPP), but economics is only part of the deal's appeal. The TPP, now known as the CPTPP, was also crafted to advance U.S. foreign policy interests.
Why it matters: Rejoining would reaffirm America's commitment to Asia, where China has become increasingly assertive. That's why Japan is already welcoming the possibility with open arms.
There are other benefits that Trump's defense and foreign policy advisors should take into account: The TPP also advances democratic norms by raising standards for governance, fighting corruption and promoting a free and open internet.
Many of those gains can be seen in the version of the deal that moved forward without U.S. participation. With the U.S. involved, other countries in the region will have an even greater incentive to adopt standards and rules that reflect American interests.
If the U.S. remains outside the TPP, it will only strengthen China, which is already advancing its own plans for Asia and beyond. President Xi Jinping's Belt and Road Initiative, launched in 2013 in part as a response to the TPP, aims to put Beijing at the center of the global economy. It has attracted some 70 countries with promises of $1 trillion of infrastructure investment, trade deals and policy coordination.
The bottom line: In Asia, economics is strategy, and right now China is running the table.
Jonathan Hillman is a fellow and director of the Reconnecting Asia Project at the Center for Strategic and International Studies.
Go deeper