Russia sanctions hit hard in London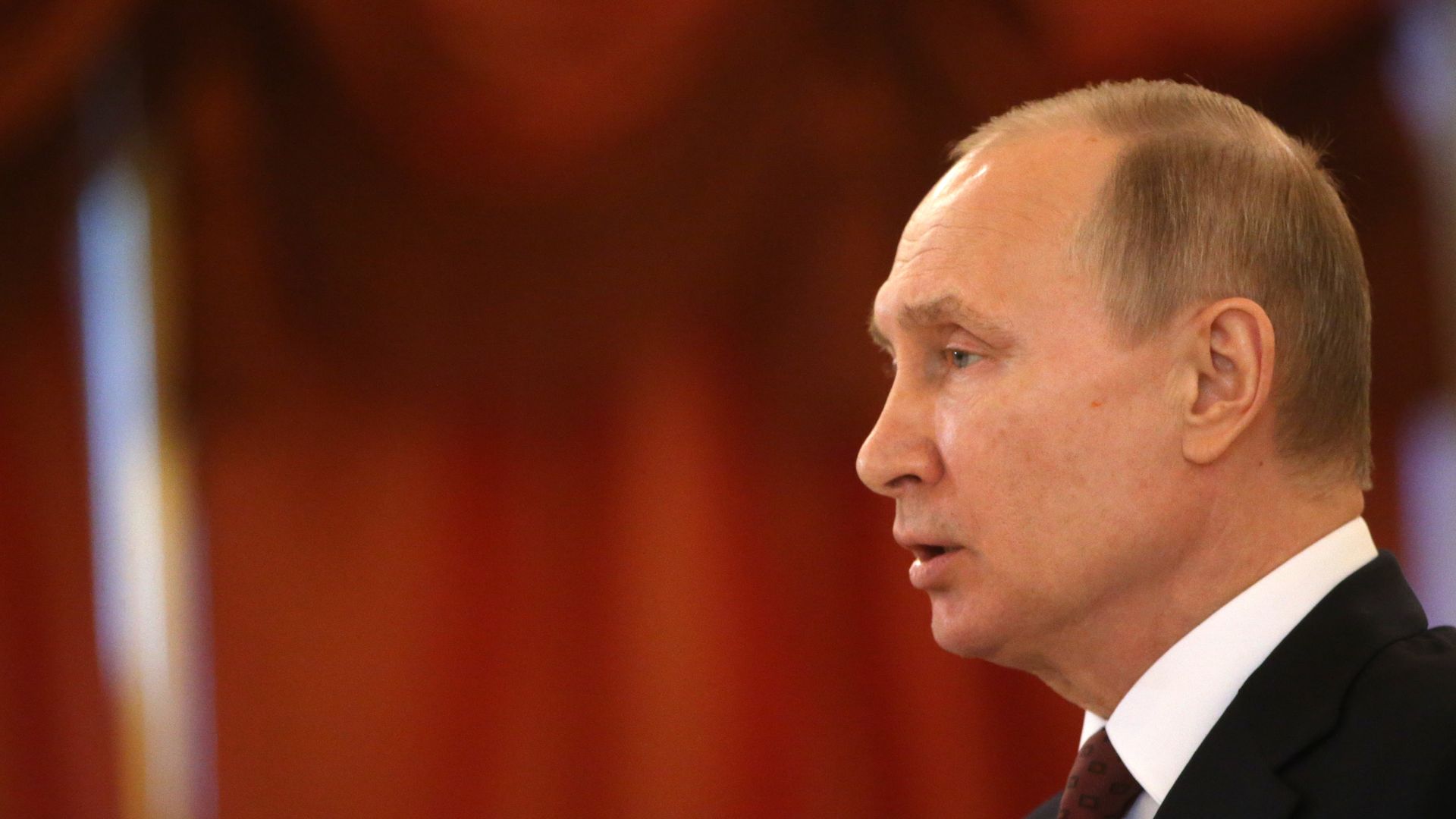 The latest U.S. sanctions on Russian oligarchs and companies have big implications in London, which has long been a playground of the Russian elite.
What's happening: The U.S. is warning U.K. banks that if they want to continue working with American financial institutions, they will have to cut off their links with Russian billionaires and companies sanctioned last week.
The scramble: The Times of London reports that British banks "rushed to cut ties with Russian companies hit by U.S. sanctions," and that "the implications of the sanctions against Russia in London are potentially highly significant."
An "element of the sanctions was poorly understood," Zachary Witlin, an analyst with Eurasia Group tells me. "It is now blindsiding most people affected by it." The new element: "The U.S. Treasury is signaling that it is expanding the use of the [specially designated nationals and blocker persons blacklist to non-U.S. persons."
The stakes: "In the case that some U.K. banks have not yet off-boarded U.S.-sanctioned clients, then those banks would be well-advised to do so immediately to avoid catastrophic consequences to their business model moving forward," says Tyler Cullis, an attorney who advises clients on dealing with U.S. economic sanctions.
"Continued access to the U.S. financial system is the lifeblood for major financial institutions around the world," Cullis adds. "To be cut off from the U.S. financial system would have significant – potentially catastrophic – consequences for foreign financial institutions."
What it means for the Russians: Dried up paths for investment and money laundering. A lot of shady Russian investment in the U.K. goes through the real estate market, which will be hit hard. One-fifth of suspicious property investments between 2008 and 2015 in the U.K. were made by Russians, watchdog Transparency International reports, per Bloomberg.
Big picture: The U.S. "has long prodded its European partners to match its economic sanctions against high-ranking Russians, but it has encountered resistance because Russia's business ties to Europe are so much deeper than to the United States," the NYT's Ellen Barry writes.
Go deeper