Judge deals a blow to Trump's "sanctuary cities" order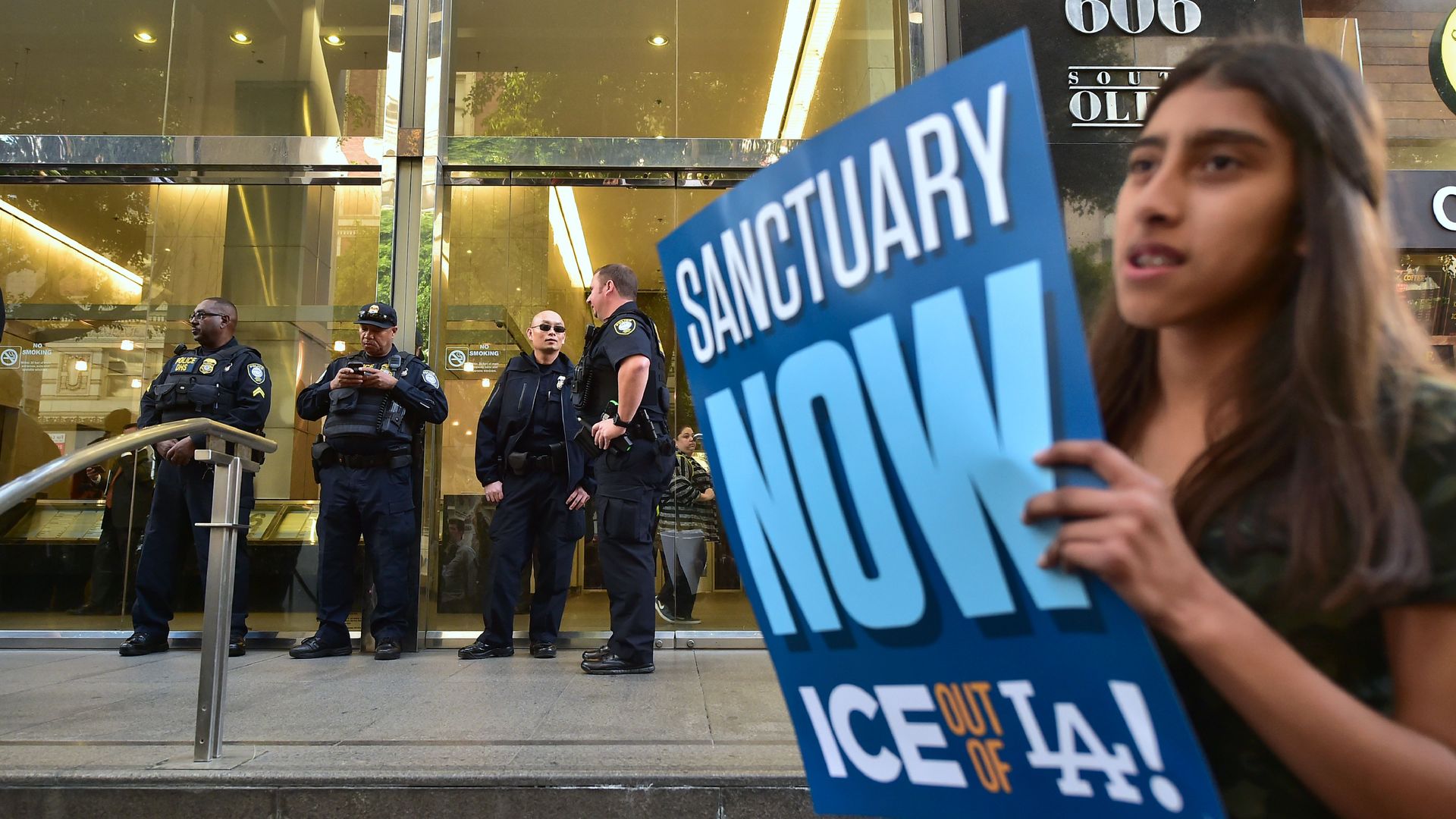 A federal judge has sided with the city of Los Angeles and issued a nationwide injunction prohibiting the Justice Department from tying the allocation of federal grants to the participation of local police departments in helping enforce federal immigration laws.
Why it matters: The ruling is a significant blow to President Trump's executive order, signed last year, which threatened to withhold certain federal funds from "sanctuary cities." This is the latest in a string of judicial setbacks by federal courts that have temporarily reined in the administration's various efforts to impose and enforce stricter immigration laws.
The backstory: Los Angeles filed the suit last year after the DOJ declined the LAPD's request for certain grants. LAPD has routinely applied and received grants under the previous administration. But this time, the DOJ had asked LAPD to give immigration agents access to city jails and share information regarding arrestees. But the police department declined to do so.
What they're saying: In the ruling, issued Wednesday, U. S. District Judge Manuel Real said the DOJ's action "upset the constitutional balance between state and federal power by requiring state and local law enforcement to partner with federal authorities." He also said the administration overstepped its authority by issuing new grant rules without congressional approval.
City attorney Mike Feuer told reporters at a presser Thursday: "This is yet another dagger in the heart of the administration's efforts to use federal funds as a weapon to make local jurisdictions complicit in its civil immigration enforcement policies."
Devin O'Malley, a DOJ spokesperson, said in a statement that the injunction "is over broad and inconsistent with the rule of law." He added that the department is legally allowed to give preference to departments that promise to cooperate with federal immigration authorities.
Go deeper