Updated Apr 13, 2018 -

World
Civilian deaths in Syria require more than a military response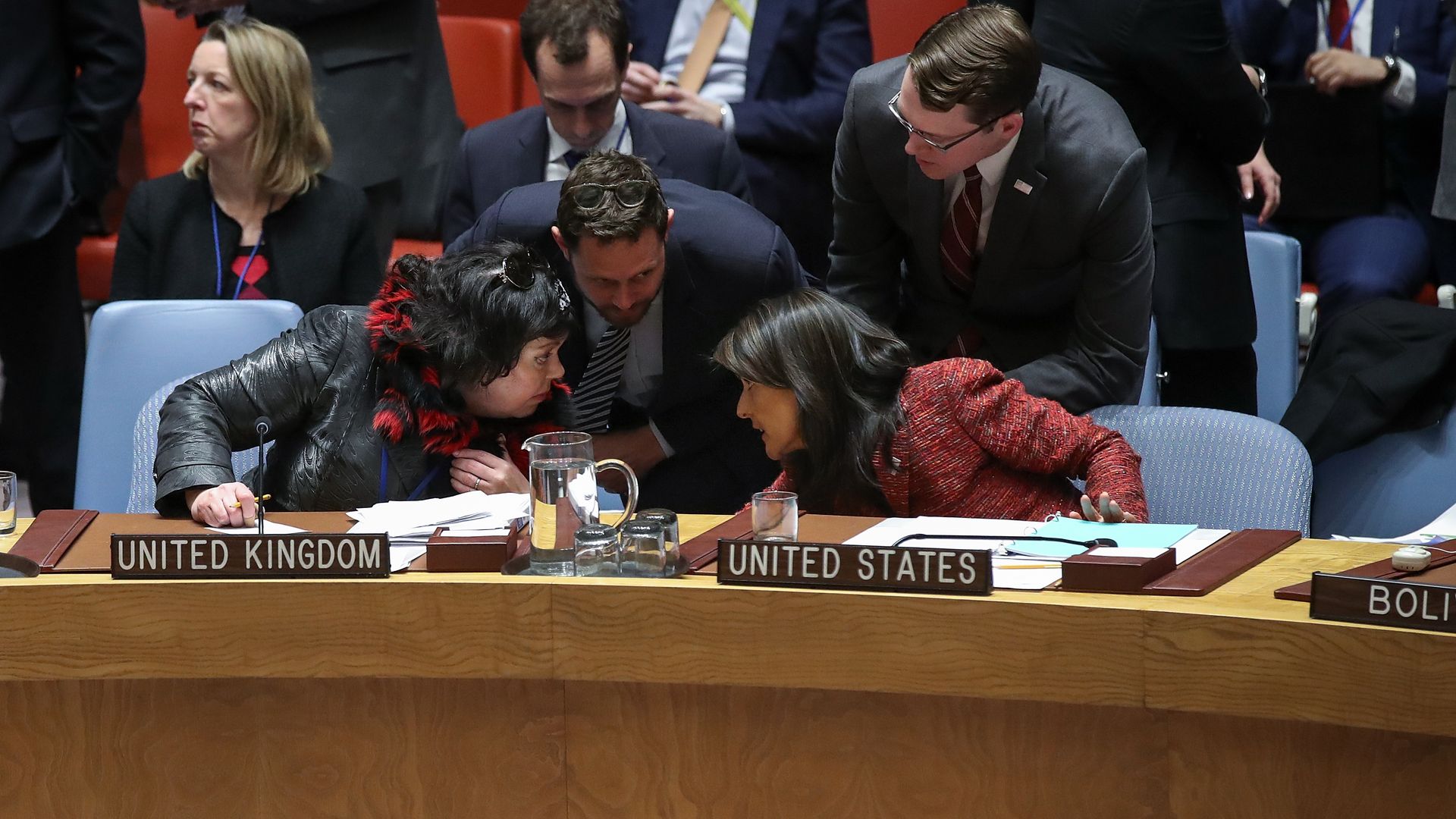 While last week's horrific chemical weapons attack in Douma has seized the world's attention, potentially pushing President Trump toward military action, Bashar al-Assad's regime has used chemical weapons more than 20 times since last year's missile strike, and as many as eight times just since the beginning of 2018. So the question is: What comes after strikes?
The big picture: For Assad, the benefits of using these weapons have outweighed the costs. The U.S. and the international community must change that calculus through a range of economic, diplomatic and legal efforts, in addition to any military response. Otherwise, attacks will resume once the spotlight is gone.
Since the Khan Shaykhun attack last year, options to address these crimes have only gotten worse: Russia has obstructed any UN attempts to hold Assad accountable and deliberately ignored its obligations under the Chemical Weapons Convention.
But the U.S. and like-minded nations can still leverage a more robust response, nested within a larger strategy for pressing Assad (and his supporters) to end deliberate civilian targeting and negotiate a settlement to the war. Specific elements of the strategy might include:
Punitive strikes against Syrian aircraft to prevent future atrocities, ideally in combination with allies across Europe and the Middle East
Targeting remaining sites of Syrian chemical weapons research, development and production
Sanctioning Iran, Russia and North Korea for their support of Assad's weapons programs
Multilateral negotiations on Syria's future that hold Assad accountable for any future civilian targeting
Using the International Partnership Against Impunity for the Use of Chemical Weapons to initiate noncompliance proceedings and refer Syria to the Security Council
The bottom line: The U.S. and its partners should broaden the menu of response options to ensure that every civilian attack comes at a steep cost to the Assad regime. After seven years, with 500,000 dead and millions displaced, Syrian civilians deserve no less.
Rebecca Hersman is director of the Project on Nuclear Issues and senior adviser in the International Security Program at the Center for Strategic and International Studies.
Go deeper: Read an extended take from Rebecca Hersman and Melissa Dalton at CSIS.
Go deeper