Pompeo says he could imagine a ground invasion of North Korea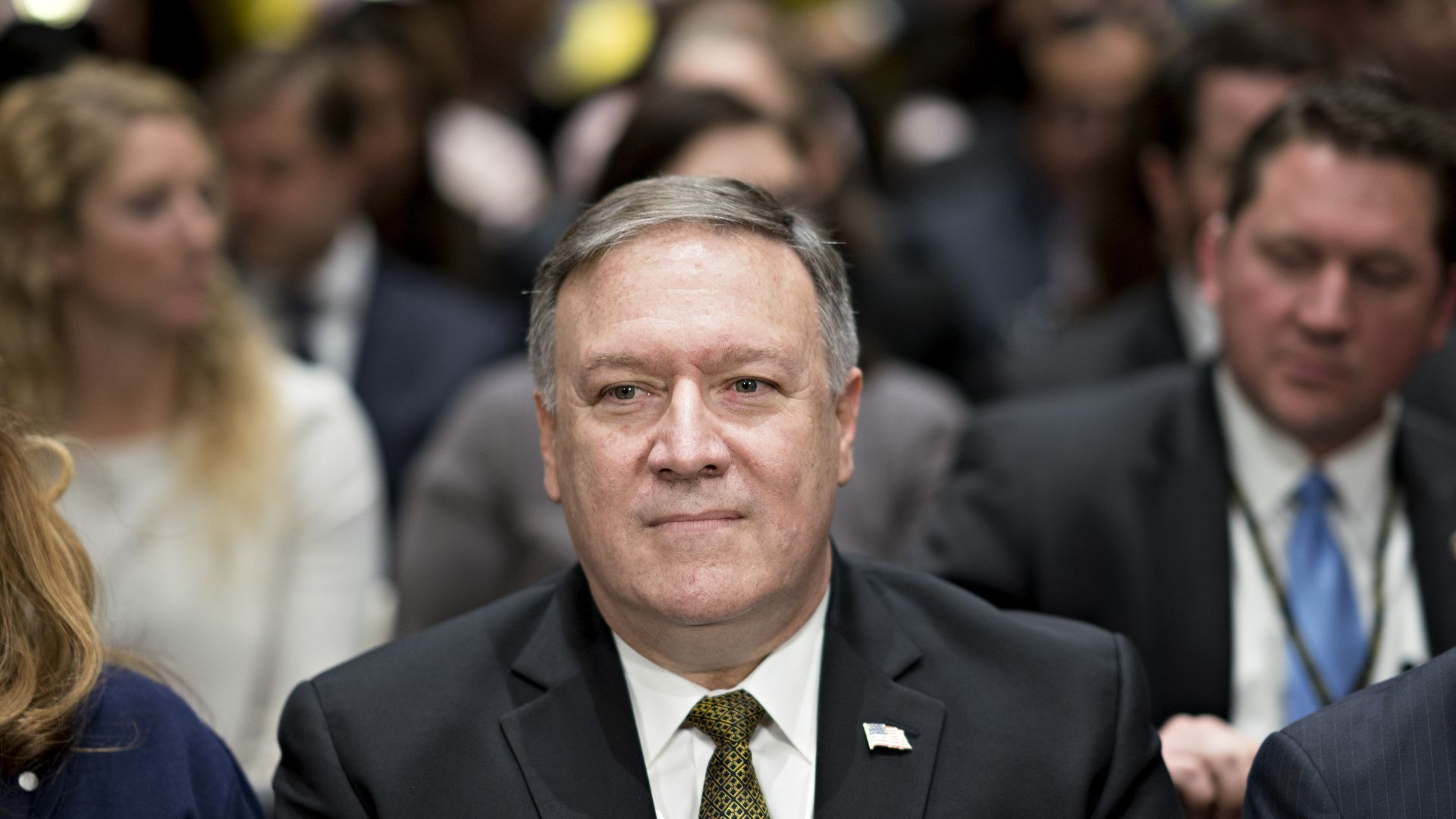 CIA Director Mike Pompeo told the Senate Foreign Relations Committee Thursday that he could imagine a scenario when the U.S. may need to launch a ground invasion in North Korea to reach a solution that "moved past diplomacy."
Quick take: As Trump's pick to serve as secretary of state, this statement during his confirmation hearing is bound to raise concerns in diplomatic circles, where most believe there is always room for more diplomacy before turning to military operations.
North Korea: He clarified that he does not advocate for regime change in North Korea.
Iran: Pompeo would not say whether he thinks the U.S. should pull out of the Iran nuclear deal if a fix to the deal is not solidified by May 12. "Even after May 12, there's still much diplomatic work to be done," he followed.
Russia: Pompeo said he thinks more could be done to counter Russian aggression.
Separate from the secretary of state role...
Mueller: He confirmed he has interviewed with special counsel Bob Mueller. Pompeo also said he would not resign if Trump were to fire Mueller.
Comey: When asked about a meeting he attended with Trump and his top intel chief, Dan Coats — where Trump allegedly asked if he could intervene in James Comey's investigation — Pompeo said Trump didn't ask him to do anything improper. When asked if Trump asked him to do anything with the investigation, he said "I don't recall."
Go deeper