Trump floats government subsidies for farmers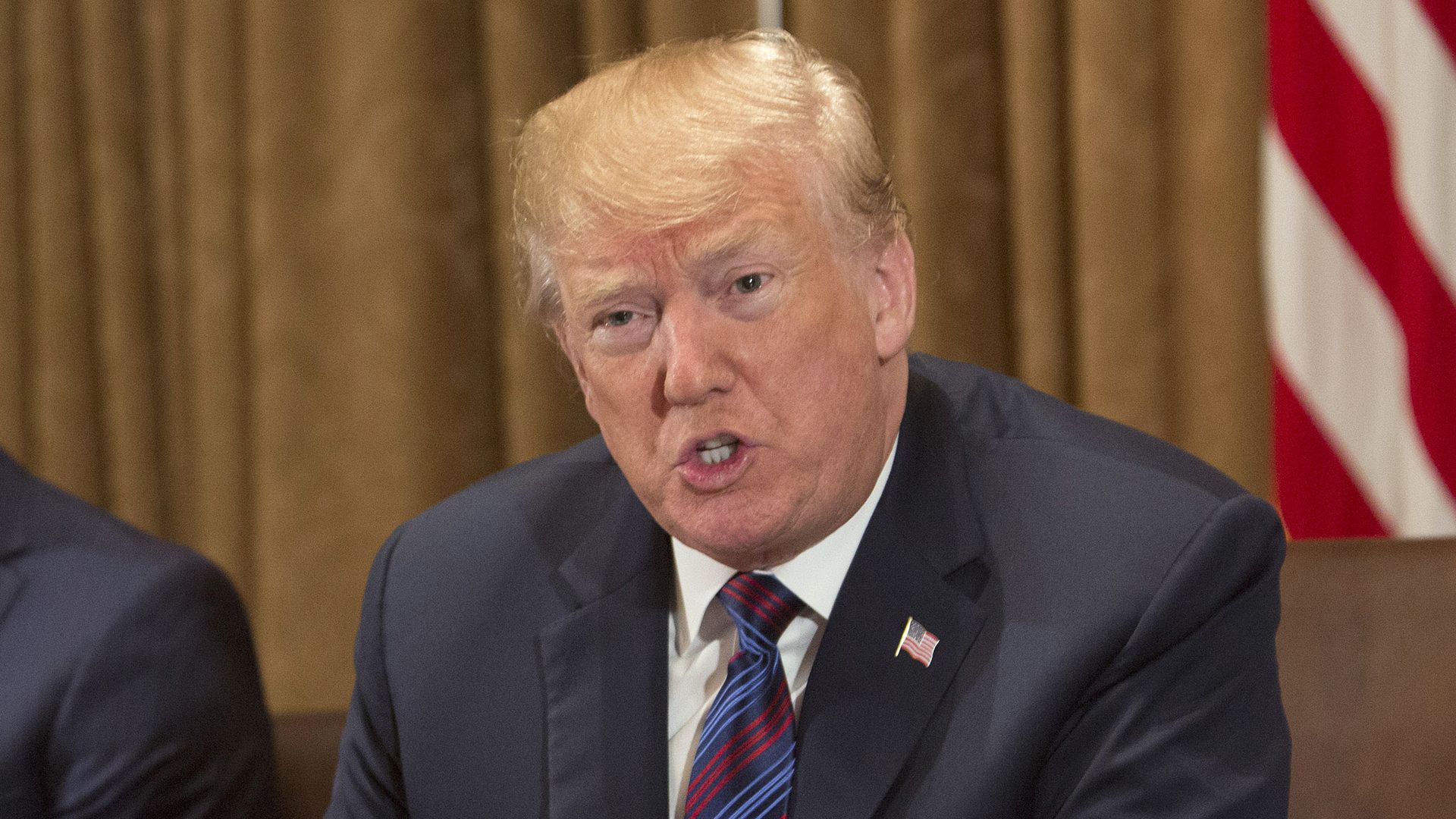 President Trump floated the idea of subsidy payments for farmers in a meeting today with Republican lawmakers, but nobody voiced support, according to two sources familiar with the meeting.
Why it matters: Senators representing farm states are deeply concerned about Trump's tariffs and the retaliatory threats from China that are already driving down crop prices. This was the hot topic at this week's Senate Republican lunch, and Mitch McConnell told concerned senators to "call Trump" and share their worries with him.
What they're saying:
Multiple senators echoed the message "our farmers don't want welfare," one source briefed on the meeting told me. The source added that Iowa Governor Kim Reynolds got the President's attention by saying "our farmers don't want welfare — our farmers want to work and win."
A second source confirmed those exchanges and said the President not only took these responses to heart but seemed enthusiastic that this was what their farming constituents were telling them. 
Flashback: During White House trade meetings in December and January, Commerce Secretary Wilbur Ross talked about potentially creating a separate trade bank to compensate farmers to "make them whole."
The Washington Post first reported these details from the meeting.
Go deeper