Pompeo will emphasize Trump's mission in testimony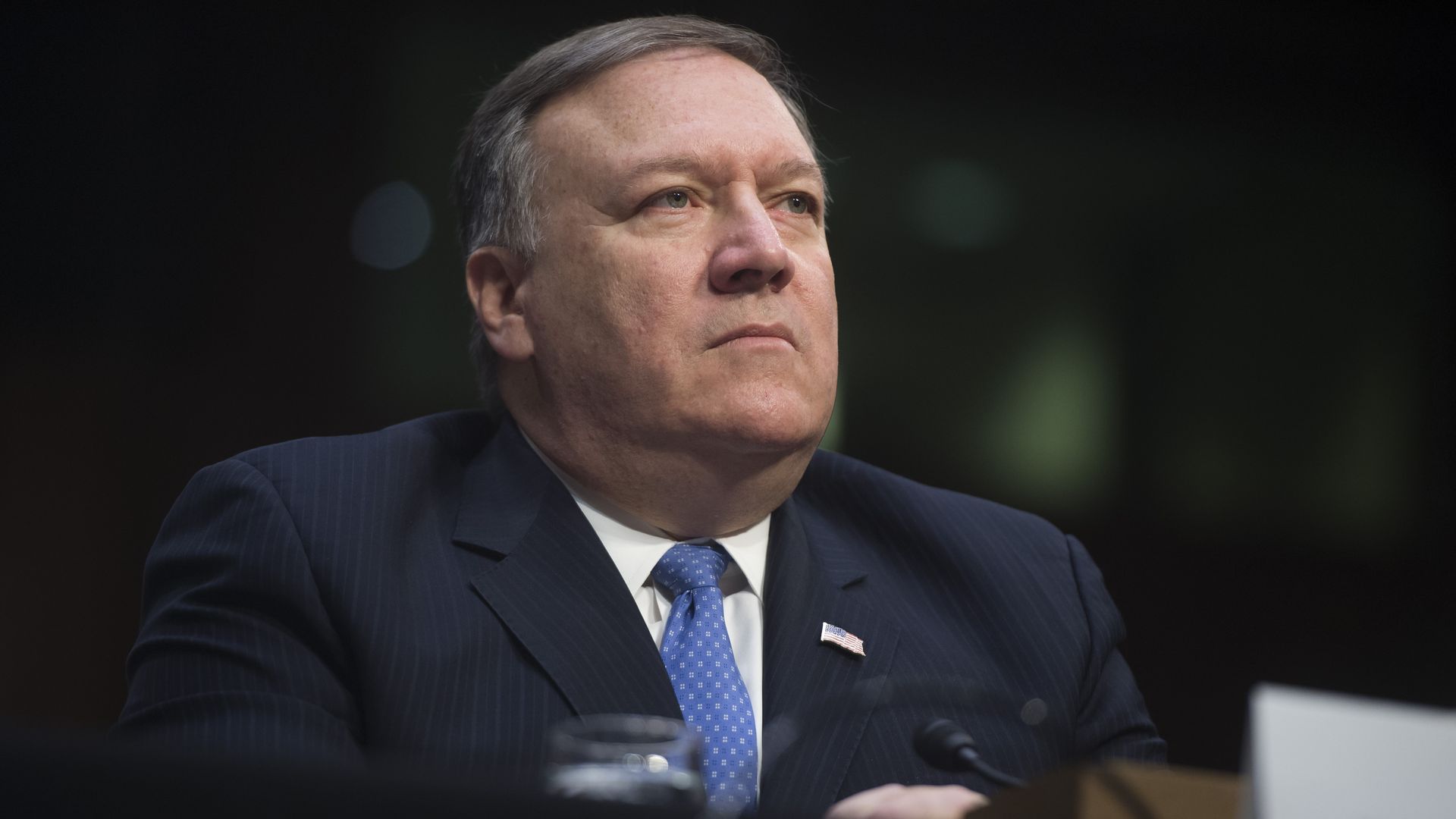 CIA Director Mike Pompeo is testifying tomorrow before the Senate Foreign Relations Committee as part of his nomination process for Secretary of State.
What to watch for: As seen in prepared remarks sent out by the White House, Pompeo will focus on better communication and filling vacancies at State, handling entities like Russia and North Korea, and emphasizing the "President's mission." Remember, Pompeo is someone President Trump is very comfortable with, and several Senate Democrats supported his confirmation for CIA Director, which Axios' Mike Allen said will make it "harder for them to turn on him now."
Some expected remarks from Pompeo, via the White House:
On North Korea: "I have read the CIA histories of previous negotiations with the North Koreans, and am confident that we will not repeat the mistakes of the past.  President Trump isn't one to play games at the negotiating table—and I won't be either. "
On Russia: "The list of this administration's actions to raise the cost for Vladimir Putin is long....I'm confident I'll have the opportunity to add to it today.  But the actions of this administration make clear that President Trump's national security strategy, rightfully, has identified Russia as a danger to our country."
On Iran and the JCPOA: "Iran, meanwhile, has been on the march and has paid too low a price for its dangerous behavior.  Our administration has developed a strategy to counter Iran that will raise that cost....President Trump is prepared to work with our partners to revise the Joint Comprehensive Plan of Action to fix its most egregious flaws.  If confirmed, it will be an immediate personal priority to work with those partners to see if such a fix is achievable."
On empowering State Department members: "In a recent series of Department briefings with team members at State, they all, to a person, expressed a hope to be empowered in their roles, and to have a clear understanding of the President's mission....They also shared how demoralizing it is to have so many vacancies and, frankly, not to feel relevant.  I'll do my part to end the vacancies, but I'll need your help."
On the importance of diplomatic relations: "There are few who dread war more than those of us who have served in uniform.  And there is a great deal of room between a military presence and war.  War is always the last resort.  I would prefer achieving the President's foreign policy goals with unrelenting diplomacy rather than by sending young men and women to war. "
Go deeper