Next for Parkland students: Town halls, midterms vote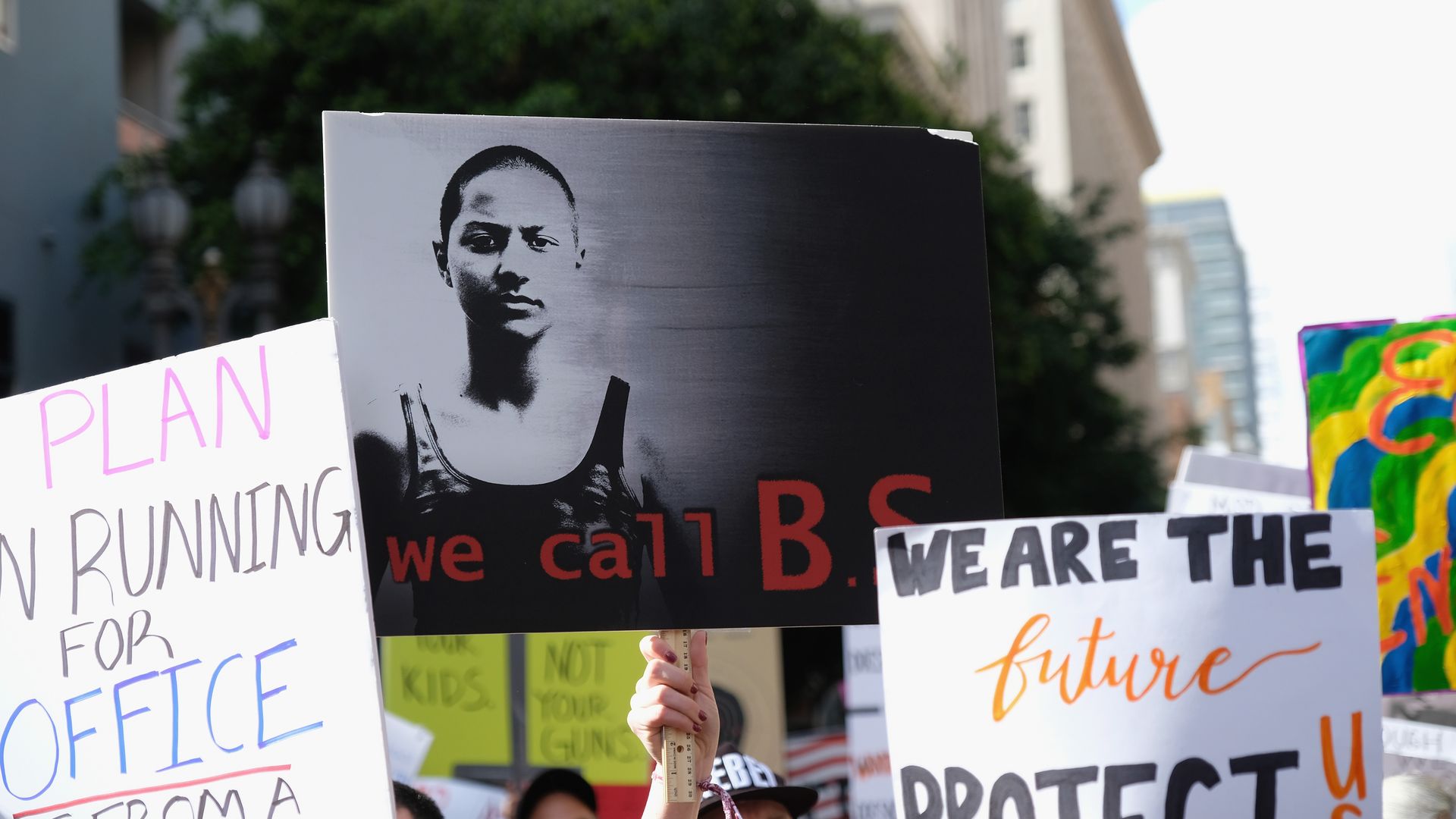 "New Jersey, Colorado, Los Angeles, Raleigh-Durham — the Marjory Stoneman Douglas High School students reel off their upcoming travel schedule at a dizzying pace," AP's Kelli Kennedy writes.
Why it matters: "Some of the students said they're struggling to find balance as grassroots leaders and students with homework, Advanced Placement exams and college applications."
'This is their new life, traveling the country advocating for gun control, all while trying to keep up with their studies."
"They are also trying to register as many teenagers as they can before November's midterm elections."
"They've outgrown an office donated by a Stoneman Douglas parent and are moving to a new, secret location after their past address was leaked to the press. Most of their engagements are now handled by a professional booking agent and a public relations firm."
P.S. "Bank of America Corp. plans to stop lending to companies that make assault-style guns used for non-military purposes," per Bloomberg:
Bank of America Vice Chairman Anne Finucane told Bloomberg TV: "It's our intention not to finance these military-style firearms for civilian use."
Go deeper