Scientists zoom in on why some respond to lymphoma treatments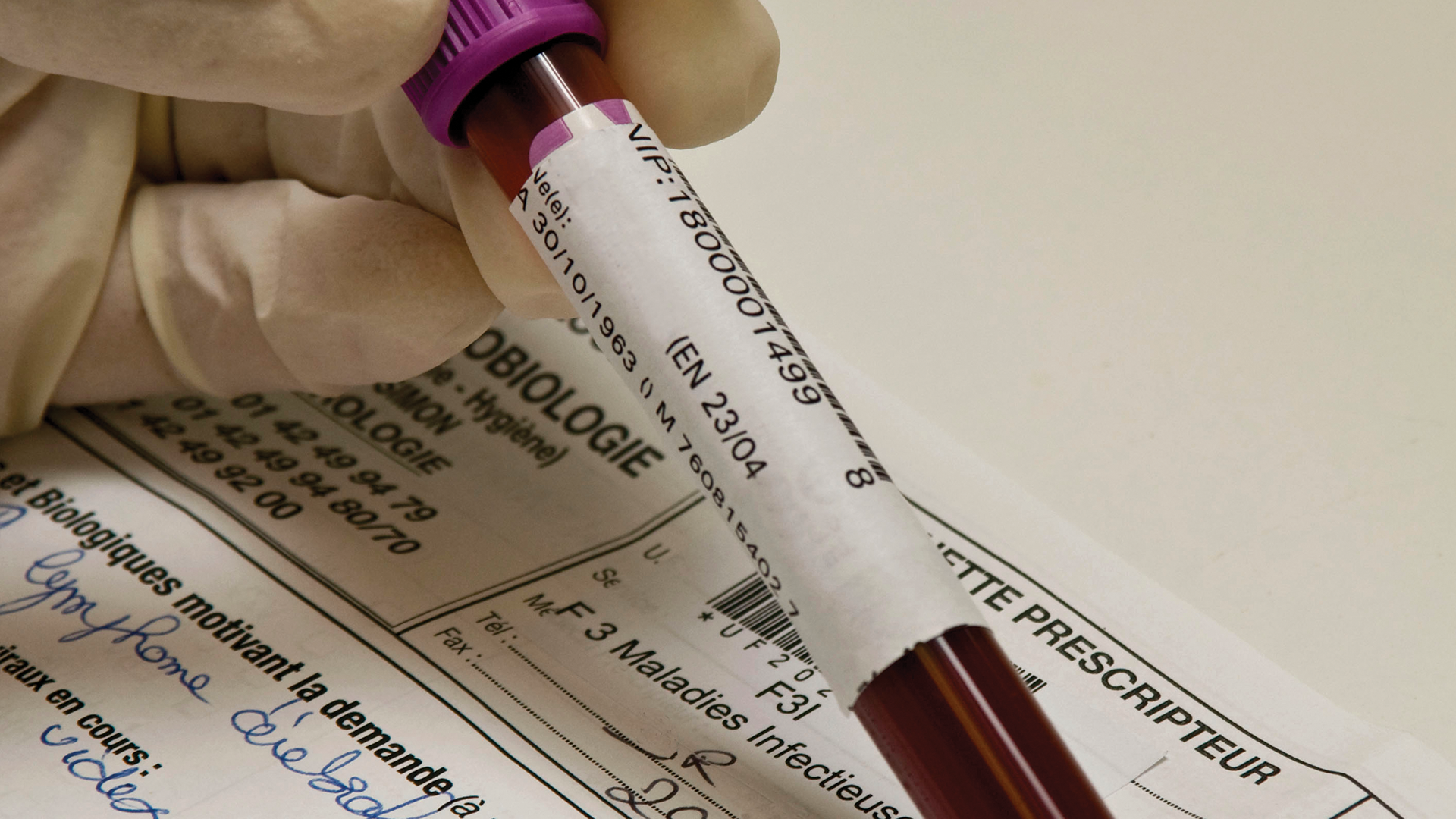 Researchers are trying to narrow down the reasons why some patients with aggressive lymphoma cancers respond to treatment better than others — and a new study indicates it has to do with subtypes of tumor genes.
Why it matters: Lymphoma is the most common type of blood cancer — non-Hodgkin lymphoma is newly diagnosed in almost 75,000 Americans every year. The new research, published in the New England Journal of Medicine Wednesday, may help target treatments for people.
The background: The National Cancer Institute and other organizations have been studying for about 2 decades the effect of DNA mutations in a patient's tumors on their response to lymphoma treatments, according to study author Louis Staudt of the lymphoid malignancies branch of the NCI's Center for Cancer Research.
This latest study focused on the most common form of lymphoma called DLBCL (or diffuse large B-cell lymphoma), which is often aggressive but can be treatable with standard chemotherapy and the drug rituximab.
However, previous research found patients with one type of DLBCL called ABC had a 40% average chance of survival while those with a type called GCB had a 75% average survival rate. So, this study tried to pinpoint some of the reasons behind those differences.
What they did: The scientists sequenced and analyzed millions of genetic mutations and the expression of genes in tumor samples from 574 patients with DLBCL. They decided to target recurrent aberrations happening in more than one patient, and then developed an algorithm to determine the genetic subtypes in those common aberrations. They identified 4 prominent genetic subtypes in DLBCL and tested for their response to traditional treatment.
What they found: Of the 4 subtypes, people with subtypes BN2 and EZB are more likely to respond well to treatment, whereas people with MCD and N1 are not likely to respond to chemo/rituximab.
However, they also discovered that the MCD subtype, which has the lowest response to traditional treatment (only a 25% survival rate), was similar to a different type of lymphoma, called extranodal lymphoma, which tends to respond well to inhibitors like ibrutinib. Staudt says this means there will likely be more clinical trials testing this.
The findings in this "landmark study" mean some doctors "would offer enrollment in a clinical trial using an agent such as ibrutinib, rather than upfront conventional chemotherapy" depending on the patient, Pallawi Torka, an oncologist at Roswell Park Comprehensive Cancer Center in NY, tells Medscape Medical News.
Another important surprise finding, Staudt says, is that despite being in the ABC group, one subtype (BN2) actually responds quite well to chemo. This explains why prior studies of the ABC group occasionally showed a patient who responded well to chemo, he says. "Even in what's currently considered the 'bad type' [ABC] of tumors, is what was a 'good' subset."
What's next: More clinical studies are needed to confirm these results, Staudt says. If all goes well he hopes doctors can be implementing new treatment strategies within 5 years. Data from the study, which was funded by the National Institutes of Health and others, will be shared through NCI's Genomic Data Commons for future research and clinical trials.
Staudt says that while "many people are walking the face of the planet because they endured chemo and the cancer's all gone," he expects targeted therapies will be more prominent in future treatments.
Go deeper