March for Science 2.0 seeks movement status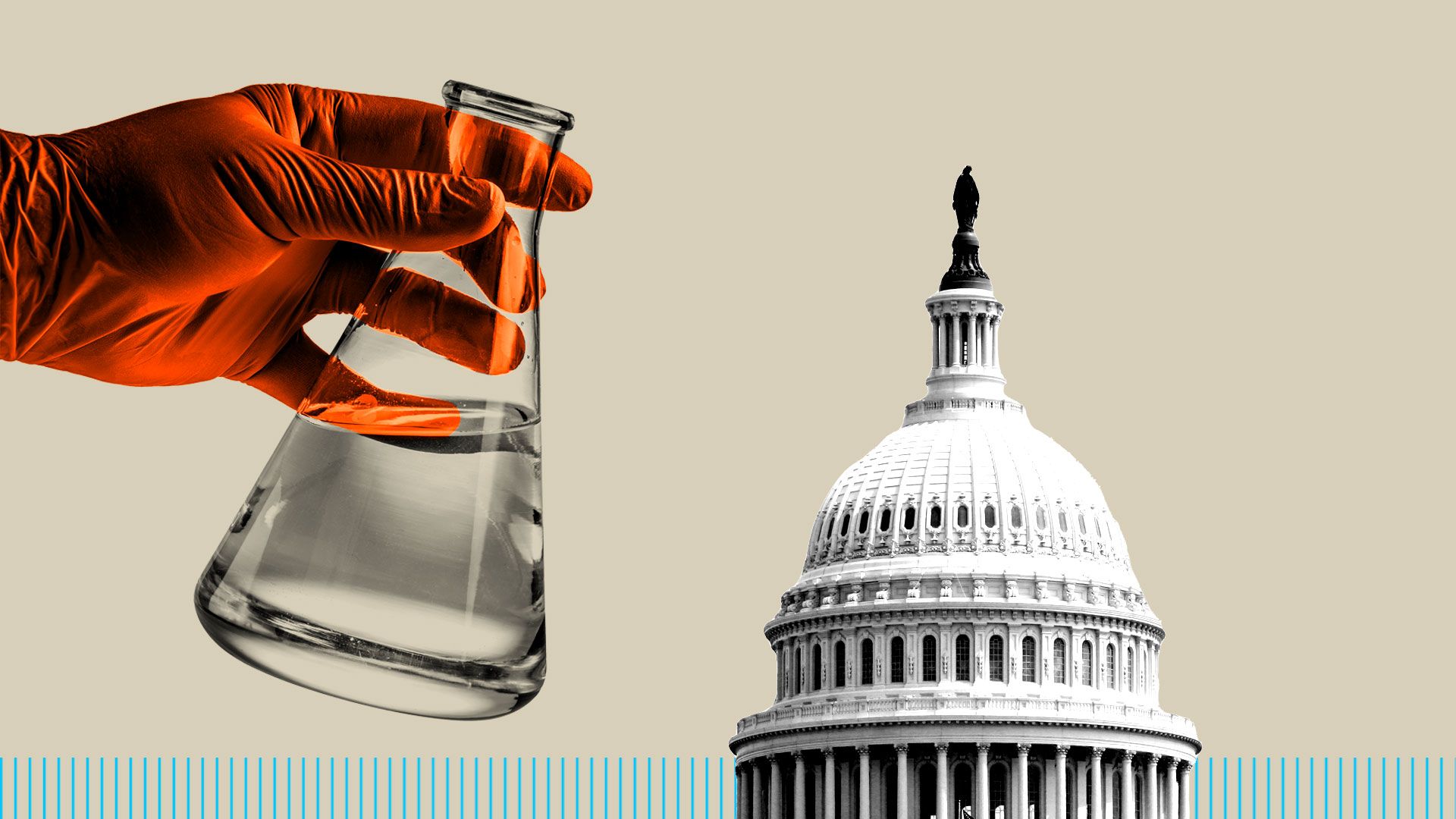 Science advocates are planning to turn out again this Saturday in D.C. and other cities around the U.S. and the world for the second March for Science. Axios spoke with the organization's interim executive director Caroline Weinberg about what to expect this year and how they're trying to turn the march into a movement.
What to expect: "It's going to be very different. This year, organizers thought about, based on their experience over the last year, what was best for their communities. So, for some people it's a digital event, for other people it's a festival or an expo. Other people are doing the same kind of traditional rally and march."
"I feel like the term March for Science is already kind of a misnomer, and I feel that will continue. I don't know if there will be annual events, or if there are going to be events when things pop up. Part of what's important to our ability to survive as an organization and a movement is in being adaptable."
Their mission: "The overarching goal of what we're working toward is equitable evidence-based policies that serve all people. This is a very wide net. There are a lot of groups that focus individually on different policies, which is great, and we do that too to a certain degree. But it's really about empowering people to advocate for the science policies that are important to them and giving people the tools to do that."
" We never want it to become an issue where people's one act of civic responsibility is voting or that their action of advocacy for the year is attending a march. It's more than just one day or one action."
The politics: "We're not endorsing or condemning any candidates. We're trying to make sure that science remains a part of the political conversation so that you can make informed decisions about candidates because you know where they stand on science... unless they are talking about science and advocating for equitable evidence-based policies until they're blue in the face, then their stance on it is great but are they really using it for change?"
"It's not about one administration. These anti-science policies have been around for a while. If a future administration was led by a scientist, and every single person in their cabinet was a scientist, I don't think this would stop because there's still going to be anti-science things to mobilize around on the state level, on the local level, and on a federal level."
The issues: "Every place you look, you can come up with something that we should be advocating around. There have been victories, right? There was just a largest increase in science funding in over a decade. So there is some progress, but there's still a lot to go."
Scientists running for office this year: "What I personally want people on the record about is their stance on science, will they listen to scientists, do they respect the scientific method, accept scientific consensuses and use scientific advisors the way that they should be used. Whether people are scientists or are pro-science people who are willing to have those conversations and listen to the feedback of scientists, those are both important to me."
What's next: "[The March for Science summit] will have science outreach, science advocacy and community organizing. Part of it is going to be a traditional conference with panels and conversations about science outreach, advocacy, and the movement — where it should go, and what we can do about it. But then, part of the takeaway, we're hoping will be [for] people to walk away first having built up that network and community within the weekend, and also have the skills to make all of this a reality."
Go deeper