Randy Bryce: "There's no fight left" in Paul Ryan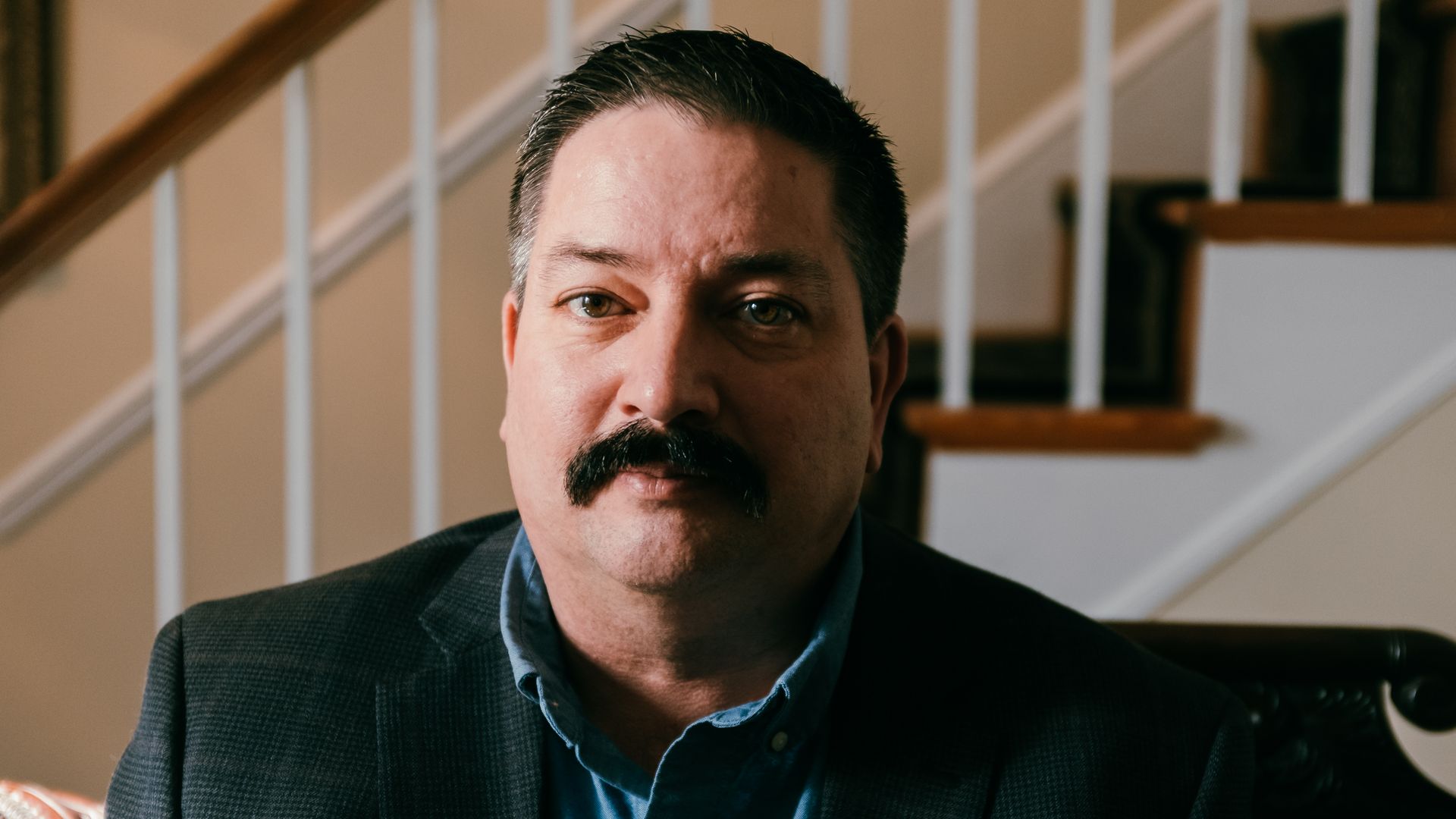 Before Paul Ryan announced his retirement today, it was "unthinkable" for Democrat Randy Bryce to unseat him in Wisconsin's first district. Now, Bryce tells Axios he's hearing more voters say: "I voted for Ryan in the past and this time I'm voting for Bryce."
Why it matters: Ryan's GOP House seat hasn't been competitive since he was first elected in 1998. Although there are some Republicans rumored to run, like Wisconin's Speaker of the State Assembly Robin Vos, Bryce is now in a less unthinkable position. "We saw that same machine just get defeated in Pennsylvania, which is a more conservative area than Wisconsin," he said.
"It's obvious there's no fight left in him and I could see that for several months."
— Randy Bryce on Paul Ryan
Bryce's campaign has raised nearly $5 million since last June, which gives him an advantage over any other Republican candidate who might jump in this late. But the Congressional Leadership Fund, Ryan's super PAC, will likely put a lot of money behind whoever decides to run. "We're not afraid of anybody," Bryce said, "and that's made easier knowing so many people have our back."
The other side: "Speaker Ryan was in perfect shape to be re-elected by a significant margin, as he has been for the past twenty years," said Kevin Seifert, executive director of Team Ryan.
What's next: Knocking Republicans for their failed health care efforts, Bryce has always said he's running to "repeal and replace Paul Ryan." But it's more than that, he says. "It's great that we have the repeal part down, which was definitely an uphill battle, but now we need to fight just as hard. It would be really horrible not to win now given how far we've come."
Go deeper