Sanders says all options on the table for Syria, despite Trump tweet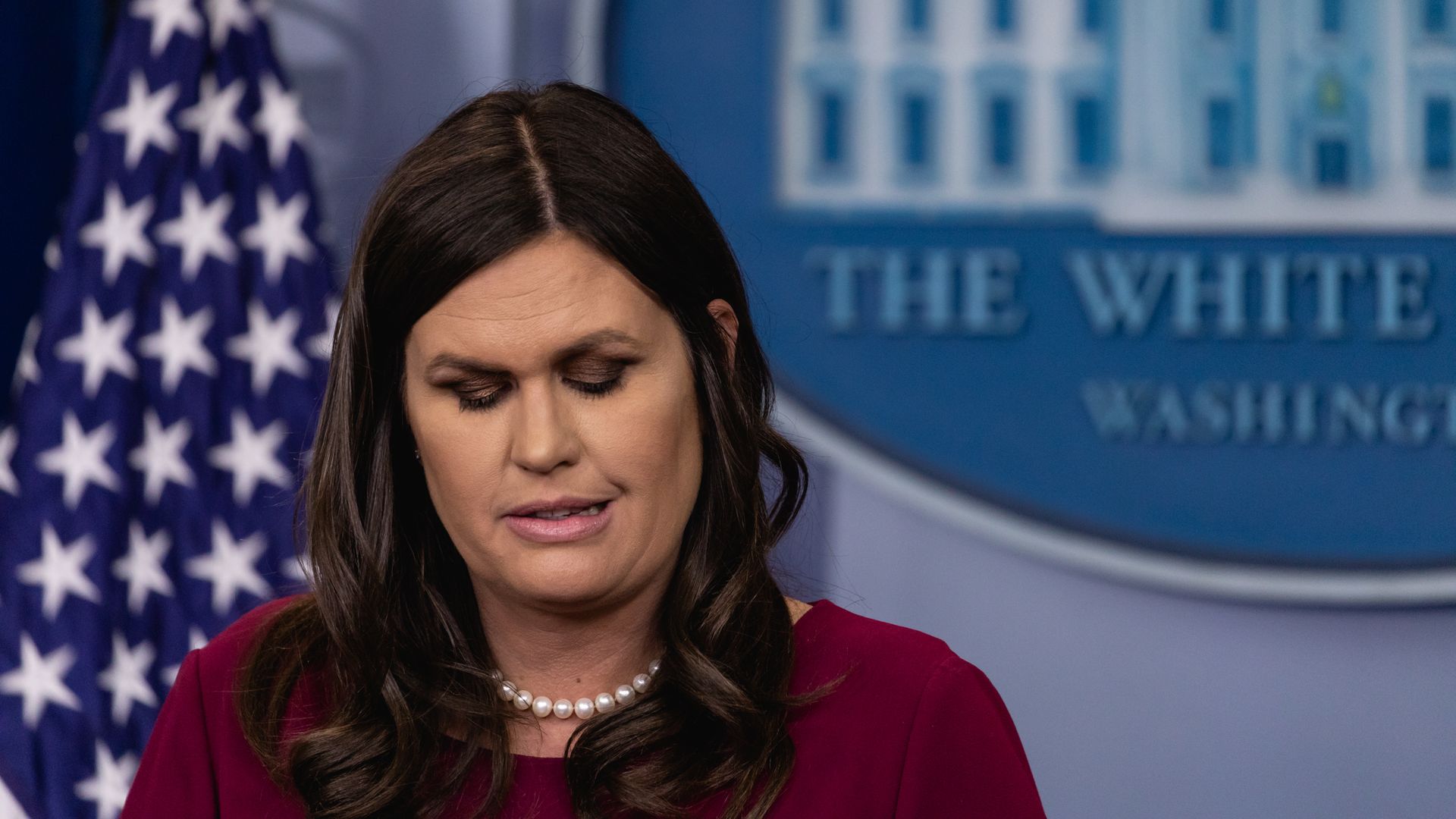 Press Secretary Sarah Sanders wouldn't budge on Wednesday to reveal which way the White House is leaning in its response in Syria, repeating that "all options are on the table."
Why it matters: President Trump alluded to a different idea on Wednesday morning, when he tweeted that Russia needs to "get ready" for "missiles fired at Syria." This further clouds expectations for what the U.S. will do next. On Monday, Trump said that there would be a decision made within 48 hours, and that doesn't seem to have happened. Sanders said the president "has not laid out a timetable."
Also on Russia: Sanders reiterated that Russia and Syria hold responsibility for the chemical attack over the weekend.
On Paul Ryan's resignation: "We certainly hope that Republicans will continue to remain in the House, especially those that support the President's agenda."
Sanders explained Trump's earlier tweet that special counsel Robert Mueller's investigation has resulted in "bad blood" between the U.S. and Russia, saying the constant focus on collusion has "hurt those relationships."
She didn't shut down reports that Trump is considering firing FBI Deputy Attorney General Rod Rosenstein, saying only that there are no personnel announcements.
Go deeper