In new incursion, Turkey orchestrates rushed extraditions from Kosovo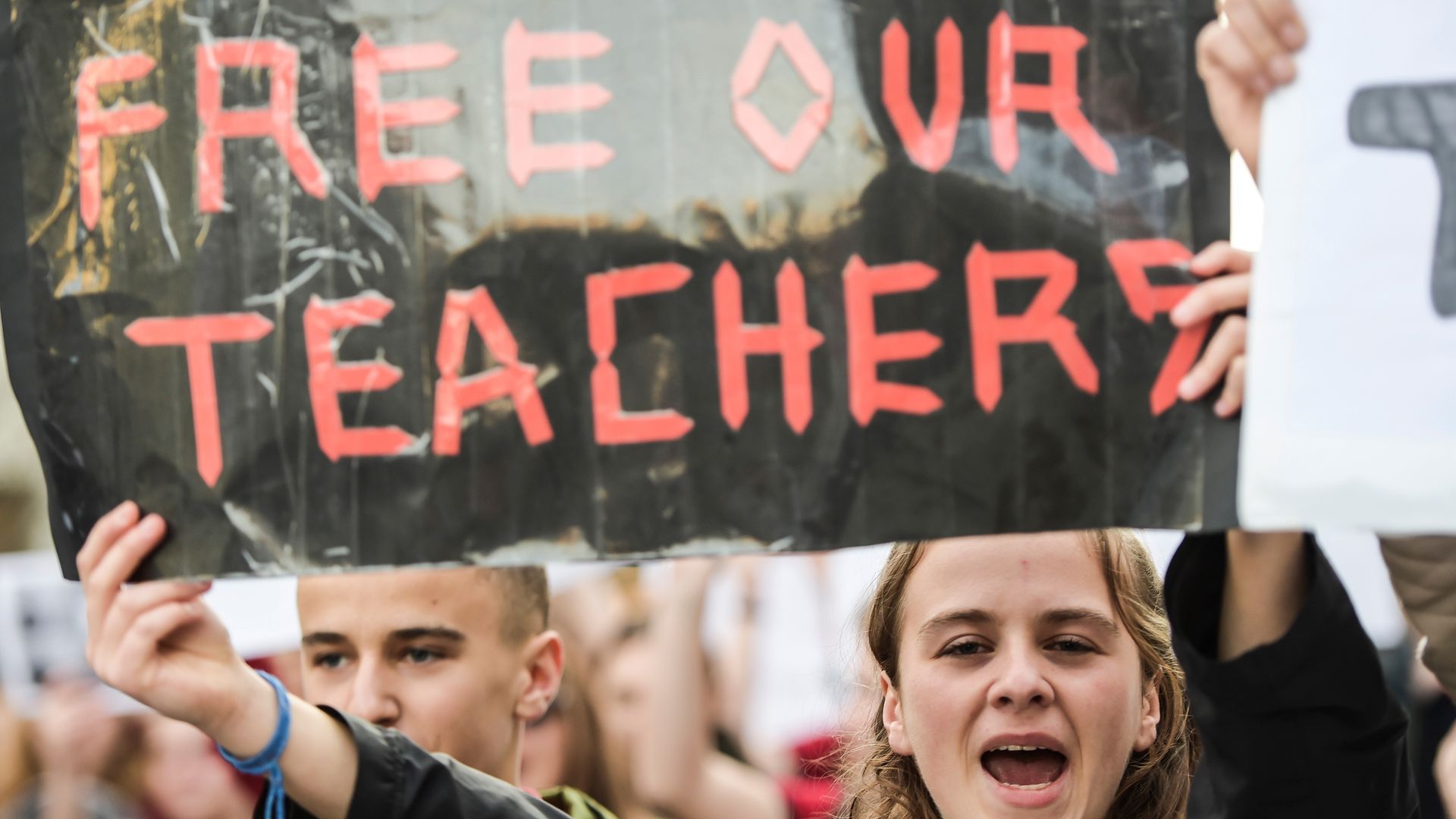 In the latest example of Turkey's brazen expansionism into Kosovo, it secured the extradition of six Turkish teachers it has accused of belonging to the Gulen movement, which President Erdogan blames for the failed 2016 coup. Kosovo's Prime Minister, Ramush Haradinaj, has since fired his interior minister and intelligence chief for deporting the Turkish nationals without his knowledge.
Why it matters: Transparency and the rule of law are necessary for Kosovo to gain greater global recognition. But Turkey continues to treat Kosovo like a vassal state, impinging on its sovereignty while expanding its cultural and commercial influence inside its neighbor's borders.
Erdogan has belittled Kosovo's status as an independent nation, maintaining that the two countries "belong to a common history, common culture, common civilization …Turkey is Kosovo, Kosovo is Turkey!"
Turkish firms have won contracts for large public projects and services, including management of the Pristina International Airport and ownership of the utility company KEDS. Such privatization is rife with corruption: The former CEO of one of the companies that acquired KEDS, for example, is Erdogan's son-in-law. Without more oversight in the commercial sector, Kosovo won't be seen as a credible destination for foreign investment.
Turkey also exports Islamism under the guise of cultural cooperation, through the Turkish International Cooperation and Development Agency (TIKA). Since 2012, TIKA has restored scores of Ottoman religious structures and built dozens of new mosques across Kosovo. On behalf of Turkey, Erdogan pledged funds for a mega-mosque in Pristina. Overt symbols of religiosity have not historically been characteristic of Kosovars.
The bottom line: Kosovo is at a crossroads: It can either entrench the rule of law and progress with Euro-Atlantic integration by investigating matters like the recent extradition, the financing of Turkish corporate acquisitions and the operations of TIKA — or it can succumb to Erdogan's Islamist and anti-Western agenda.
David L. Phillips is director of the Program on Peace-building and Rights at Columbia University and a former senior adviser to both the UN Secretariat and the U.S. Department of State.
Go deeper