Paul Ryan's retirement puts WI-01 at risk of flipping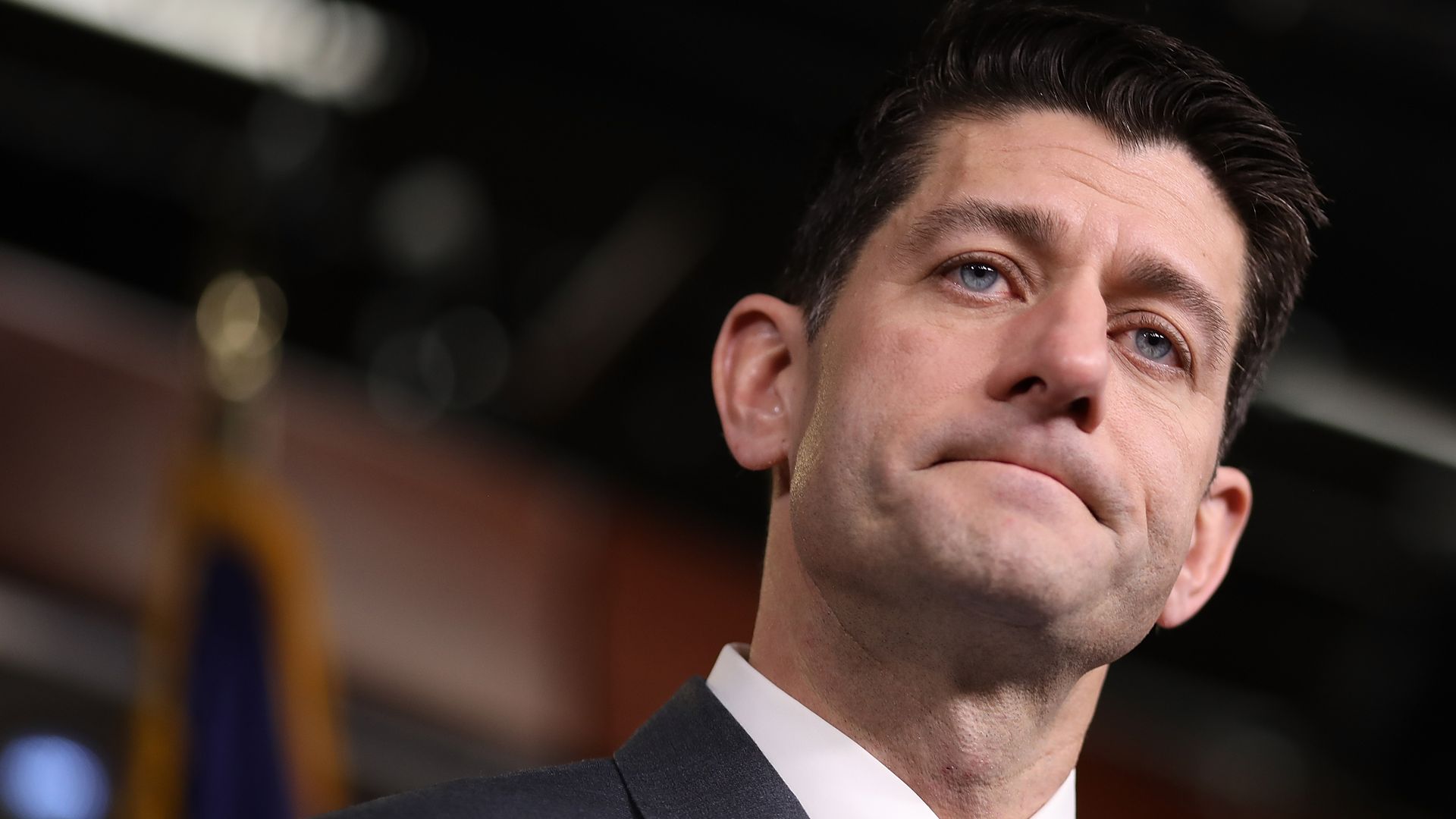 Paul Ryan's district in Wisconsin has shifted toward Democrats after the announcement of his retirement, per Cook Political Report. This is the first time the WI-01 House seat has been at risk of flipping since Ryan was elected in 1998, Cook's Dave Wasserman notes.
By the numbers: Trump won the district by 10 points in 2016; 39 House Republicans are not running for re-election this cycle; and NRCC Chair Rep. Steve Stivers is trying to defend 240 GOP House seats in November.
Go deeper