Mitch McConnell to worried GOP senators: "Call Trump"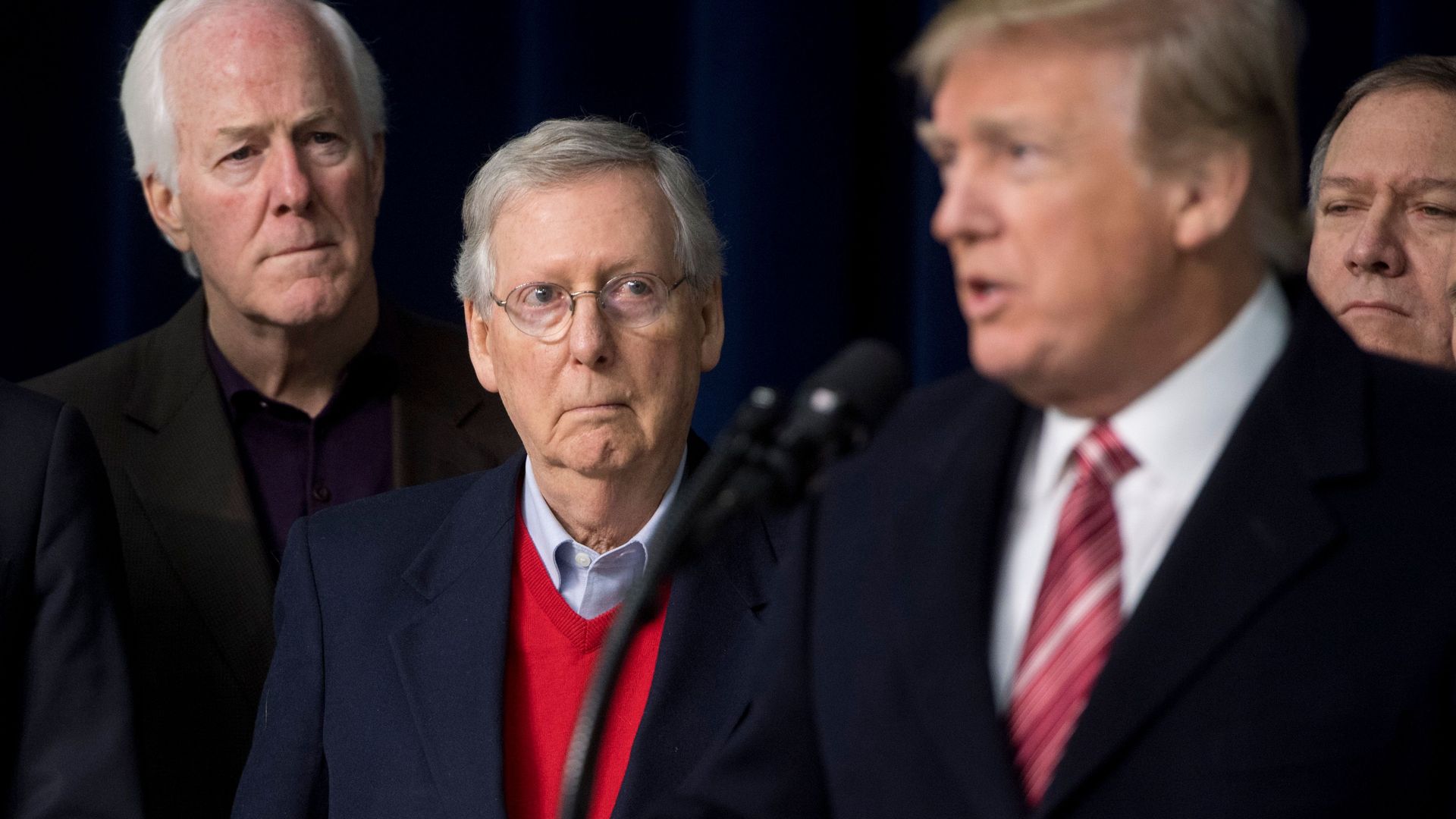 Republican senators are extremely worried about Trump's protectionist moves on trade. Specifically, senators who represent farm states are furious about Trump's threats of tariffs — and the responding Chinese threats to crops like soybeans — are already driving down crop prices. 
Why it matters: Little by little, Senate Republicans are souring on Trump publicly, dissing his trade moves, his Mueller threats and constant drama. 
GOP senators are asking: "What are we going to do if crop prices collapse?"
Kansas Sen. Pat Roberts is hopping mad about this. He got up and delivered a "stemwinder" in the words of one source. (Though another source cautioned that most of Roberts' speeches are dramatic.)
Mitch McConnell encouraged the senators to call Trump. One source told me:
"He said, 'look if you want to have an impact on this call the president. Talk to him about it. Express your concerns.'"
But some of these red state senators who represent farmers — think Iowans, Kansans, and Nebraskans — have already called the White House with their concerns. And based on the conversation at the Senate lunch, these GOP senators are not feeling comforted by the response.
What the free-traders in the White House hope:
They are banking on Trump cutting a deal with the Chinese before the tariffs go into effect.
Some expect the rhetoric will get even hotter in the short-term, but Xi has started to build an exit ramp for Trump to claim victory on a few things (Eg lower tariffs on American cars) and move on.
The free-traders hope Xi will be smart and give Trump enough "wins" to take a and public relations lap and break the cycle of escalating tariffs.
Republican Senators are also increasingly optimistic that the Trump administration is close to finalizing a NAFTA deal.
Get more stories like this by signing up for our weekly political lookahead newsletter, Axios Sneak Peek. 
Go deeper