FBI sought records of "Access Hollywood" tape in Cohen raid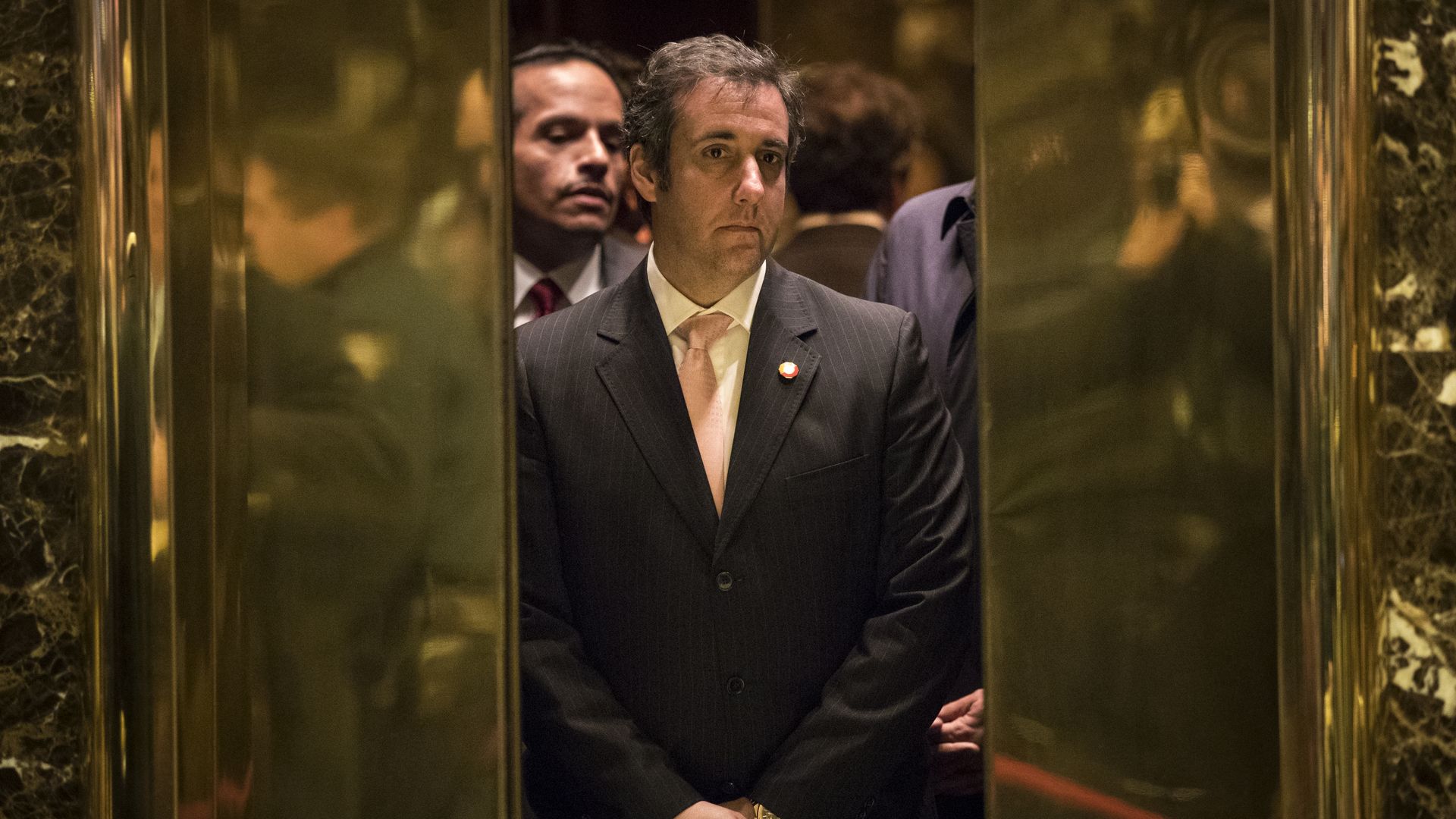 When FBI agents raided Michael Cohen's office, they were specifically looking for records related to the 2005 "Access Hollywood" tape, the New York Times reports citing three people briefed on the search warrant. The warrant also instructed agents to look for evidence that Cohen tried to conceal damaging information about Trump during the campaign.
Why it matters: It's not clear how Cohen was involved in the tape, if at all, but the new details show how "Cohen's unofficial role in the Trump campaign" is under scrutiny. "People close to Mr. Trump and Mr. Cohen regard the warrant as an attempt by the special counsel ... to pry into Mr. Trump's personal life," per NYT.
Go deeper