Former National Security Council aide hired as Sessions adviser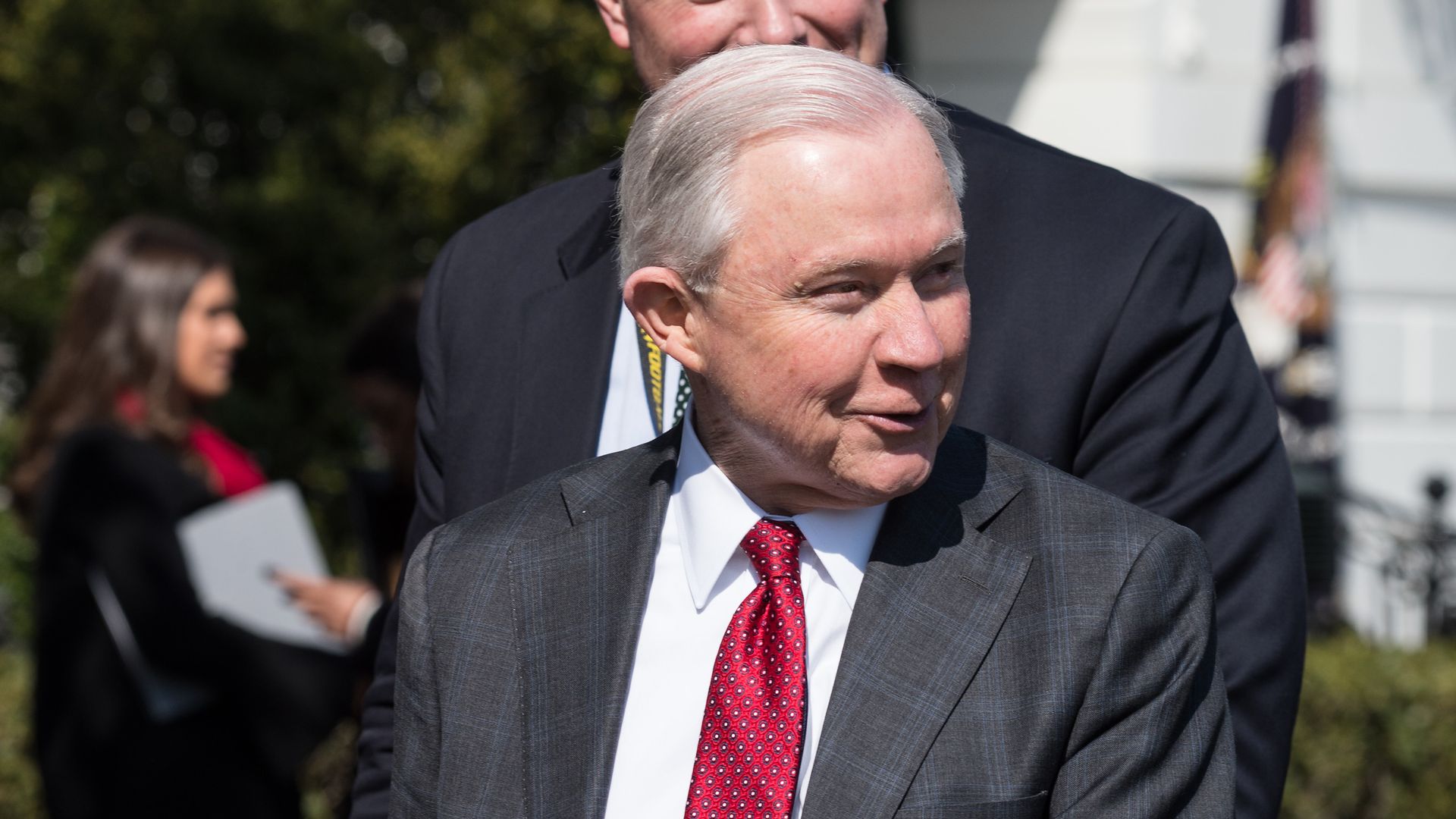 Ezra Cohen, who resigned under pressure from H.R. McMaster's National Security Council, is returning to government as Attorney General Jeff Sessions' national security adviser — a decision that has been in the works for months, according to a source familiar with Cohen's thinking. TPM first reported the move.
Why it matters: Some have interpreted Cohen's return to the administration as tied to John Bolton coming in. It's not. Cohen has his own relationship with Sessions, who specifically recognized Cohen when he saw him in the crowd during a speech in Philadelphia in February.
In his new position Cohen will focus on counter intelligence and strengthening the U.S.'s posture toward countries like Russia, China and Iran, according to someone familiar with Cohen's thinking.
The backstory:
Cohen was accused of providing Rep. Devin Nunes with the infamous intelligence reports on the Obama administration's alleged FISA abuses, although he denies that claim and the New York Times reported he didn't hand the intelligence to Nunes. A person close to him said Cohen would have advised against giving the report to Congress.
Cohen entered the National Security Council under Trump's first NSA, Michael Flynn.
He resigned under pressure from Flynn successor H.R. McMaster in August.
Discussions around Cohen's placement in the Justice Department began long before John Bolton replaced McMaster.
Cohen then worked at Oracle. While Oracle CEO Safra Catz recently met with the president at the White House, sources close to Cohen say that this had been in the works long before then.
Correction: Cohen resigned under pressure. He was not fired.
Go deeper